Video
GEORGE NUUS EN VIDEO - Ná die verdwyning van haar seun, is 'n ma van Rosemoor, Anna Claassen, 'n gebroke vrou.
Na twéé weke is daar nog geen teken van haar seun, Stoffel (24), nie. "Om nie te weet waar hy is nie, is die ergste. Hy is geestelik gestrem en benodig medikasie. Hy is nie 'n kind wat in die strate rondhang nie, hy is nie gewoond aan drank en dwelms nie," het sy aan die George Herald gesê.
Claassen word sedert 27 Maart vermis.
Hy is laas in Rosemoor gesien toe hy en sy oom, Flip Claassen, gaan water haal het. Hulle het albei daarna verdwyn tot Flip op Vrydag 30 Maart by die George-hospitaal, met krapmerke aan sy bene, opgespoor is.
Tot dusver kon daar nog nie vasgestel word hoe hy daar beland het nie. "Hy was baie deurmekaar toe ons hom gaan sien het. Ek het hom gevra waar my kind is en al wat hy gesê het was iets oor 'n treinspoor by Heroldsbaai," vertel Anna.
"My hart is stukkend oor my kind." 'n Soekgeselskap is verlede Sondag 8 April saam met die familie na Heroldsbaai ontplooi. Daar het Anna 'n skoen, wat volgens haar aan Flip behoort het, opgetel, maar daar was geen teken van Stoffel nie.
Stoffel het 'n rooi T-hemp, grys en oranje kortbroek, 'n swart pet en sandale aangehad. Enigiemand wat hom dalk gesien het, of weet waar hy is, word gevra om Conville-polisiestasie by 044 803 3300 te skakel.
Kyk 'n video hieronder.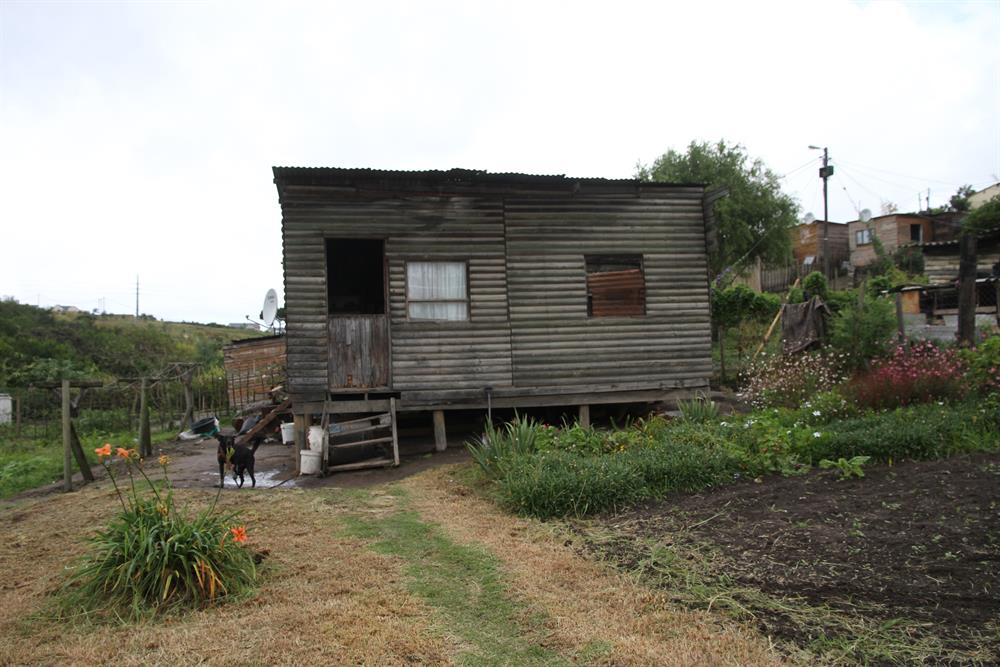 Stoffel Claassen se huis in Rosemoor waarhysaam met sy ma woon. Foto: Kristy Kolberg
* Following the disappearance of her son, Anna Claassen from Rosemoor, is a broken woman. After two weeks there has been no sign of Stoffel (24). "The worst is not knowing where he is. He is mentally disabled and requires medication," she says. Claassen has been missing since 27 March. He was last seen in Rosemoor wearing a red T-shirt, grey and orange pants, a black peak cap and sandals. Anyone with information can contact the Conville police station on 044 803 3300.
Lees vorige artikels:
'Ons bring jou die nuutste George, Tuinroete nuus'