GEORGE NEWS - George Libraries have embarked on a programme that gives citizens the opportunity to share their lockdown stories with different audiences.
The first couple to share their story are Ken and Jan Smith, who got married during lockdown.
A handful of guests (no more than 15) may join the Smiths on Wednesday 12 May at 10:00, at the Conville Library, to listen to their lockdown love story.
Ken is a retired engineer, pilot officer, Concorde design engineer, owner of MD KASAD Computer Services, an artist and a sportsman who played cricket and soccer at good club standard.
Jan is a keen caravanner, who enjoys embroidery and reading. The care and welfare of others and the conservation of our environment remain foremost in Jan's heart.
Following their wedding, which was broadcasted on Zoom, Jan has ventured back to her artistic talents.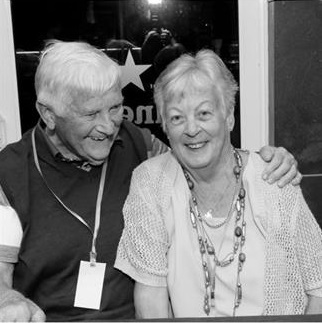 Ken and Jan Smith
Rachel Williams, manager of George Libraries, said there is a worldwide move to record Covid-19 stories.
"It is of utmost importance not to only record the negative stories but also the positive stories for generations who will only read about the pandemic in maybe 50 years' time," she said. "Autobiographical storytelling is an inherent part of the South African society. Through these stories, other people find hope, encouragement and strength." Williams said the library staff have had training in how to approach and record autobiographical storytelling. The local libraries focus on positive stories.
To attend an event or book a date to tell your lockdown story, contact Rachel Williams at Conville Library on 044 801 9292. All stories will be recorded and safeguarded for future reference.
'We bring you the latest George, Garden Route news'