GEORGE NEWS - The largest permanent performing musical group in the Garden Route, Carpe Musicam!, greets November in full swing with their concert 'The Last Night at the Proms'.
The orchestra and choir will perform in this production at 19:30 on Friday 2 November at the Outeniqua Transport Museum, and 19:00 in Sedgefield on Saturday 3 November at the Dutch Reformed Church in Hoopoe Street. Tickets cost R100 per adult, with free entrance to scholars.
The Last Night of the Proms will feature Carpe Musicam!'s most popular hits from 2018, as well as traditional favourites such as Land of Hope and Glory, Jerusalem and Auld Lang Syne - and guests will be encouraged to sing along lustily!
The programme will include a Sinatra Overture, Yakety Saxophlügelphone, the Celtic Canon based on Pachelbel's famous opus and the ever-popular Blue Moon. Vocal soloist Marlene Tagliavini will give her version of Gabriella's Song, and the tenor Hannes Wannenburg will reprise his extremely well-received The Holy City.
On the choral side of things, Band of Brothers will make a return appearance, as will the incredibly beautiful and stirring MASSive, a mass in rock by Paul Barker. Volksvervoer, a miscellany of Afrikaans songs dealing with modes of transport, will add a South African touch.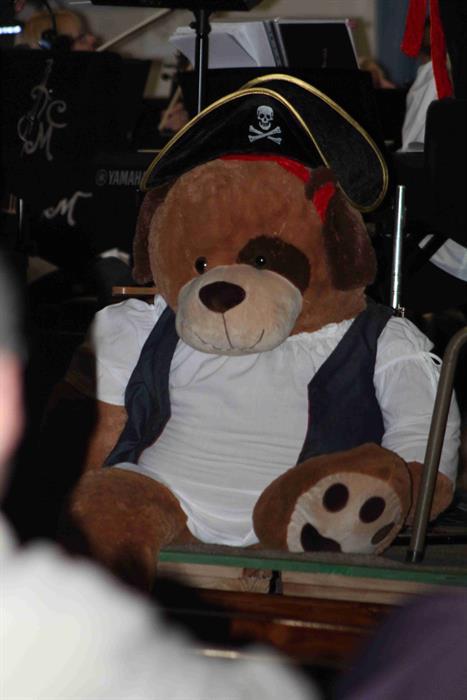 Sir Henry, Carpe Musicam!'s mascot, will definitely be at the Proms standing in for sir Henry Wood, the legendary conductor of the Proms for almost 50 years.
The Fantasia on British Sea Songs, a medley arranged by Sir Henry Wood in 1905 to mark the centenary of the Battle of Trafalgar (21 October 1805), will form part of the programme. The choir is added to the mix and the audience will be encouraged to whistle, stamp feet and otherwise make their presence felt during the performance of this marvellous piece.
"In the style of the original promenade concerts, this will not be a formal sit-down-and-behave-yourself event," said orchestra leader Norman Carless.
The Eden Lions will have boerie rolls on sale and cash bar facilities will be available. Picnic platters for two at R80 per platter can be ordered before Tuesday 30 October by sending an SMS to 082 229 6779. Chairs will be provided, but it's a good idea to bring your own folding chairs and/or tables for comfort.
'We bring you the latest Garden Route, Hessequa, Karoo news'