Gallery
GARDEN ROUTE NEWS - Residents of Knysna and Sedgefield took to the streets today (Saturday 5 September) to take part in the global movement, Move One Million.
The Move One Million movement seeks to make the voices of countless South Africans heard and take a stand against corruption.
The movement has attracted global attention, with Facebook groups set up for countries right around the world such as the United Kingdom, New Zealand, Australia, Netherlands, to name but a few. The goal was to try and get one million South Africans to join in on the protests, which have been held peacefully right around the country.
There has also been massive movement along the Garden Route too, with protests held in Plettenberg Bay, Knysna, Sedgefield, George, and Mossel Bay. In Sedgefield protestors lined the N2 that runs through town, proudly waving South African flags and holding up placards in support of the movement.
In Knysna, the groups were spread out over town, with some on Waterfront Drive and others on the Main Road. In both towns, however, protestors received an outpour of support from passers-by with motorists proudly blaring their horns to show their support.
These protests are simply pieces in the gigantic puzzle that has brought so many South Africans together as they seek to have their voices heard.
The protests showcased physical unity and togetherness that have been lacking in the past few months, as the country has been separated and held back to the confinement of their homes and forced to stand together in spirit.
Today, however, South Africa stood together as one once again, and showcased why we all remain so proud to be South African.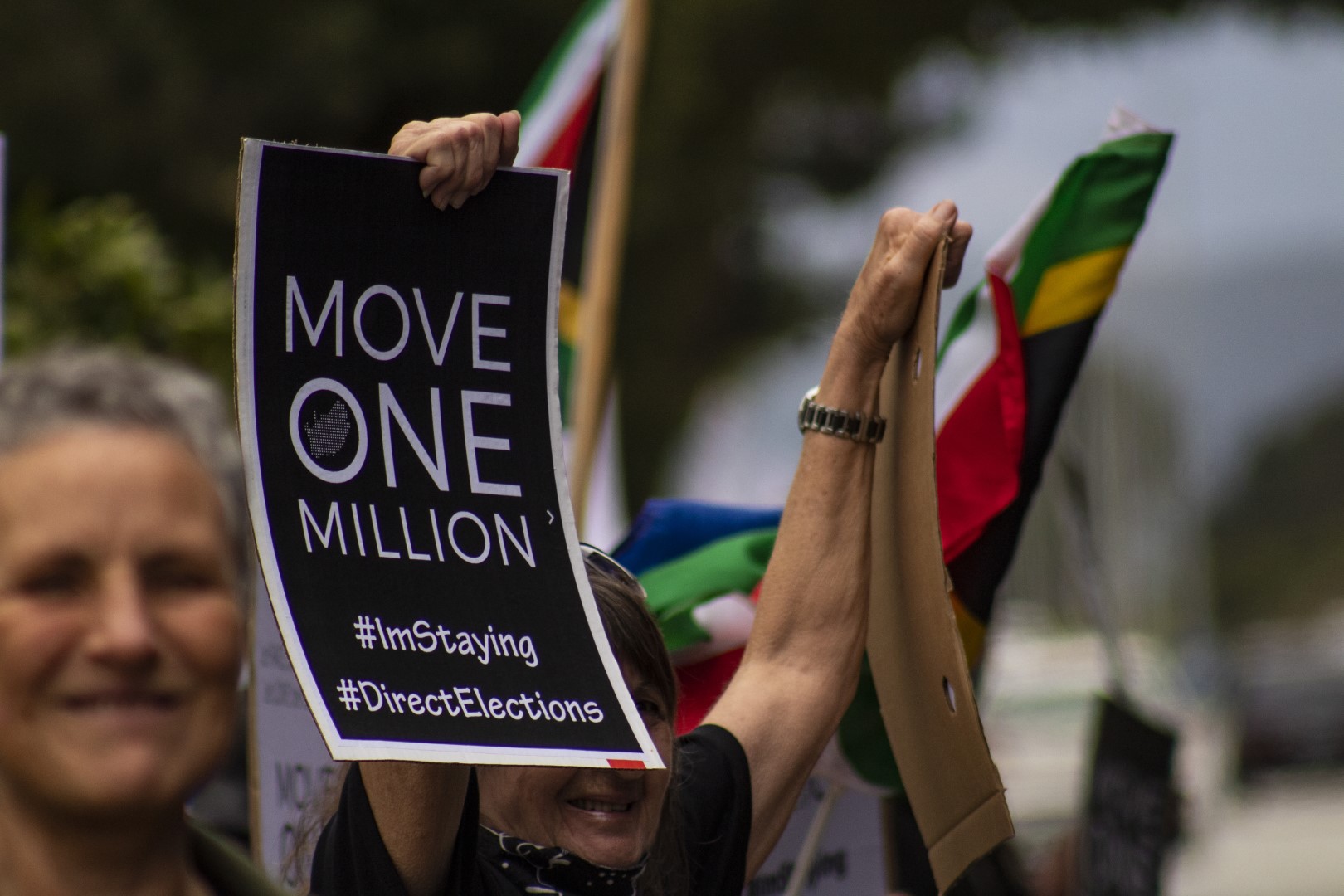 South African flags and Move One Million placards were waved proudly in Sedgefield.
'We bring you the latest Garden Route news'