GEORGE NEWS - George Municipality Department Environmental Services joined forces with the Western Cape Department of Environmental Affairs to clean-up an illegal dumping hot spot next to the N2 in Rosedale.
Workers from the Community Workers Programme (CWP) and Extended Public Works Programme (EPWP) assisted in the clean-up while department officials took to the streets to educate locals about the negative impacts of illegal dumping and littering, and to promote and explain the municipality's three-bag waste reduction programme.
George Municipality provided refuse bags and pickers and arranged for the bags to be removed after the clean-up.
A similar project is planned in areas of Blanco later this week.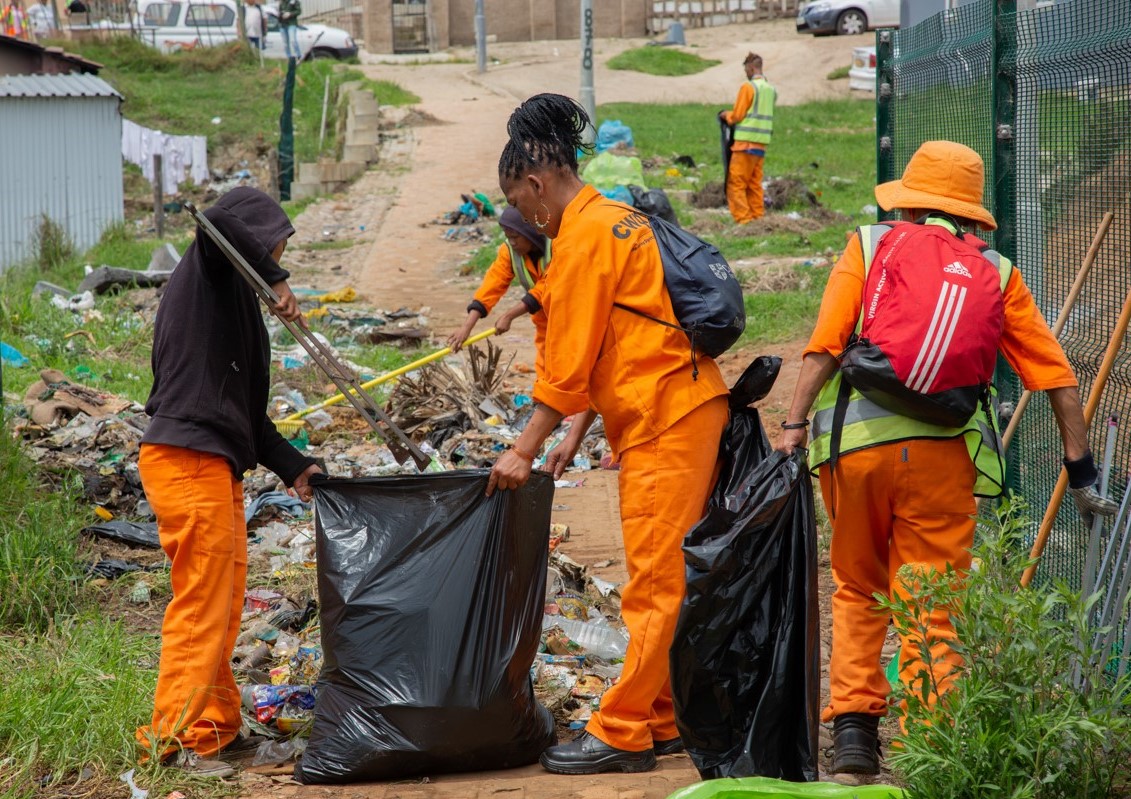 Community Workers Programme workers clean the entrance to pedestrian bridge over the N2 at Rosedale. Photos: Melanie Maré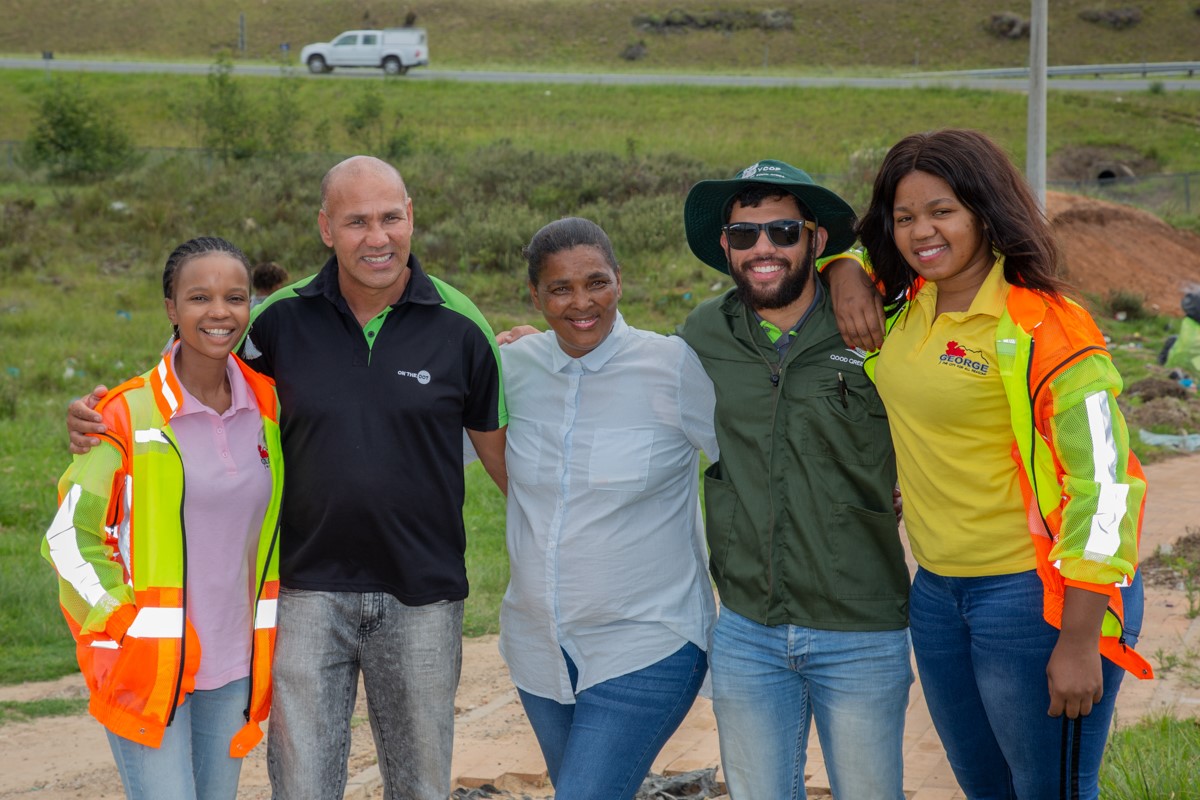 From left are George Municipality cleansing department project coordinator Grace Notshokovu, Community Workers Programme project coordinator Petrus Moller, municipality street cleansing foreman Annaline April, Environmental Affairs project coordinator Ethan Stoffels and municipality cleansing department administrative assistant Yolanda Mali. Photos: Melanie Maré
'We bring you the latest George, Garden Route news'