GEORGE NEWS - Many things can be said about George and its residents, but one thing is for sure - when it comes to animals and their welfare, Georgians stand together and rock up in their hundreds to support a good cause.
Approximately 300 people took part in Oudtshoorn Dogs in Need's (Odin) Mutt Run and 5km Family Colour Run on Saturday 31 October.
With George Herald's arrival at about 12:00, a queue of people snaked across the lawn area waiting patiently for their turn to walk with a shelter dog, while many others were walking around with happy pups by their side.
"Thank you, thank you, thank you to everyone who attended our colour run," said Odin's Colleen Smith after the event. "Thank you for all the much-needed food, blankets and various donations received from our amazing supporters. What a day!"
Although many blanket donations were received, Odin is still short of enough blankets for the dogs and cats in its care. Anyone who would like to donate can either drop it off at Odin at Tantivvey in Blanco, or contact Smith on 072 084 1374.
Fun and games at the colour run. Photo: Marlene Mennie
People queued patiently for a turn to walk a shelter dog. Photo: Kristy Kolberg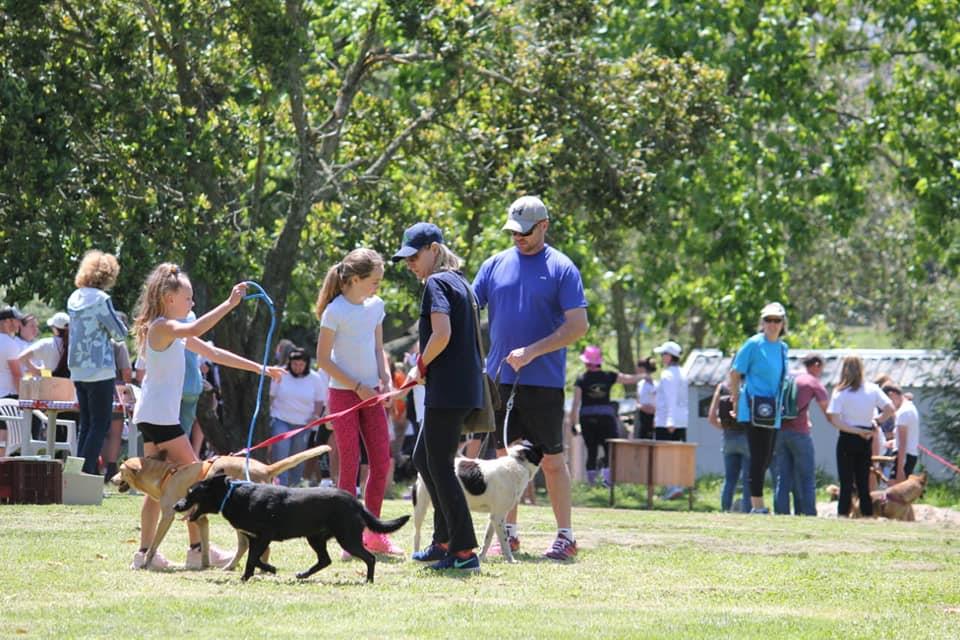 Wagging tails were everywhere as people got ready for the Mutt Run.
'We bring you the latest George, Garden Route news'