GEORGE NEWS - The Conville Civic Centre is packed to capacity this evening as Western Cape Human Settlements Minister, Tertuis Simmers, is hosting a meeting about the Metro Grounds Housing Project.
This project has a budget allocation of approximately R120 million, with more than 650 housing opportunities. It is estimated that the entire project will conclude by the end of 2022.
This public meeting forms part of informing and engaging the potential beneficiaries of Lawaaikamp, Parkdene, Protea Park, Rosemoore, Borchards and Conville.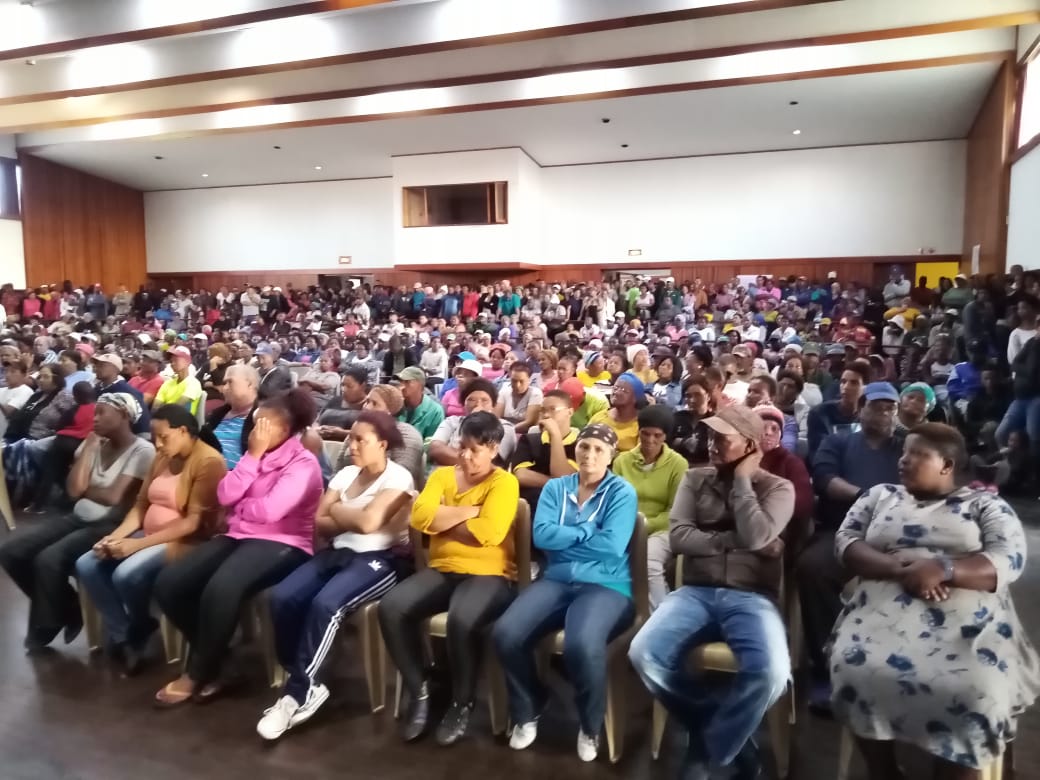 The hall is packed with local residents.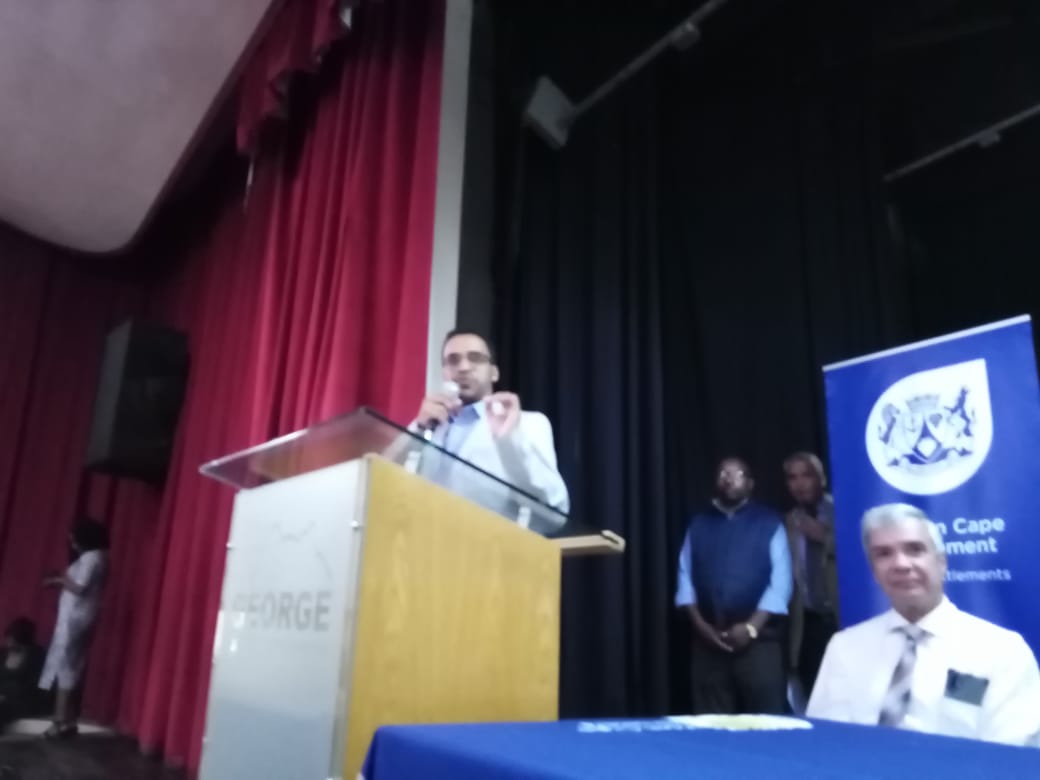 Tertuis Simmers addresses the crowd.
'We bring you the latest George, Garden Route news'