GEORGE NEWS - A resident of Heatherpark, Sarah Ellis, was outraged after she found a dead Hadeda in her garden on Tuesday 11 June. The bird was shot using a bow and arrow. The arrow was still attached to the bird.
"It must have suffered terribly and would have flown in this condition to reach my property. The guilty party should be prosecuted. The arrow tip apparently bores its way into the target," said Ellis.
In a response to an enquiry to the National council of SPCA's (NSPCA), Kgakgamatso Moseki, said that while the NSPCA acknowledges that under certain circumstances pest and/or problem animal control and/or extermination may be required, the NSPCA only supports the use of humane methods.
"The NSPCA does not support methods of pest/problem animal management that cause suffering, pain, or distress to any animal," she said.
With regards to people shooting animals within a residential area he said that video footage of the incident would be helpful to prosecute anyone in terms of contraventions to the Animals Protection Act 71 of 1962.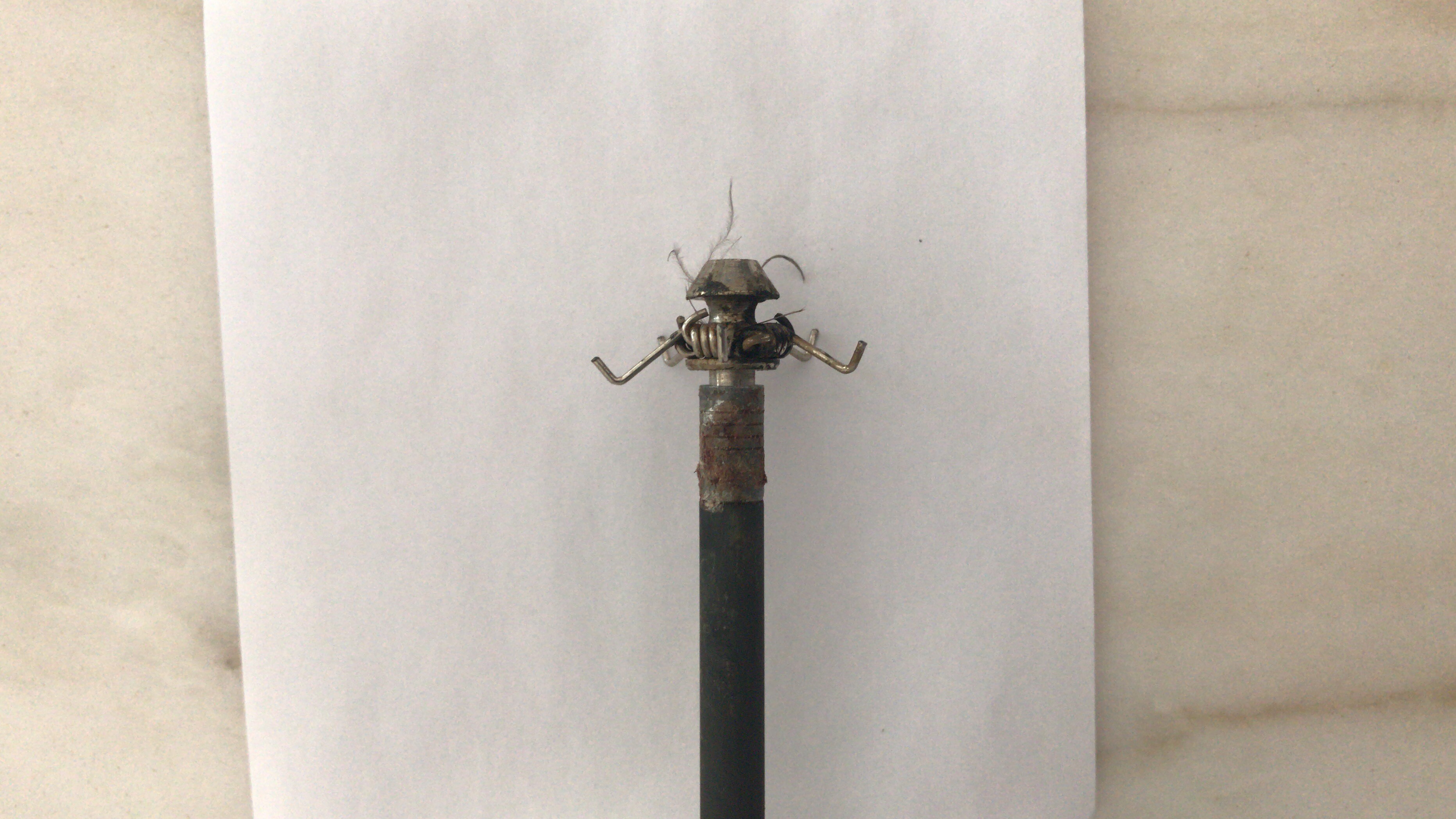 The arrow was still attached to the bird when the hadeda was found.
The following humane deterrent methods are recommended:
• Maintain good sanitation practices, i.e. remove all rubbish around the house, shed, garage, etc. Ensure outside garbage bin lids are closed properly and that there are no access to food for birds such as pet food bowls.
• Use of visual scares / bird scaring devices can be used to deter birds away from affected areas. Hanging shiny objects such as cd's or silver reflective tape can be used for doves/pigeons. Placing life-like decoys of predators around the yard can also appear as a threat to birds. If predator decoys are used, then they need to be moved around daily otherwise birds will get used to it.
• Bird spikes can be used to deter birds not to perch, roost or nest in unwanted areas.
• Plastic or galvanised mesh can be used as a barriers to prevent birds to access gutters, chimneys, entry points to roofs, under overhangs, etc.
• Bird/stretch wires can be used to deter birds not to perch in unwanted areas. Ensure the wire is too thin for the birds to land on.
• Bird slopes are ideal for ledges and eaves that have a 90 degree angle. Bird slopes create a slippery slope, making it difficult for birds to land.
• Appropriate bird netting can be used as another exclusion method in affected areas. Do not make use of mist nets, as these can cause injuries.
• Motion activated or permanent lights can be used to deter birds in affected areas.
• Sonic bird repellents to broadcast bird alarm calls and predator cries can condition pest birds to stay away from the area.
'We bring you the latest George, Garden Route news'