Video
GARDEN ROUTE NEWS & VIDEO - Stakeholders from various government departments, municipalities in the Garden Route and community representatives gathered in Mossel Bay on Tuesday 20 April to discuss the prevention of gender-based violence (GBV) in the district.
The GBV and Femicide Prevention Summit was the second of its kind to be hosted by the Garden Route District Municipality (GRDM) in collaboration with the police and Western Cape Department of Community Safety.
The event's primary purpose was to tackle the challenges women and children have to overcome to claim and retain their rightful place in society.
The shortcomings in local communities identified at the event included a lack of mentors, role models, moral values and access to services.
It was proposed, among others, that victim support programmes be established, and non-governmental and non-profit organisations be empowered to drive awareness programmes relating to GBV.
Furthermore, safe houses should be established in all local municipal areas of the district and government organisations such as the Department of Correctional Services should provide a 24/7 service to assist victims with domestic violence related crimes.
Watch a video below:
Garden Route Mayor Memory Booysen said men sometimes do not realise that they have abusive habits.
Eden Cluster Commander Major-General Oswald Reddy gave a message of support to the initiative and explained the structure that is currently in place to defeat GBV.
The police has worked on a national level on the GBV programme, which is an integrated sexual offences and gender-based violence action plan.
A forum is also being launched on provincial level that will include all clusters in the Western Cape.
On the cluster level operations, he said chairpersons have been appointed for all streams working on issues of GBV. This is going to filter down to each police station and they aim to also get the Community Police Forum (CPF) on board.
Another speaker, Advocate Leslie Morris, said, "We will never get rid of gender-based violence as long as we [men] want to be seen as superior to women - we need to understand and remember that all of us have equal rights and we are all equal before the law."
According to Siphiwe Dladla, co-driver of the project, all inputs and proposed actions by the various commissions will be circulated to participants with the main aim that it be implemented in the various municipal areas.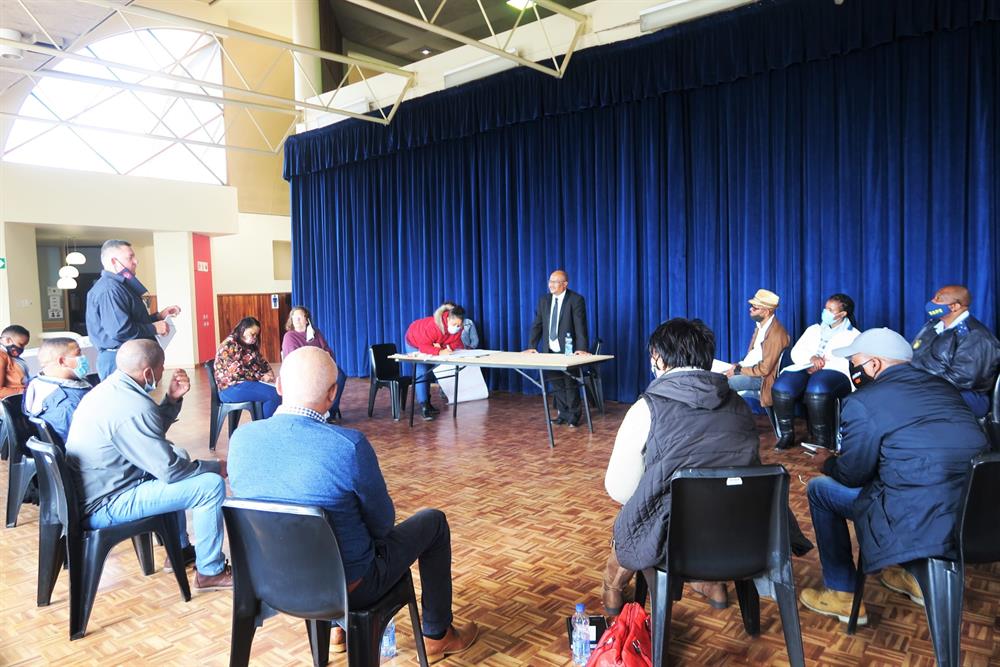 Participants divided into groups to discuss various issues around gender-based violence.
'We bring you the latest Garden Route, Hessequa, Karoo news'