Update
GEORGE NEWS - The atmosphere was tense at the two Go George information sessions where Western Cape provincial government officials explained the roll-out of Phase 4B to residents last Thursday, 11 April.
The meetings in Parkdene and Lawaaikamp came after Western Cape Government, in partnership with George Municipality, announced that Phase 4B of Go George will be rolled out on Sunday 28 April. This means that buses will start operating on routes to Conville, Parkdene, Ballotsview, Borcherds and Lawaaikamp.
The meetings were heavily guarded by public order police (Pop) and municipal law enforcement officials.
The start of both meetings, attended by representatives from the taxi industry and George Community Forum (GCF), was delayed by late arrivals and interruptions.
Advocate Recardo Collins, a representative of the provincial government, explained how the communities of Lawaaikamp and Parkdene will gain from the Go George buses. "The buses will be extremely beneficial to the people of this area in terms of affordability and safety. A person will use one ticket to travel from Lawaaikamp to the CBD and to the mall - you don't have to make many stops," he said.
Advocate Collins also gave the people opportunity to ask questions and comment about the Phase 4B roll-out. There was mixed reaction from the people who attended the sessions. In Parkdene one of the main issues raised was whether this roll-out would offer employment opportunities for the residents from Parkdene. In Lawaaikamp, residents also raised the question of employment opportunities and many asked that the taxis be allowed to continue operating in competition with the buses, while others complained of the poor infrastructure, which needs to be fixed before the buses can start operating in Lawaaikamp.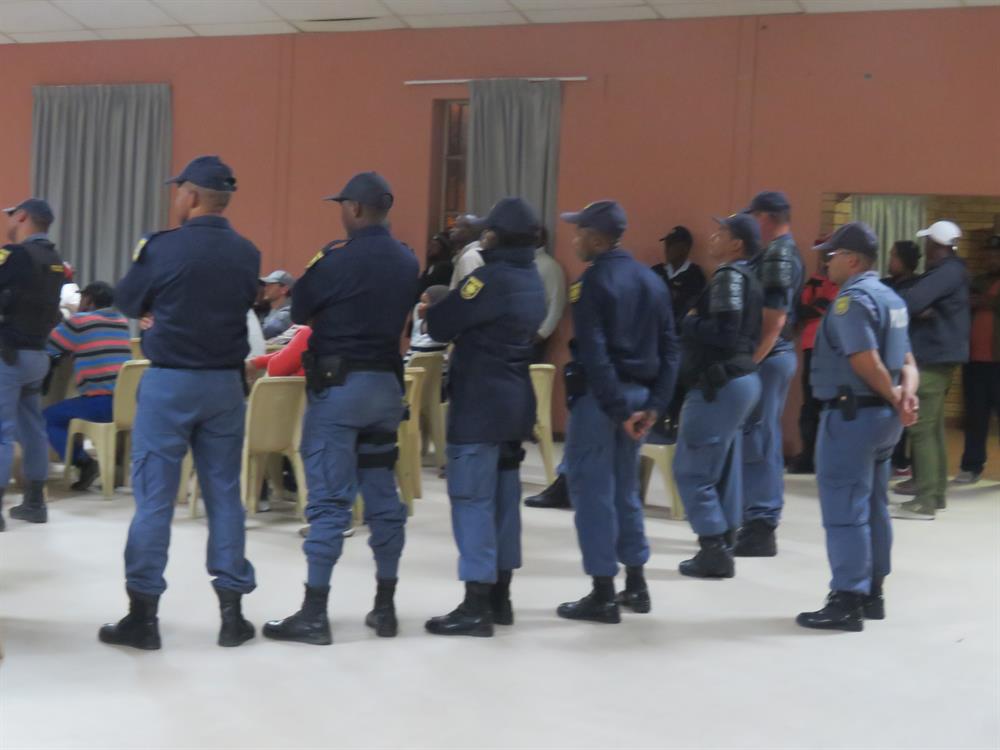 The meetings were heavily guarded by public order police (Pop) and municipal law enforcement officials.
A press release by George Municipality states that concerted efforts have been made to roll out Phase 4A (in Thembalethu) first. Engagement with all relevant stakeholders in Thembalethu regarding the roll-out of Phase 4A was unsuccessful, thus the due date of April 2019 for the roll-out of phase 4A could not be met as requested by the National Department of Transport.
The GCF, who is opposing the roll-out of Phase 4 unless their demands are met, has previously threatened to march on 26 April - even though the roll-out will not include Thembalethu.
Read previous articles:
'We bring you the latest George, Garden Route news'