Gallery Video
GEORGE NEWS & VIDEO - Members of South Africa's event and entertainment industries this evening (Wednesday 5 August) embarked on the #LightSAred campaign. The industry, comprising of freelancers, venues, theatres and other businesses, have been unable to work since the ban on all events due to the Covid-19 pandemic.
South Africans in the industry were requested to be a part of this campaign by lighting buildings in red to raise awareness of their plight.
The #LightSAred campaign aims to bring government's attention to members of the affected industry's plight, and they are calling on the government to extend financial relief to those who earn a living in the technical production and live events industry until they are permitted to resume work.
Photo gallery: Red lights draw attention in George
As part of the protest action, several local buildings were also lit up in red this evening, thanks to SND Productions, CAW Sound Productions and the LPSA Group.
'Participating' buildings included the Oakhurst Insurance Arts Theatre, Dynarc House in Courtenqya Street and the Finovo building.
Watch a video below: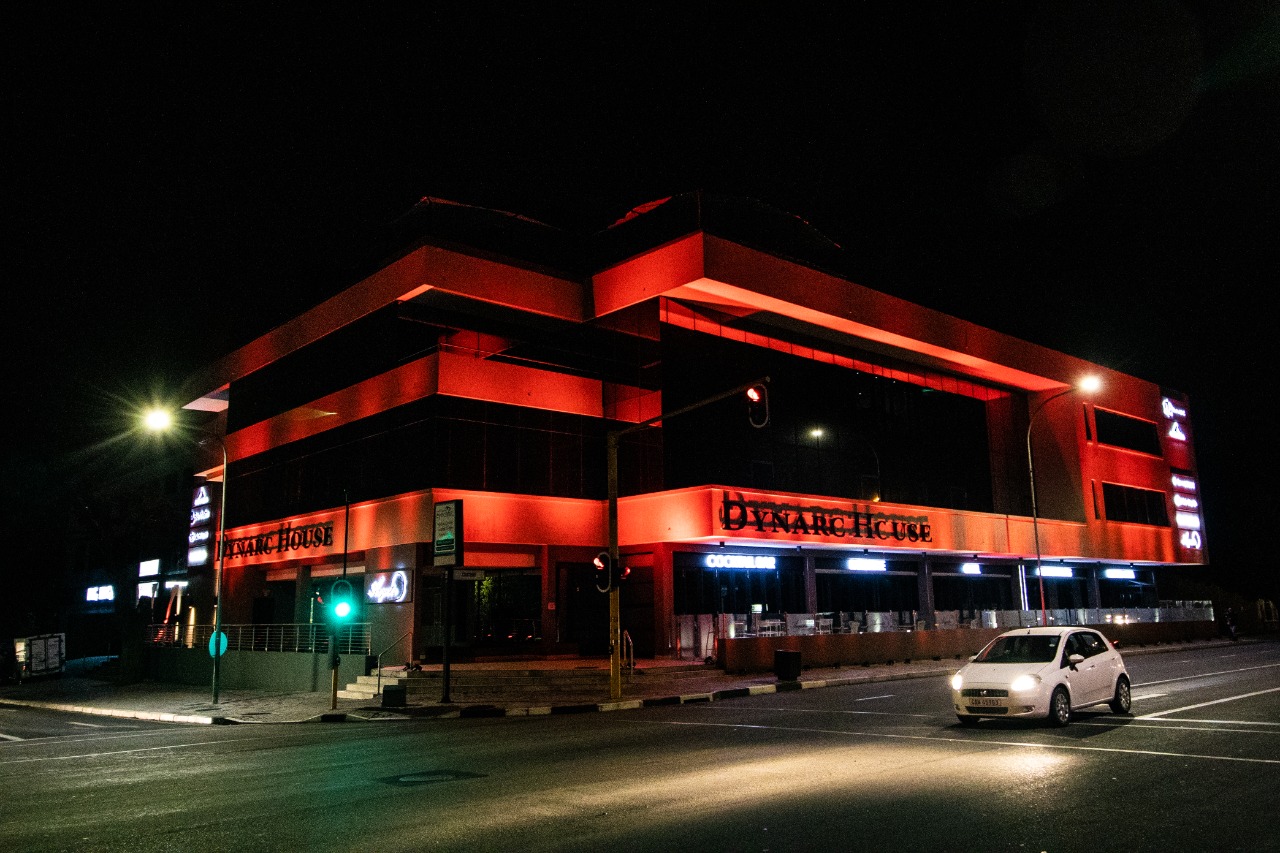 Photos: Wessel van Heerden
'We bring you the latest George, Garden Route news'