GEORGE NEWS - Fire fighters from George Fire Brigade, Bethwell Grootboom, Ilse Munro and Ricardo Michaels talked to grade R to grade 3 learners at Tyholora Primary School about the dangers of fires and how to react when in a dangerous situation.
They brought with pamphlets, books and posters to make the exercise much more colourful for the children. The children were very excited to meet the fire fighters and were eager to answer questions posted at them.
Firefighters dedicate their lives to the protection of life and property. Sometimes that dedication is in the form of countless hours volunteered over many years, in others it is many selfless years working in the industry.
In all cases it risks the ultimate sacrifice of a firefighter's life. International Firefighters' Day (IFFD) on the 4th of May is a time where the world's community can recognise and honour the sacrifices that firefighters make to ensure that their communities and environment are as safe as possible.
It is also a day in which current and past firefighters can be thanked for their contributions.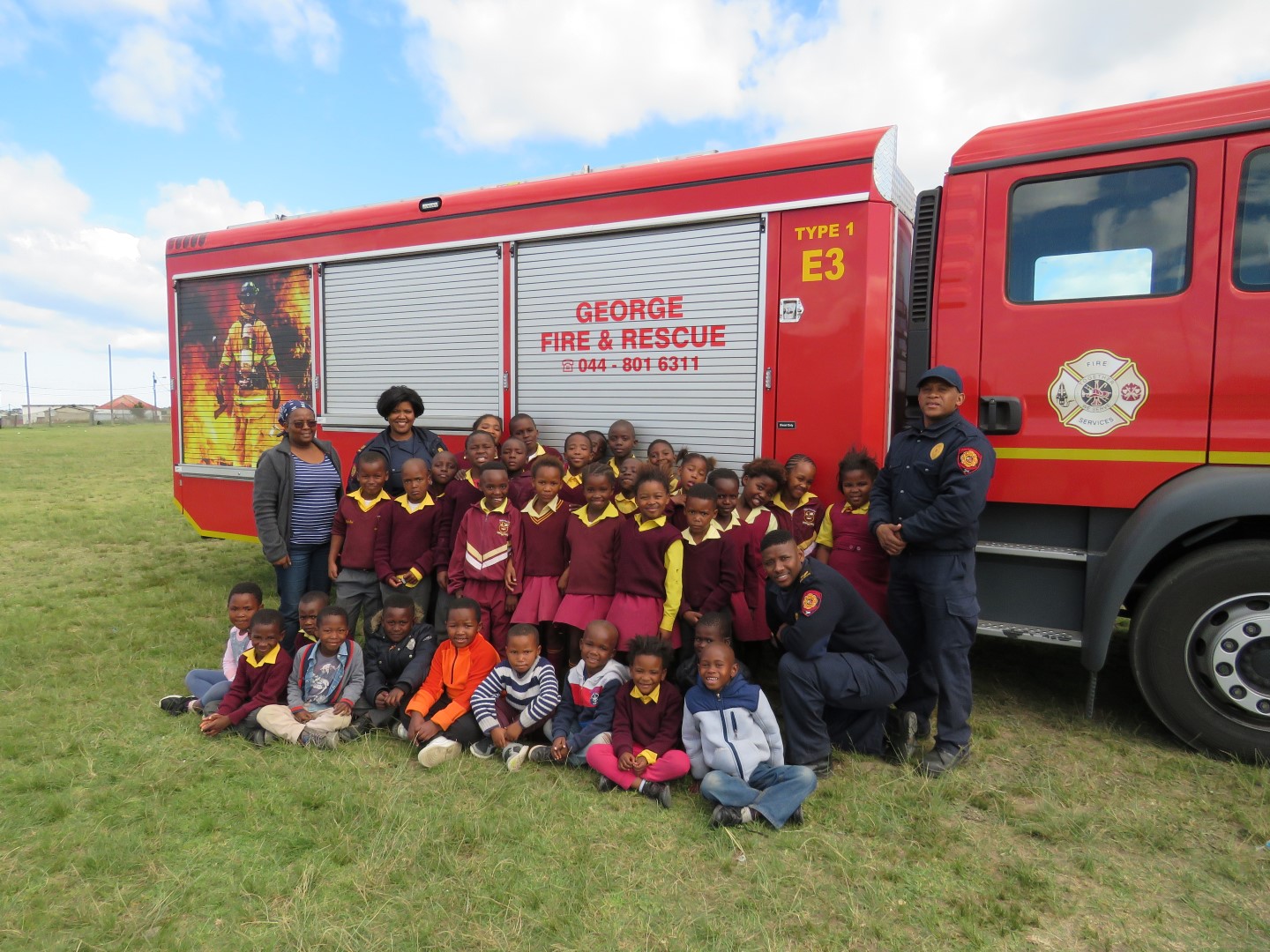 Thobeka Fuba (grade 3 teacher) and Ilse Munro (senior fire fighter) to the left and Ricardo Michaels and Bethwell Grootboom fire fighters from George Fire Brigade on the right with learners from Tyholora primary in front of a fire truck.
George Fire Brigade will be hosting all of the Western and Southern Cape Fire Departments on 4th and 5th May with an action packed programme. Details can be found on www.george.gov.za.
'We bring you the latest George, Garden Route news'