GEORGE NEWS - The Outeniqua Power Van's popular excursions into the Outeniqua mountains have had to be halted due to fire damage to the railway line.
Operator Nicol Marais said, however, that they will still take passengers on excursions, but to Great Brak River.
Transnet Freight Rail said in a statement an inspection last week of the line between George and Oudtshoorn revealed that about 4 000 sleepers have burnt and will have to be replaced. "This closure can be for an indefinite period," it said.
It affects the route of the Rovos Rail that usually journeys from Oudtshoorn to George, from where passengers travel in the Garden Route for activities like golf. These passengers now have to be transported to George by road. A freight train also uses the line at least once a week.
Picnic spots where the Power Van used to stop to allow its passengers to enjoy refreshments and admire the views, were completely destroyed by the fires. Marais said without these facilities their excursions into the mountain cannot go ahead. "This is a huge blow for the area. It is a major line and a big asset for the country. At least we can continue our service on a different line," he said.
Transnet said the sleepers will be replaced and the line "might be reopened in the near future".
"This main line between Port Elizabeth and Cape Town does have tremendous economical value for the region."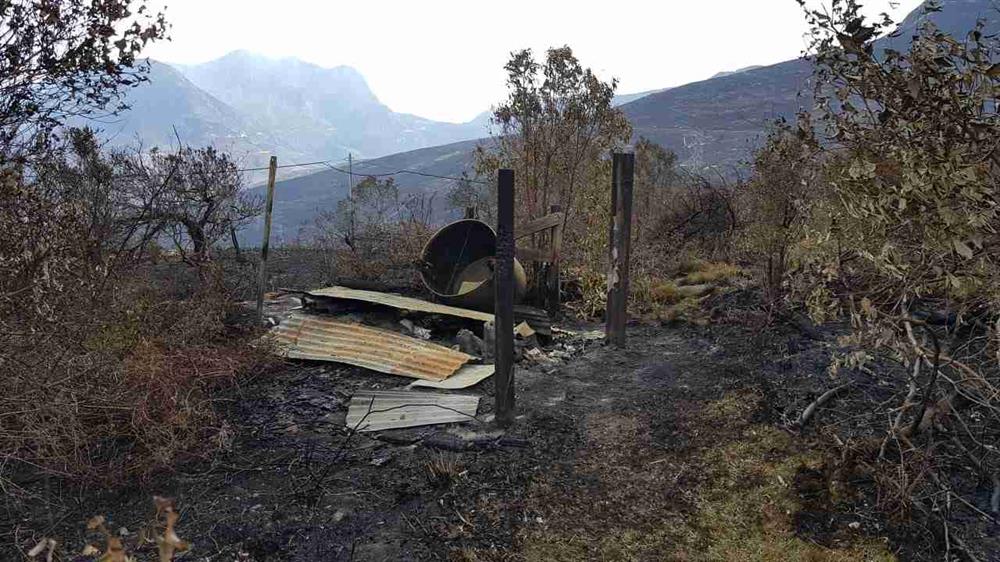 The picnic spot for Power Van passengers is no more.
Nicol Marais sent in this photo of the wooden pathway that leads to the picnic spot and viewpoint that Power Van passengers used to enjoy so much.
'We bring you the latest George, Garden Route news'