GARDEN ROUTE NEWS - Concerted efforts to eradicate liquor and drugs abuse once again yielded positive results when liquor as well as drug outlets were closed down during various crime prevention operations in the Eden Cluster over the past weekend.
On Friday 19 February, members of the Eden Cluster crime combatting team conducted an operation in Uniondale after information about the illegal sale of liquor was received from the public.
According to Southern Cape police spokesperson, Sgt Chris Spies, police confiscated 185 litres of alcohol and arrested two suspects aged 18 and 35. "Preliminary investigation reveals that these suspects, from Dysselsdorp near Oudtshoorn, are selling liquor in Uniondale without a liquor licence," he said.
In an unrelated incident on the same day, members of the Knysna crime prevention unit, armed with a search warrant, descended on premises near Sedgefield where small amounts of Mandrax tablets and an undisclosed amount of cash, believed to be proceeds of the drug trade, were found.
The police arrested a 25-year-old on a charge of dealing in drugs.
Items retrieved in George.
In George, the crime prevention unit conducted a sting operation at a drug outlet on Saturday 20 February where they found 54 Mandrax tablets, six sachets containing tik and a small amount of dagga. A 35-year old suspect was arrested on a charge of dealing in drugs.
The arrested suspects will appear in respective courts when charged.
Acting Eden Cluster Commander, Brigadier Belinda Pather, commended the members involved with these arrests and confiscations.
She reaffirmed the commitment of the police to remove drugs from the streets and assured the public that similar operations will be conducted as part of concerted efforts to eradicate substance abuse in communities.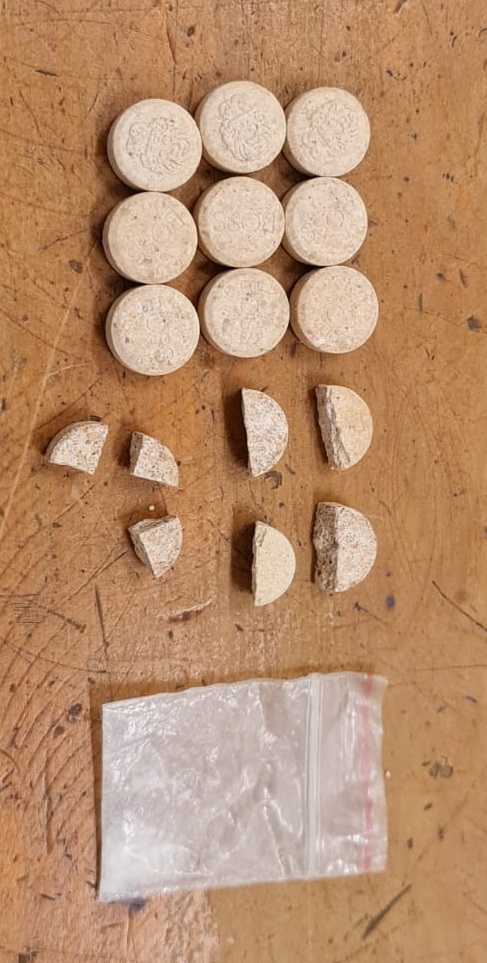 Mandrax tablets and an undisclosed amount of cash were found on a premises near Sedgefield.
'We bring you the latest Garden Route, Hessequa, Karoo news'