GARDEN ROUTE DISTRICT NEWS - Efforts to sanitise and decontaminate various areas in the Garden Route District, will continue in public spaces and informal settlements.
The project was launched by the Garden Route District Municipality in conjunction with local municipalities across the Garden Route Districts on Thursday 1 April.
In a press statement issued by GRDM, it states that due to the risk of the coronavirus remaining on frequently used surfaces, it is important to decontaminate areas where a large number of feet pass through. Some of these include communal toilets, taps and door handles.
The executive manager of community services, Clive Africa, said that they started implementing a practical sanitation plan for high risk areas and certain items and will ensure that it is repeated when and if necessary. "The decontamination action will be directed to private and public places, including communal and public toilets, taxi ranks and marketplaces, sidewalks, municipal properties, state owned properties, private properties, and camping sites," he said.
Trolleys at malls are also some of the surfaces that are cleaned.
Decontamination sites are categorized into high-, medium- and low risk categories. High risk sites must be decontaminated daily, or every second day. These include taxi ranks, informal settlements, communal facilities, etc. Medium risk sites that must be decontaminated every 3rd day include shops, banks and public benches, to name a few. Low risk sites that must be decontaminated every 5th day include public spaces at beach areas (not the beach area), animal welfare vehicles, and public facilities closed during lockdown.
Training
Training of personnel regarding decontamination of private and public places took place in George, Hessequa, Kannaland, Knysna, Mossel Bay, Bitou and Oudtshoorn.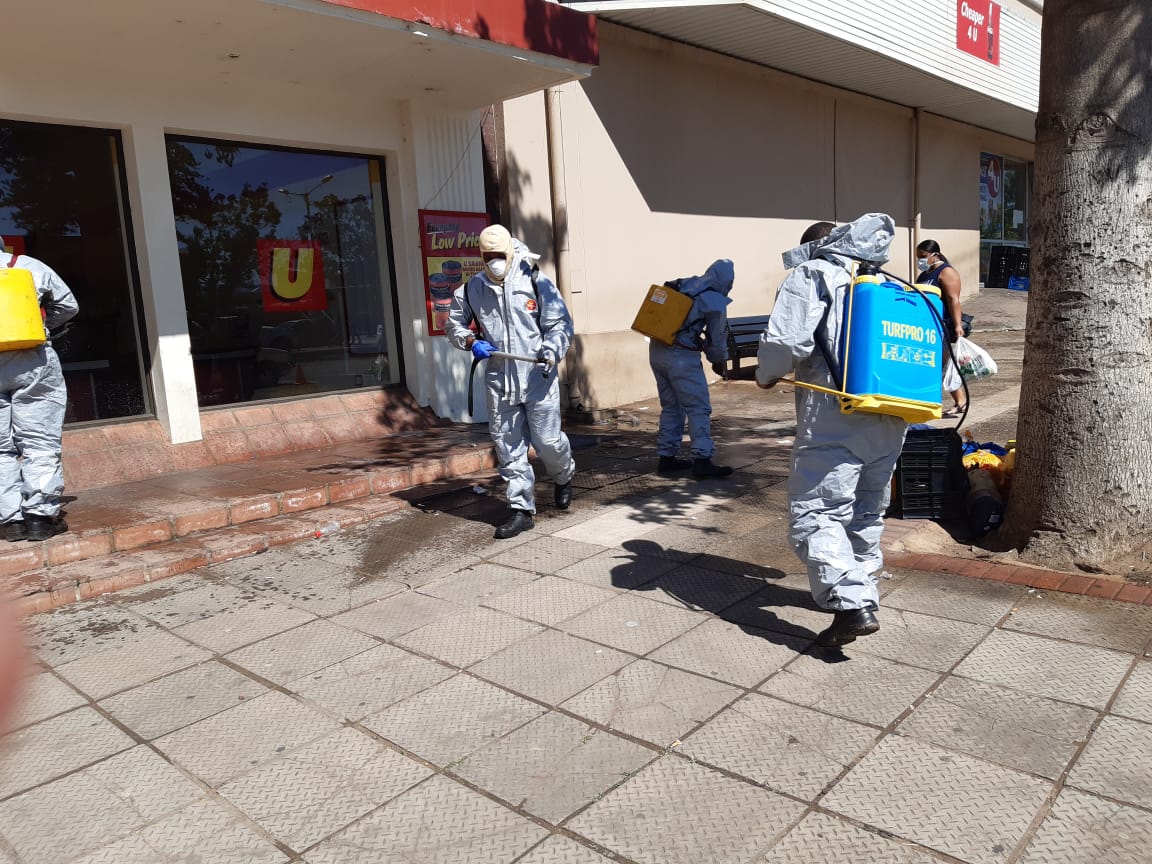 Public spaces are high risk areas that are also decontaminated.
'We bring you the latest Garden Route District news'