GARDEN ROUTE DISTRICT NEWS - The number of active Covid-19 cases, deaths and hospitalisations in the Garden Route is continuing its gradual decline and hospitals have been able to reduce the number of beds devoted to Covid-19 patients.
In the past week a total of 13 people passed away in the district due to Covid-19 of whom 2 in George, 2 in Hessequa, 1 in Mossel Bay, 2 in Knysna and 6 in Oudtshoorn.
The death toll in the previous week was 19 and the week before that 29.
There are still hotspots of which Oudtshoorn raises the biggest concern, according to Disaster Management Chief Gerhard Otto.
The number of active cases in this town as of Tuesday 15 September was 148, which is 11% of the total number of recorded cases. This is the highest in the district. Its death rate of 5,9% is also the highest with Hessequa second highest at 5,6%.
In George the number of active cases (139) was 4% of its total recorded cases and 3% of the total number of positive people have died.
According to Western Cape Health Department district spokesperson, Nadia Ferreira, the reason for Oudtshoorn's high death rate is that the area reached its peak later than other sub-districts. Pockets of infection in especially older people contributed to the higher number of deaths. "As scientifically proven, older people are more susceptible for complications when they contract the coronavirus."
Second wave
Otto warns that despite a waning in the pandemic, citizens should not relent in following the correct hygiene protocol.
"Prof Abdul Karim (leader of the national Covid-19 advisory panel for government) this week said, based on what has happened in 40 other countries being studied by the government's Second Wave Task Team, chances of a second wave in South Africa are high. In other countries it usually came about three months after the first one, and was caused by behavioural change where hygiene protocol was not maintained. We must remain vigilant. The virus is still here."
He said a second wave would be easier to manage because of all the experience that authorities have acquired over the past six months.
Situation in hospitals
Hospitals in the district are caring for 65 Covid-19 patients of whom six are in high care (15 September data), according to Ferreira.
Mediclinic George Manager Kassie Karstens yesterday (Wednesday 16 September) said they have three Covid-19 patients in the ICU.
"The hospital is functioning at full steam and we are very grateful that there is light at the end of the tunnel. We are also truly thankful for all the prayers and messages of encouragement we received during the past six months. We continue to test all patients being admitted, and strict hygiene protocols are being maintained."
Covid Alert SA app
There is now a free Covid Alert SA app that can be downloaded from the Apple Store or Google Play. This is an initiative by the National Department of Health to keep track of any person who has been exposed to someone with Covid-19 and it is hoped that it will strengthen the fight against the spread of the virus.
Cabinet has extended the national state of disaster to 15 October, but it is considering a shift to Level 1 Lockdown and to lift the curfew.
Western Cape Premier Alan Winde said in a media statement on Tuesday he would be requesting Government to lift the curfew, open international travel in October, and allow events and sporting events so as to stimulate economic activity.
Garden Route cases as of 16 September:
Total 9 598 cases (8 856 recoveries, 338 deaths)
George 3 479 (3244 recoveries, 104 deaths)
Bitou 606 (570 recoveries, 23 deaths)
Knysna 1 448 (1 342 recoveries, 49 deaths)
Mossel Bay 2 299 (2 179 recoveries, 64 deaths)
Hessequa 301 (280 recoveries, 17 deaths)
Oudtshoorn 1 355 (1 132 recoveries, 80 deaths)
Kannaland 110 (109 recoveries, 1 death)
WESTERN CAPE CASES AS OF 16 SEPTEMBER
Total confirmed cases 108 039 (101 275 recoveries, 4 087 deaths)

NATIONAL CASES AS OF 15 SEPTEMBER
Total confirmed cases 650 749 (579 289 recoveries, 15 499 deaths)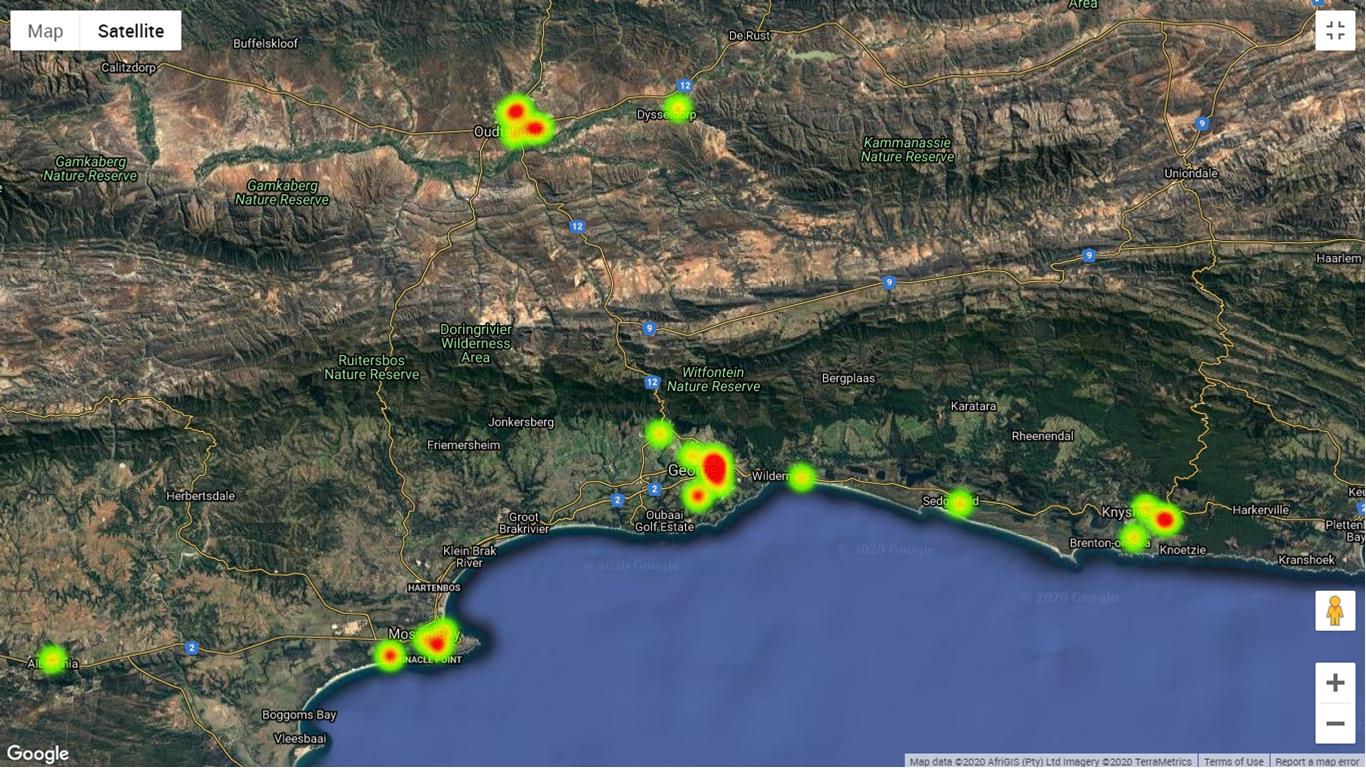 Hotspots in the Garden Route area where new cases are still being reported.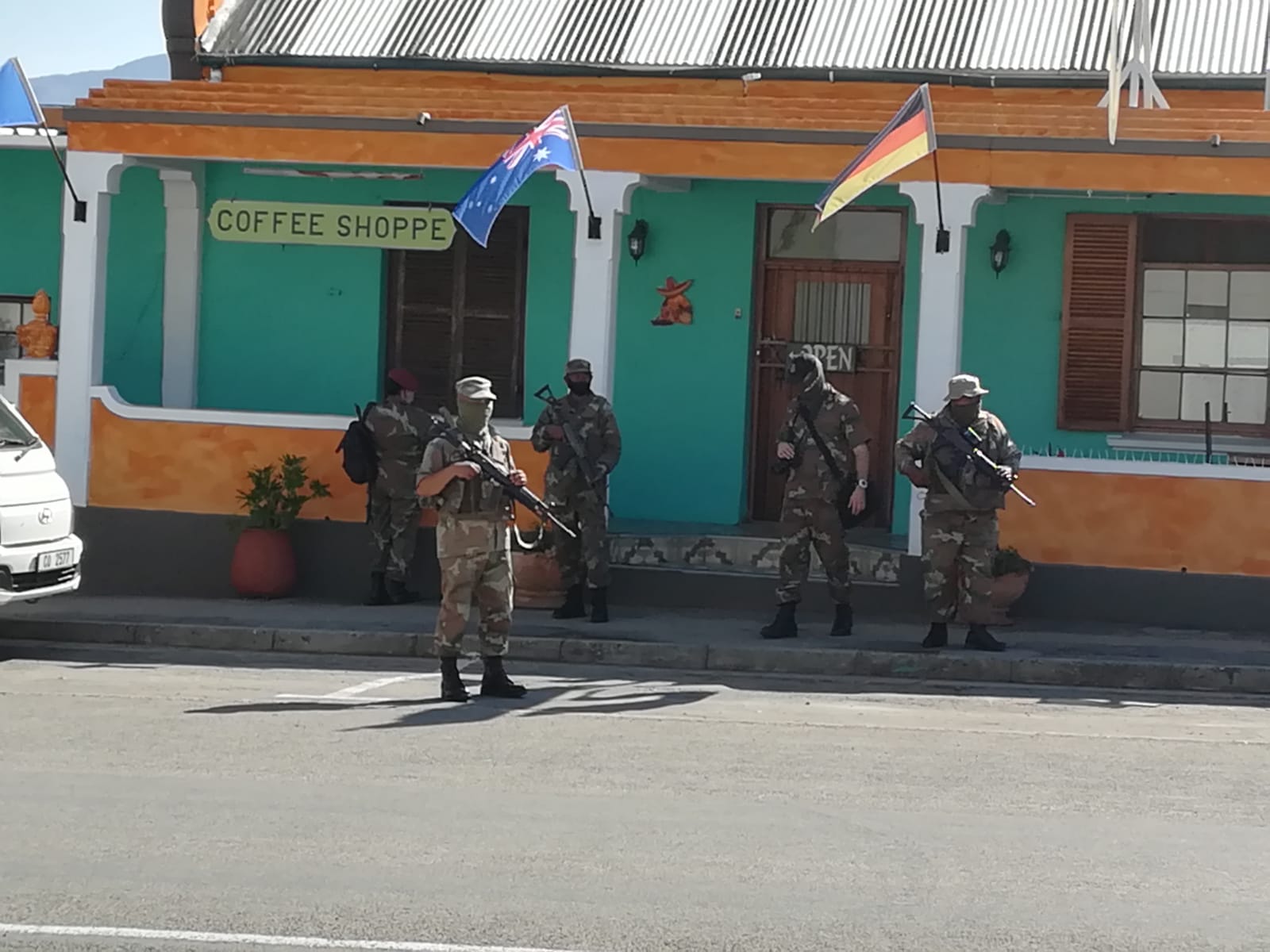 The SANDF has deployed 28 members in Oudtshoorn and surrounding areas. Some of the members were in Calitzdorp.
'We bring you the latest Garden Route, Hessequa, Karoo news'