GEORGE NEWS - The York High Animal Club (YHAC) in collaboration with 5 Star Health, visited the rural areas of Sinksabrug and Geelhoutboom on Mandela Day last Saturday, 18 July.
"We distributed 67 health buckets to the children as well as dog and cat food to our furry friends," said organiser Hayley Keyser.
"Eden Alberts, a committee member of YHAC, collaborated with her sister of 5 Star Health to make this day happen. Gabriel Coetzee and Taylor Alberts helped with the handing out of the goods."
YHAC will also soon be taking hands with the PDSA for a sterilisation drive in the area.
"Please support our club. We need dog and cat food or a donation, no matter how big or small, for a kennel," said Keyser.
For more information on helping YHAC, please contact Keyser on 072 204 9788.
Roseline Jansen was all smiles when York High learner Kriste Alberts handed her some pet food and a health bucket.
Dog and cat owners in the Sinksabrug and Geelhoutboom rural areas received donations of pet food from the York High Animal Club on Mandela Day.
Rumanci Fienies was very excited about the new kennel for his dog.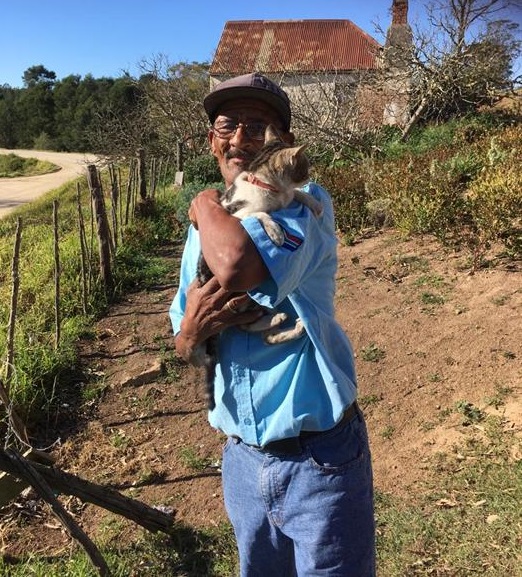 Michael Willemse and his beloved cat received some pet food from YHAC on Mandela Day.
'We bring you the latest George, Garden Route news'