Video
GEORGE NEWS AND VIDEO - This morning, George Herald editor Lizette da Silva took up the challenge GO GEORGE issued for International Car Free Day. She left her car at home and took a bus to work.
Da Silva and her two daughters, Morgann and Lily-Beth, hopped on a GO GEORGE bus at the Protea terminal in Pacaltsdorp shortly before 06:30 and travelled to the CBD.
After they got off in Hibernia Street, the kids walked to their school in Meade Street and Da Silva took a second bus (Industrial Loop) from the hub to get to work in Ring Road.
International Car Free Day has been set aside worldwide to remind the world population that there are alternative ways to get from point A to point B - be that by foot, bicycle or, here in George, by using the convenient GO GEORGE bus service.
There are currently more than one billion motor vehicles on the roads worldwide. If each individual uses his/her car to get to work, it greatly increases pollution and has an inescapable and damaging impact on the world we live in.
Watch video below.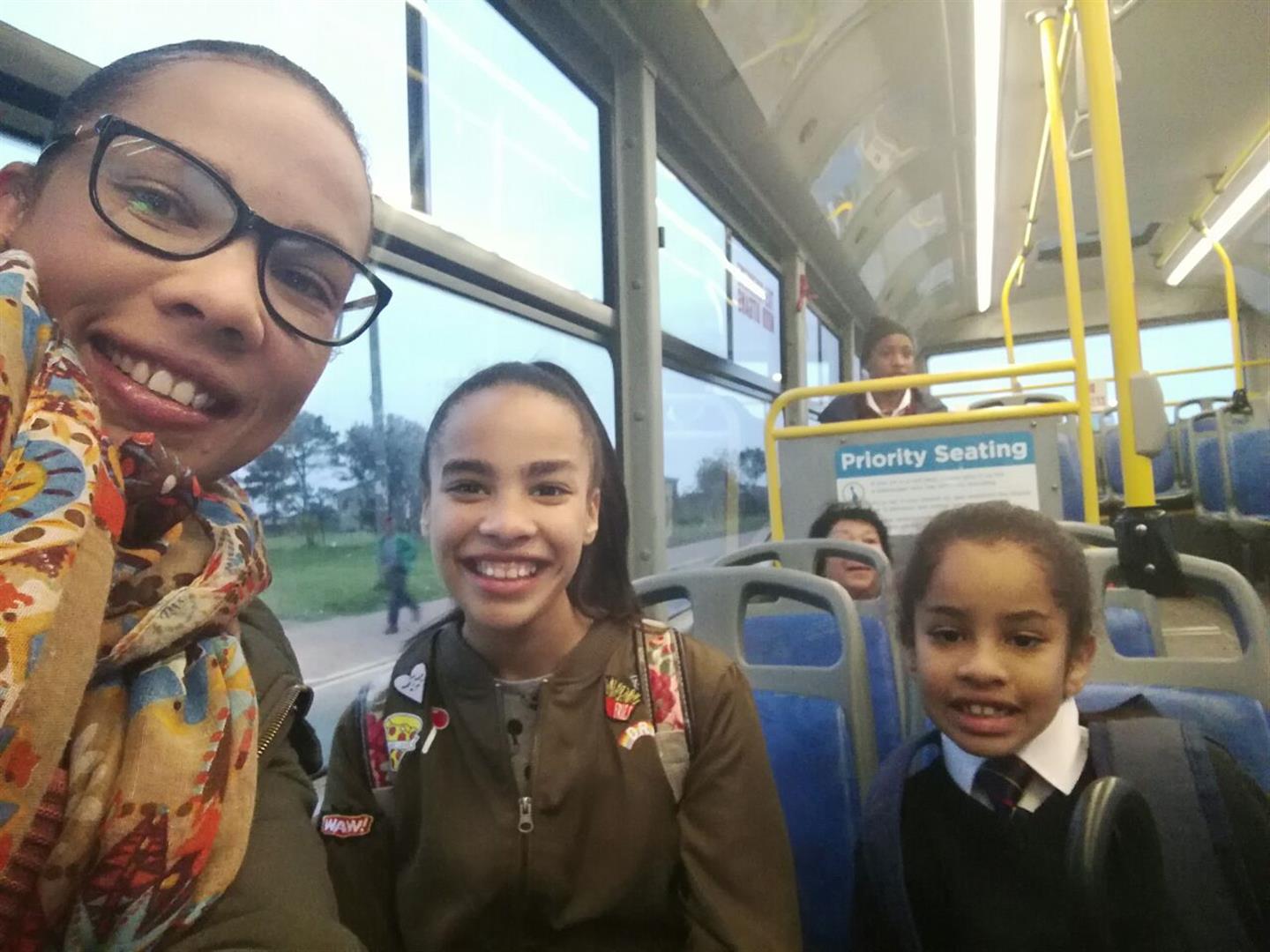 George Herald editor, Lizette da Silva with her daughters, Morgann and Lily-Beth on a GO GEORGE bus this morning.
ARTICLE PHOTO AND VIDEO: LIZETTE DA SILVA, GEORGE HERALD EDITOR
'We bring you the latest George, Garden Route news'