Gallery
GARDEN ROUTE NEWS - The Garden Route motorbike community once again showed their steel when the local Excalibur MCC organised a donation run for Oudtshoorn Dogs in Need (Odin).
On Sunday 14 June, Odin woke up to a bakkie load of pet food worth approximately R12 000, a tumble dryer, blankets and a R1 500 cash donation collected by bikers from various clubs in the area.
"The president of Excalibur, Tinus Linde, contacted us last week Tuesday," said Odin's chairperson, Colleen Smith. "He had seen a plea that originated from the Kingswood Estate residents to assist us with food and blankets. He made a quick appeal to the area's biking community and by Sunday at least 100 bikes, their passengers and assisting vehicles were on their way to our branch in Oudtshoorn."
Photo gallery: Odin benefits from generous donation
According to Smith their staff and committee members were awed and extremely emotional at this ad hoc gathering that "certainly rated amongst one of the highlights this year".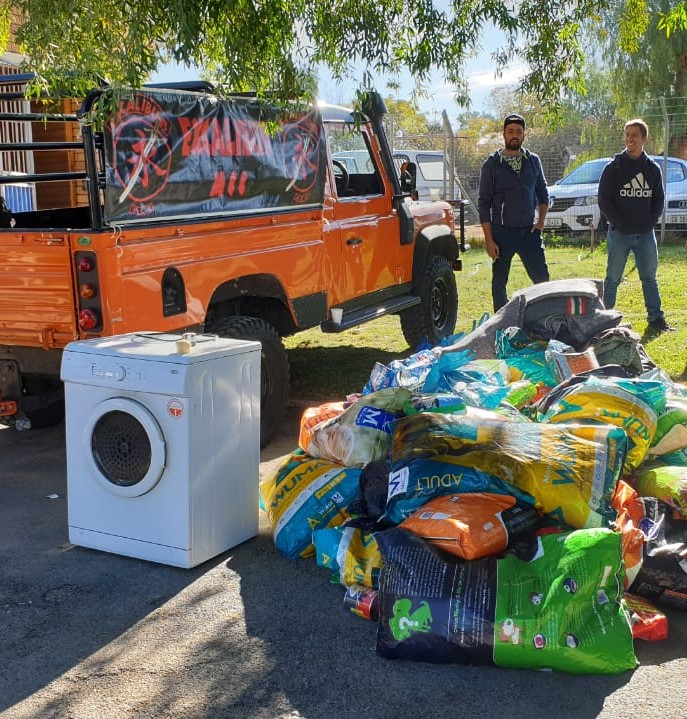 The animals at Odin can look forward full tummies and warm blankets.
"We are especially grateful. In these times we are all battling to keep it together."
Some of the food and blankets will be used during outreaches in impoverished communities and the rest will feed the Odin dogs and cats in the kennels. "The cash donation will be going towards a bag or two of good quality puppy food," said Smith.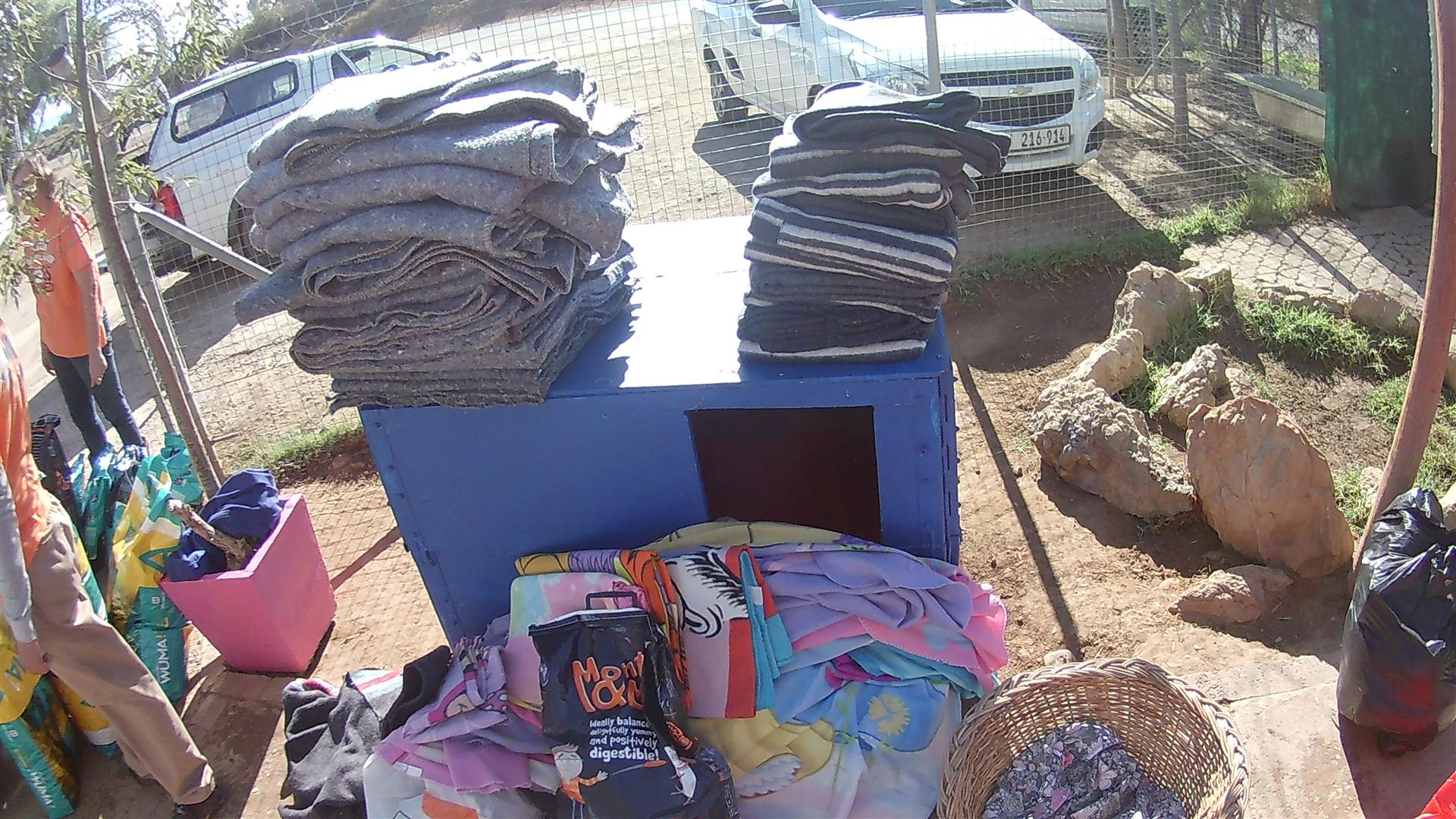 Stacks of blankets will keep many a pet cosy and warm.
'We bring you the latest Garden Route news'