KNYSNA NEWS AND VIDEO - The Jaguar Simola Hillclimb culminated in a record-breaking performance by André Bezuidenhout in a time of 35.528 seconds.
Bezuidenhout, who was also the king in 2017, was not only crowned King of the Hill this year, but walked away with the Single Seater and Sports Car Shootout title.
Bezuidenhout, in his Nicholson McLaren NME-engine Gould GR55, dominated most of the weekend practice sessions and qualifiers, mostly with sub-40 second times.
A record 17 000 people attended the event that came to a close on Simola hill with a prize-giving ceremony, including champagne celebrations, at sunset.
In the Modified Saloon Car Shootout Wilhelm Baard in his Nissan GTR R35 beat out the rest of the field with an attack on the 1.9km course completed in 39.463 seconds. Reghard Roets, also in a GTR R35, was victorious in the Road and Supercar Shootout with a time of 44.892 seconds.
To view the full results visit www.speedfestival.co.za.
Watch a video below.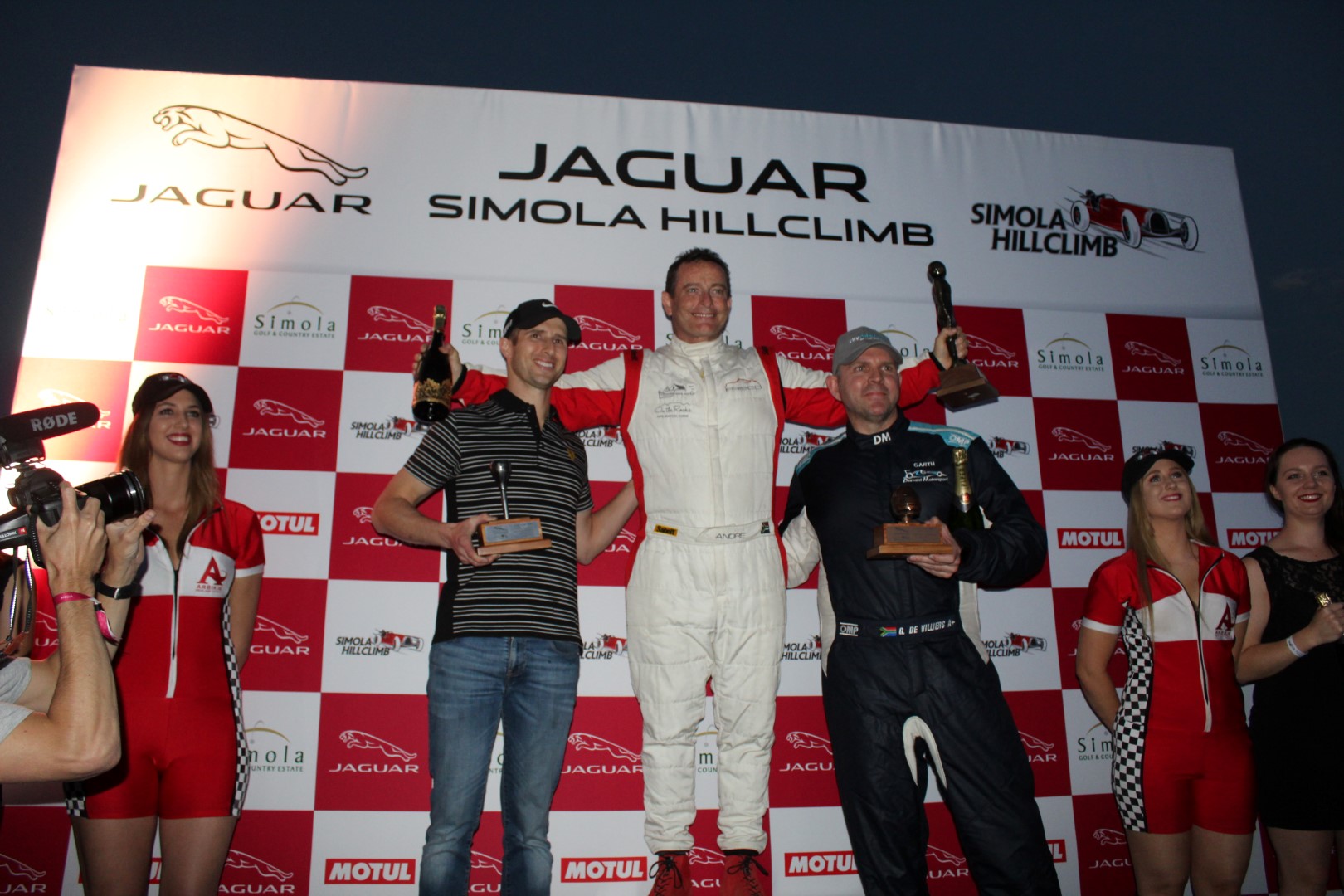 André Bezuidenhout (centre) enjoys his victory with Robert Wolk in second (left) and Garth de Villiers (right) in third. Photo: Yaseen Gaffar
Article courtesy of our sister publication, Knysna-Plett Herald.
'We bring you the latest Knysna, Garden Route news'