GEORGE NEWS - Two vehicles were involved in an accident on the airport road (R102) earlier this evening, Friday 27 July.
One vehicle landed on its roof.
Two persons were taken to hospital with serious injuries.
Six other people sustained minor injuries.
The cause of the accident is unclear at this stage.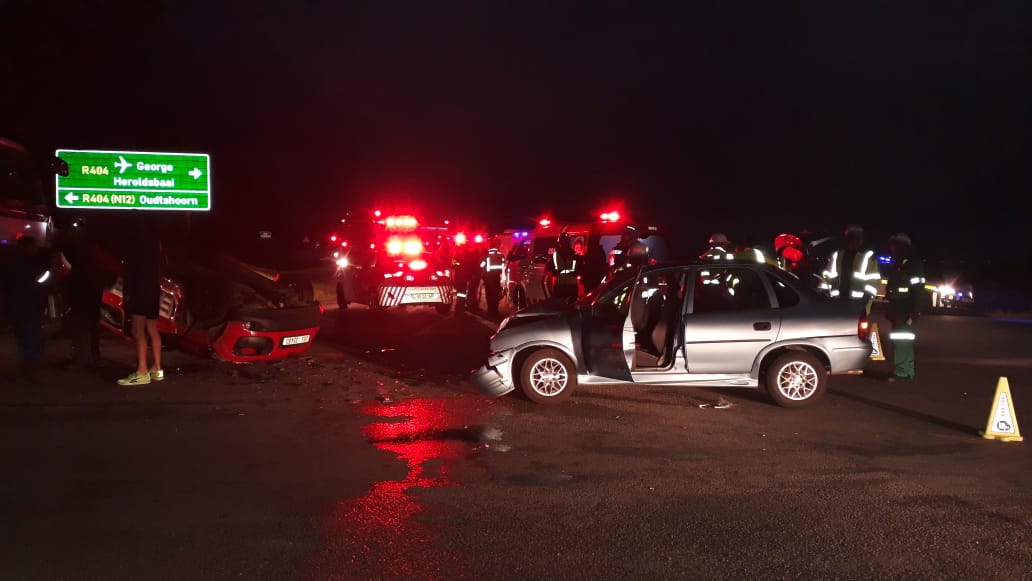 The accident scene on the airport road. Photo: Eden911
'We bring you the latest George, Garden Route news'