Update
GARDEN ROUTE NEWS - In less than 24 hours, a fire that started in Karatara on Monday 29 October claimed more lives than the haunting Knysna fires of 2017. An unborn baby, six children and two women died an unthinkable death when the house they were in was razed to the ground during one of the biggest wildfires the Garden Route has seen in years.
More than 65 000 hectares of land and vegetation were destroyed by fires around George and Knysna in the past week.
Elsabé Windvogel (42), Ethan Windvogel (2), Andrea Bewee (21), Nalaya Oelf (5), Niah Oelf (3), Aliyah Oelf (13 months) and Nalani Oelf (11 months) were all family members of retired SANParks staff living in Farleigh near Karatara.
Bewee was expecting her baby to arrive soon.
The family, who was still traumatised on Wednesday morning, did not want to give any comment.
A total of 18 houses burnt down in staff settlements and 75 people were rendered homeless by the fires in the indigenous forest. All of the victims are currently being accommodated in the Wilderness section of the Garden Route National Park.
"We extend our condolences to the family who have tragically lost loved ones in the fire and we will continue to support them in this trying time," says the park's acting chief executive officer, Lize McCourt.
"Should members of the public wish to donate to the victims, we welcome non-perishables, clothes, blankets, pillows and shoes. Goods can be delivered to Ebb & Flow Rest Camp reception in Wilderness or the Knysna office on Thesen Island."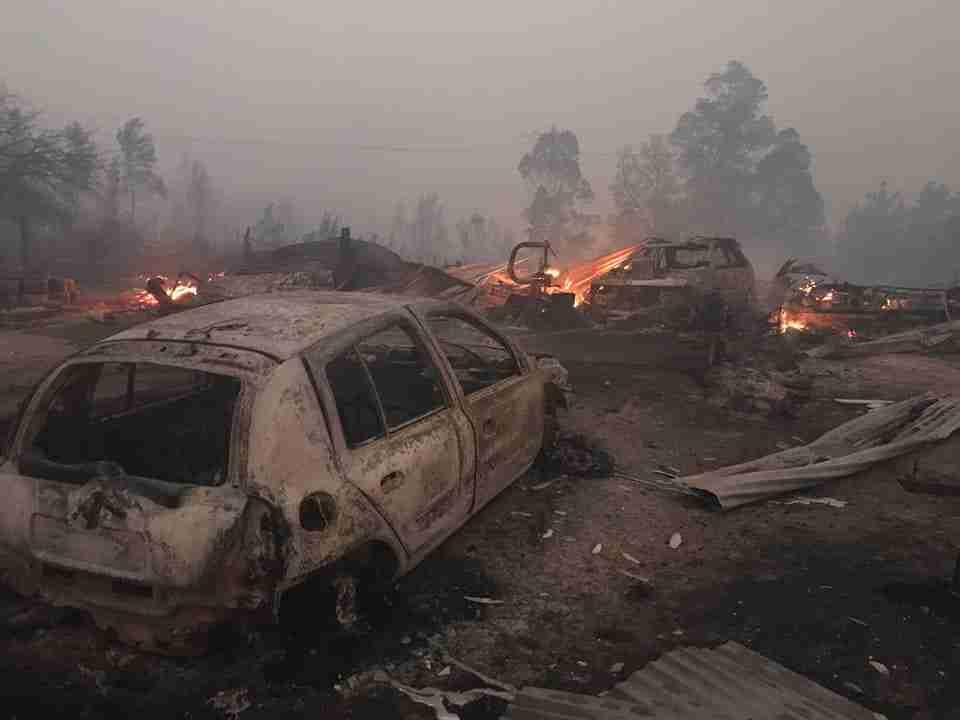 Damage caused by the fire at the SANParks camp in Barrington near Karatara. Photo: Garden Route Fire Watch Facebook page.
She commended members of staff who have been fighting the fire as well as honorary rangers and everyone who worked together to fight the fires.
She extended her heartfelt gratitude to members of the public who have generously given donations to assist the families who have lost loved ones and are going to have to rebuild their lives.
Approximately 5 000 hectares of fynbos within the national park was destroyed by the fire.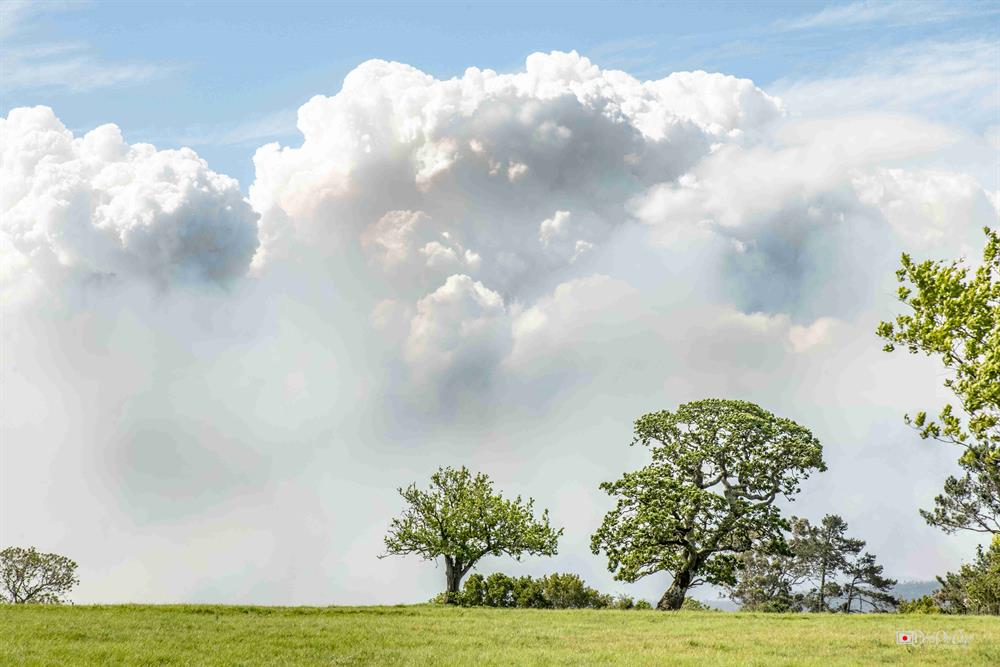 Derrick Coetzer took this photo of billowing smoke during the fire in the Rheenendal / Karatara area.
Read a previous article | Karatara fire: Death toll at 8
'We bring you the latest George, Garden Route news'