WESTERN CAPE NEWS - 23 People in the Western Cape have been admitted to hospital due to Covid-19, with 9 receiving care in ICU.
This according to a statement by Premier Alan Winde today.
The Western Cape now has 446 confirmed Covid-19 infections.
"As we start to see an increase in local transmission cases, we expect to experience additional pressure on our health facilities and health workers," reads the statement.
"We again urge all our residents to stay home and abide by the lock-down. By doing this, you can help flatten the curve, and save many lives.
"If you are feeling sick, it is important that you stay home and call our hotline (021 928 4102) for advice on what to do next.
"If you have any difficulty breathing, you must seek urgent healthcare immediately."
SEE THE LATEST WESTERN CAPE FIGURES BELOW.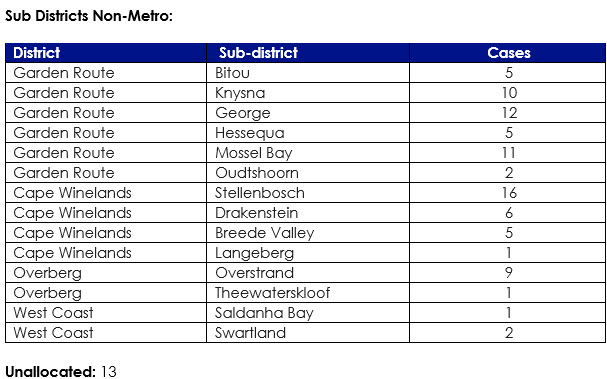 Read the rest of Winde's statement below:
Community screening starts today
In my update yesterday, I announced that the Western Cape Department of Health has identified seven areas where community screening will be conducted.
I can confirm that in fact community screening has already begun today in Happy Valley and Ilitha Park. Credit must be given to the teams at the Department of Health who are implementing this programme so quickly.
Community screening is still scheduled to commence in the following Cape Town Metro sub-districts, and in some areas, we've already begun loud hailing operations to make the communities aware:
Khayelitsha: Town2 (Monday)
Western: Bo-Kaap (Tuesday)
Tygerberg: Bishop Lavis (Monday)
Klipfontein: Philippi (Monday)
And, in the non-rural districts:
Kwanonqaba, Mossel Bay (Monday)
Mbekweni, Cape Winelands (Monday)
A reminder that our community healthcare workers will be identifiable by their uniforms and ID cards, and members of the public are advised to request the person's credentials as part of rigorous safety precautions. We urge community members to welcome the Community Health Workers and to co-operate with them.
President's Coordinating Council (PCC)
I participated in the President's Coordinating Council today. I used the opportunity to commit the Western Cape Government to our country's number one priority: to stop the spread of the Coronavirus and save lives.
During my presentation, I also used the opportunity to raise concerns regarding incidents of police brutality. These incidents must be condemned, and we urge all those with complaints to please report these to IPID as soon as possible.
On the discussion on regulations, I requested a common-sense approach that would allow, for example, equipment needed for e-learning for students to be purchased during the lockdown. Ensuring that learning continues for our children is a top priority of the Western Cape Government.
We have officially sent a list of issues that would require clarification to Minister Dlamini-Zuma, and we are looking forward to further discussions so that clarity can be provided.
First repatriation flight for foreign nationals
Thanks to the considerable efforts of the Provincial Joint Operations Centre (JOC), the first repatriation flight for foreign nationals departed from Cape Town International Airport yesterday (03 April 2020) afternoon.
This first flight saw 277 citizens from Germany, who were unable to leave before the lockdown, depart for Frankfurt. A second flight to Munich will be departing today.
We are incredibly grateful to all those in provincial and national government who assisted, as well as the teams at Cape Town stadium, Airports Company South Africa (ACSA), Cape Town International Airport (CTIA), the German Consulate in Cape Town and the South African Police Service (SAPS) whose involvement ensured the success of this repatriation project.
For the latest news and information on the Coronavirus in the Western Cape visit: https://www.westerncape.gov.za/department-of-health/coronavirus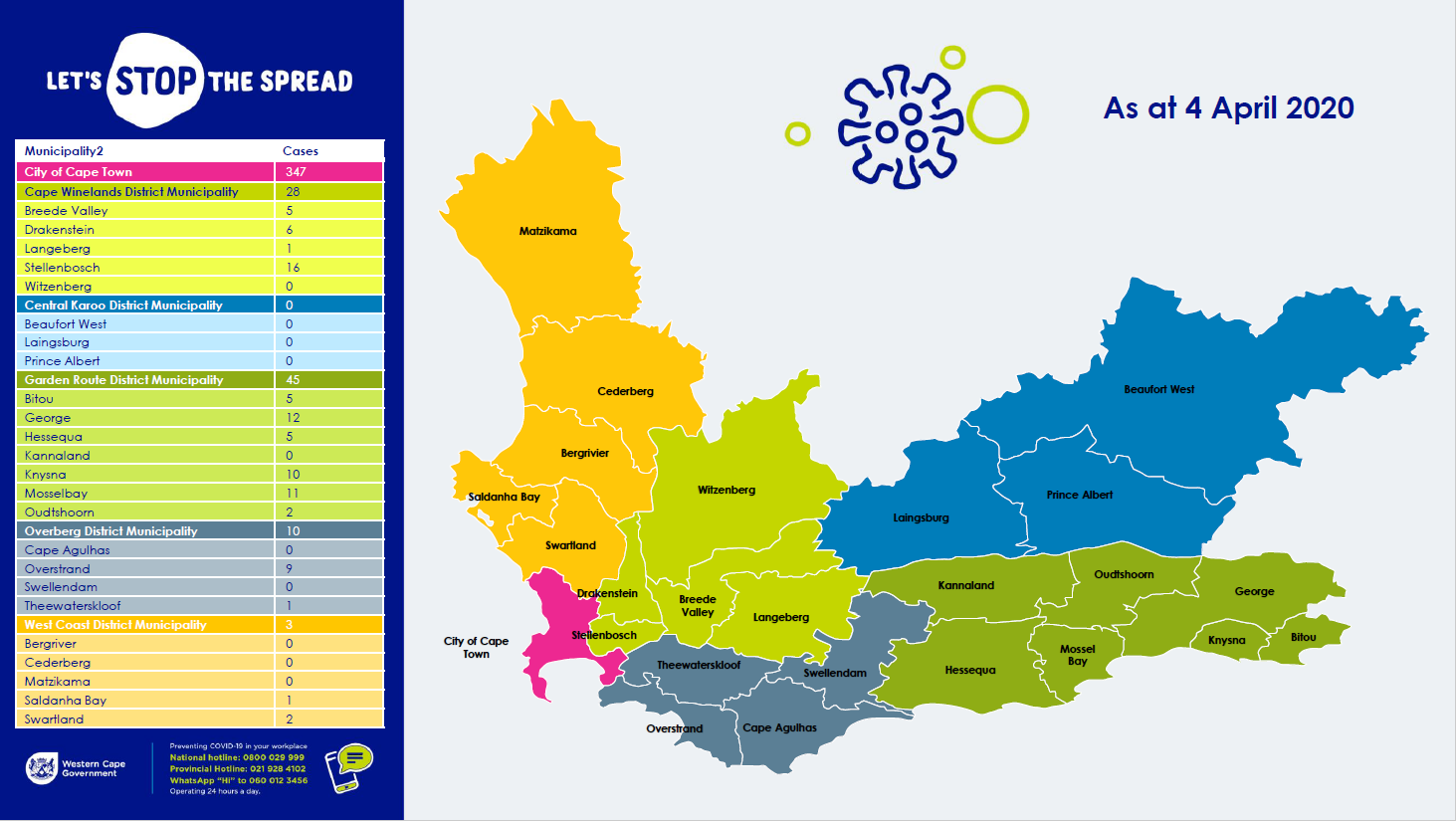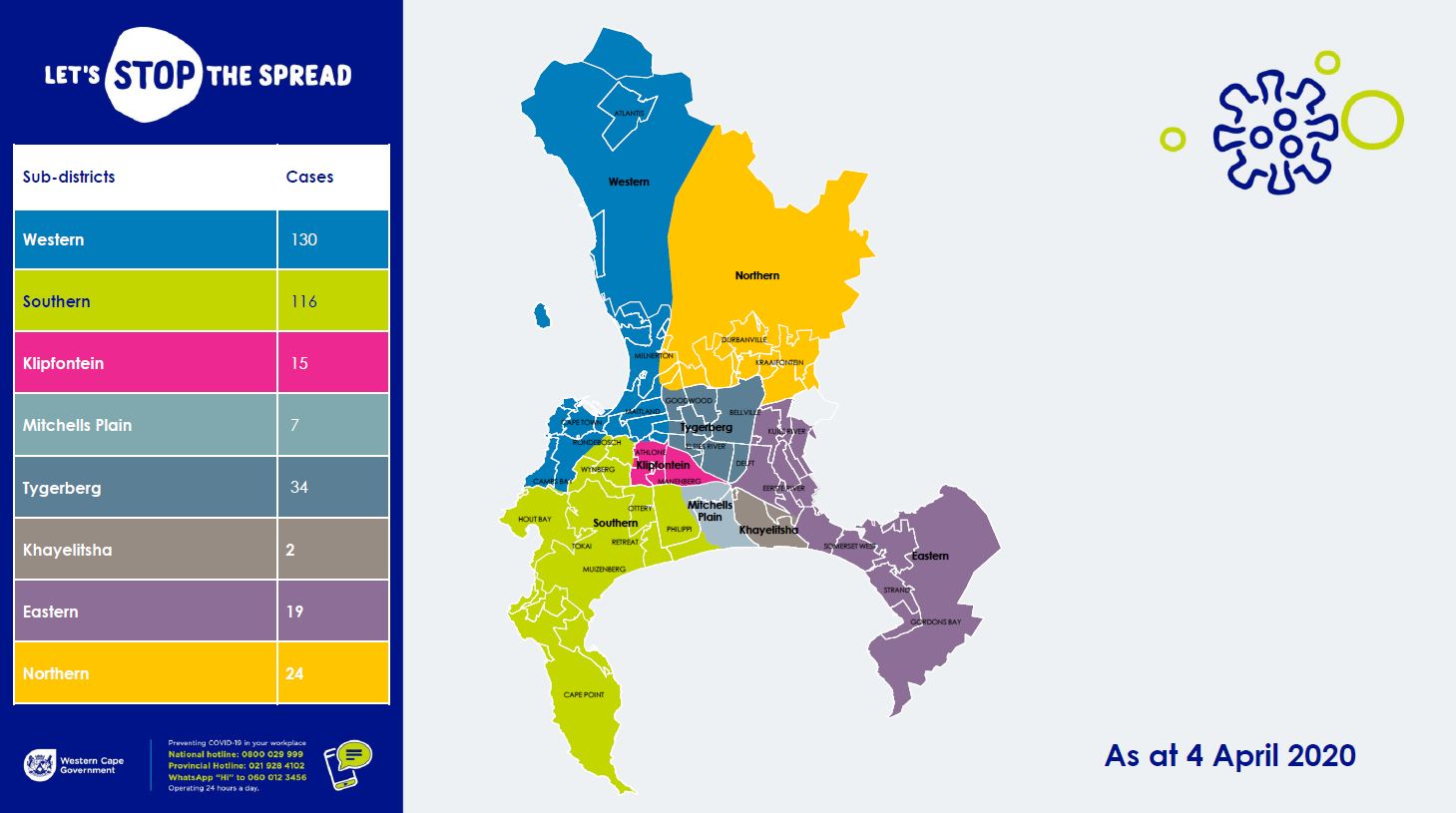 'We bring you the latest Garden Route, Karoo, Hessequa news'