Update
GEORGE NEWS - After another weekend without water, residents in Wentzel Street are reaching the end of their tether.
An irate resident said, "There were three more pipe bursts on the main water pipe that runs down Merriman Street.
"We really thought our problems of the last three weeks were over, as the municipality had spent days repairing the previous two pipe bursts on the line."
The main water pipe burst at the same spot between Union and Palgrave Streets where the repair was done at the end of October.
Workers came back to fill the trench at one of the three pipe bursts in Merriman Street.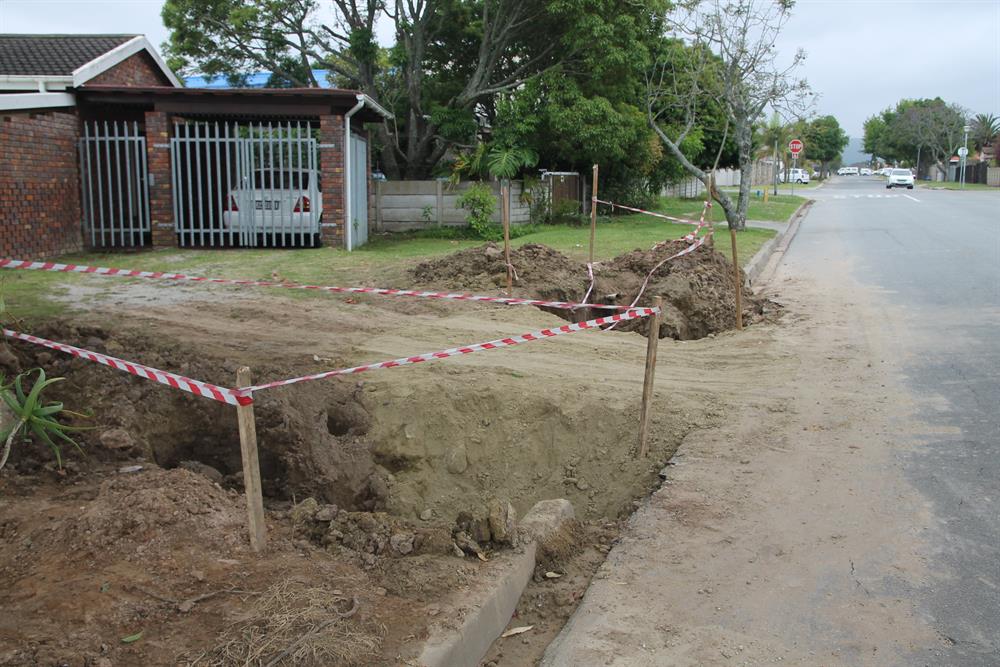 This pipe burst was between Laing and Fichat Streets.
Read previous articles:
• Concern about pipe bursts
• Update: Pipe bursts
• Blanco without water after pipe bursts
ARTICLE & PHOTOS: MYRON RABINOWITZ, GEORGE HERALD JOURNALIST
'We bring you the latest George, Garden Route news'