Advertorial Video
SAKENUUS EN VIDEO - Een van Oudtshoorn se bekendste handelaars in gebruikte voertuie, Swartberg Motors, het pas na 'n ruimer uitstalperseel verhuis.
Nadat hulle vir 16 jaar in die middedorp was, het Salie Oosthuizen en Arnold de Jager verlede maand hulle onderneming na Jacobsonstraat oorkant Timbercity verskuif.
"Ons het nou meer plek vir ons voertuie, ons is meer sigbaar en die belangrikste vir ons is, dat ons klante nou meer as genoeg parkeerplek het," sê Salie.
Dié twee vennote is sinoniem met betroubare voertuie en tevrede klante. Sedert hulle Swartberg Motors in 2004 begin het, het hulle bewys dat hulle nie net 'n wye verskeidenheid voertuie op die vloer het nie, maar hulle gaan ook uit hulle pad om voertuie vir klante te soek.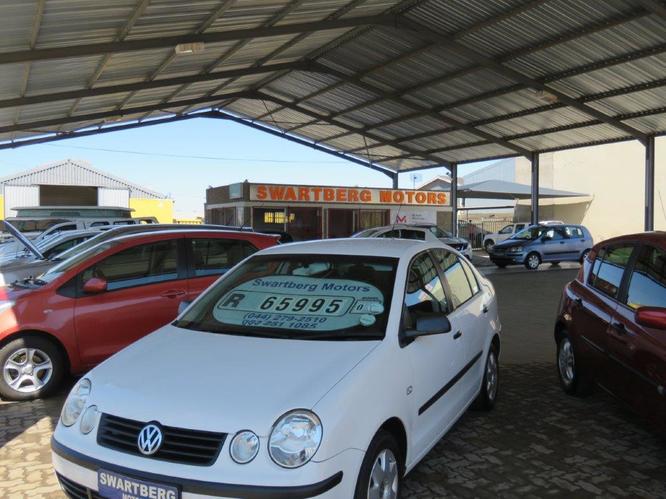 Die nuwe perseel het baie meer plek vir voertuie en parkering vir klante.
"As jy 'n spesifieke gesinsmotor soek, kry ons vir jou een, as jy 'n Ferrari soek, kry ons ook vir jou een," belowe Arnold.
Klantediens is vir Arnold en Salie ononderhandelbaar. "Ons moet 'n klant kan verseker dat hy waarde vir sy geld kry, dat ons hom met alles bystaan van die dag dat hy hier ingestap het totdat die motor op sy naam is en by hom afgelewer word. Ons het byvoorbeeld een klant wie se familie al 13 voertuie by ons gekoop het," sê Arnold.
Kyk 'n video hieronder.
Swartberg Motors is by alle finansieringsinstellings geregistreer en kan dus klante bystaan met die reël van finansiering volgens die klant se spesifieke behoeftes. Hulle het ook raad oor waarborgpakette wat by verskeie instansies uitgeneem kan word.
Op 'n vraag of hulle in enige spesifieke prysklas of voertuig spesialiseer is hulle antwoord eenvoudig. "As jy vir ons sê wat jy soek, sal ons dit vir jou kry - of dit nou 'n betroubare karretjie van R30 000 is, of 'n luukse wa van R900 000."
Besoek Swartberg Motors op die hoek van Jacobsonstraat en Poplarstraat reg oorkant Timbercity. Hulle kontakbesonderhede is 044 279 2510 tydens kantoor-ure of 083 251 1085 (Salie) en 082 575 3863 (Arnold) en per e-pos by sbm@scwireless.co.za.
Fotogalery: Swartberg Motors groter en beter
'Ons bring jou die nuutste Tuinroete, Klein Karoo, Hessequa nuus'