Sponsored Content
BUSINESS NEWS - Cannsun, founded in 2017, is Africa's largest commercial medicinal cannabis facility. The company was founded in Atlantis in the Western Cape province by Pholoso Malatji and Leondios Caldis.
The company aims to improve the lives of patients, and to provide alternative medical solutions to help those with ailments, as well as aid in community development through the creation of jobs.
The medical benefits of cannabis are extensive. Cannabis can be used to relieve symptoms of cancer, PTSD, depression, anxiety and insomnia, which may include chronic pain and seizures. It has many other benefits.
While the use of cannabis is still stigmatized in society, there are indications that its use is becoming more normalized.
In 2018, the South African Constitutional Court ruled that the personal use of marijuana would be decriminalized, meaning adult South African citizens were legally allowed to grow and possess marijuana in their homes.
According to Prohibition Partners, the country's cannabis industry is predicted to be worth 27 billion South African rands by 2023, illustrating the potential for economic growth the industry has, particularly when one factors in tax, which would benefit the government if cannabis were legalized.
Cannsun's site, spanning 23 hectares, took two years to develop. Five of these hectares are developed and used for growing medical cannabis as licensed by the South African Health Products Regulatory Authority (SAHPRA). This included acquiring the necessary licenses and infrastructure needed to grow and sell medicinal cannabis. The SAHPRA licensing also requires that cultivation be done in controlled conditions and in compliance with Good Agricultural Collection Practices (GACP) industry standards.
Cannsun's first cannabis plants were germinated in the first quarter of 2020, with the first harvest being expected soon, in the third quarter of the year.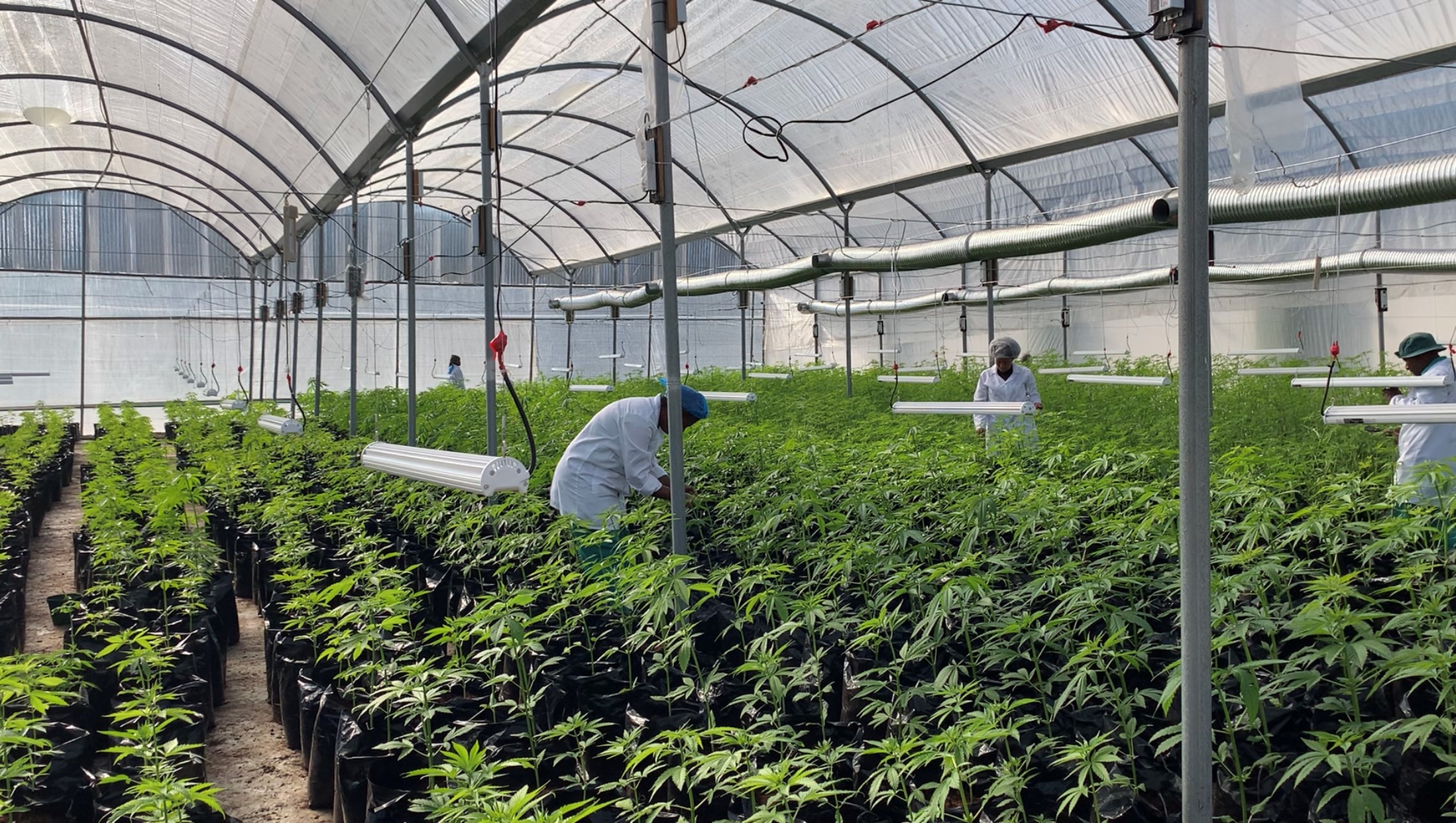 At the moment, Cannsun is growing 5 local strains as well as international varieties from countries like America, Canada and Asia.
Furthermore, Cannsun plans to research medicinal cannabis in conjunction with a top university in the Western Cape, stating that they've entered into a 5-year agreement to research various strains and provide products that are effective.
Co-founder, Pholoso Malatji, says they have received immense support from the City of Cape Town and the South African government.
"We currently employ 36 full-time people, 9 part-time and expect to create more than 250 stable jobs over a 3-year period and be an important part of the Western Cape business community and the Atlantis business chamber of commerce, promoting our South African brands all over the world," he adds.
In the first quarter of 2020, Cannsun and Greek company Cannsun Medhel Group PLC, formed a joint venture that will allow Cannsun to develop and export medicinal cannabis products on a global scale.
Disclaimer: CBD may only be sold by appropriately licensed entities and upon prescription. Despite its many benefits, CBD does not cure any specific disease.
'We bring you the latest George, Garden Route news'