Advertorial Video
BUSINESS NEWS & VIDEO - The South African founders of SAFCOIN - the African crypto, mobile wallet and crypto exchange - are proud to announce www.CryptoValley.Africa - a multi-seller platform to connect thousands of small to medium African businesses, enabling free listing and online selling for cryptocurrency - locally and globally.
You can buy almost anything with Bitcoin or SAFCOIN and there is more cryptocurrency coming soon.
CryptoValley.Africa founder and CEO Neil Ferreira, based in Hartenbos, says: "Combining crypto and e-commerce is a powerful tool."
Cross border payments are secure and instant with the SAFCOIN mobile wallet.
Ferreira says: "Bitcoin was intended to be a form of currency rather than only being traded, which is why CryptoValley.Africa has been introduced: to enhance Bitcoin's original purpose."
Huge growth
Many enjoy the huge growth cryptos have produced over the last few months. If a seller had been selling for Bitcoin on Cryptovalley.Africa at the start of December 2020, their earnings would have grown over 200% by January 2021.
Crypto funds earned on CryptoValley.Africa can be converted instantly from crypto to FIAT (cash) in local currency, using the SAFCOIN mobile wallet.
FIAT Cashout in local currency is available in Nigeria, South Africa and Uganda and will be available in 33 African countries by the end of 2021.
The SAFCOIN platforms undergo extremely strict security measures to protect users and harness the positives of crypto payments.
Call the CryptoValley.Africa team to get started. They will assist with a shop set-up for free and help you get your wallet account verified.
Watch a video below: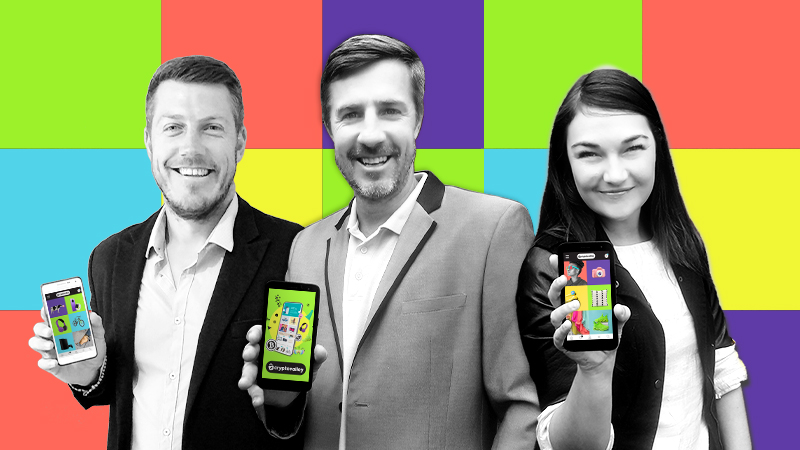 The CryptoValley.Africa family founders: Tony, Neil and Michela Ferreira.
'We bring you the latest Garden Route, Hessequa, Karoo news'