GEORGE NEWS - Eden Meander held a small pre-opening function on Tuesday for Sportsman's Warehouse that will start trading on Saturday.
The 1 700m² Sportsman's Warehouse is the first of the stores in the second phase of the 28 500m² development to open its doors.
The remainder of the tenants will open on 29 October.
These include a Checkers Hyper of 8 500m², The Pro Shop, Baby Boom, PnA Stationers, House & Home, Mambo's Plastic Warehouse (1 200m²), Golden Harvest (1 200m²), Pure Inidia, Sole Rebels, restaurant chains John Dory's and Cattle Baron, and a host of smaller tenants.
On the opposite side of the road, the new premises for Tavcor George is also nearing completion and a roof wetting was held on Friday afternoon.
If all goes according to plan, the big move from Laing Street will take place sometime in May.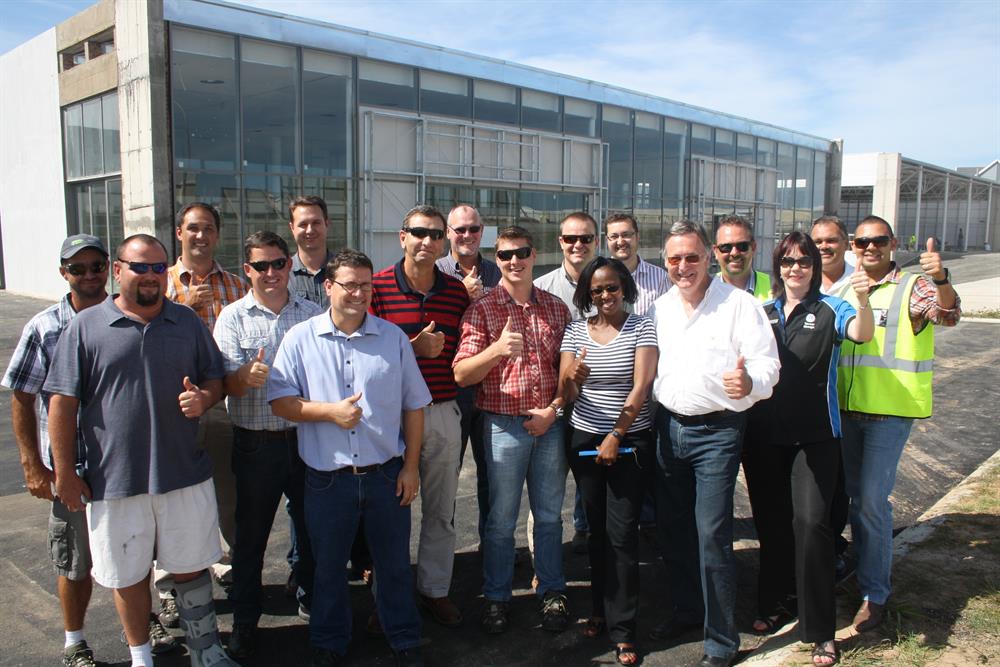 The Tavcor George team in high spirits on Friday at their new premises in Knysna Road together with collaborators in the building project.
ARTICLE: ALIDA DE BEER, GEORGE HERALD JOURNALIST
'We bring you the latest George, Garden Route news'