GEORGE BUSINESS NEWS & VIDEO - Elevate Trampoline Park saw about 5 000 people passing through its doors since opening on New Year's day 2017.
This new facility in Meul Street, George Industria, offers premium entertainment for the whole family with exhilarating trampoline jumping as well as a seating area where visitors can relax alongside a fully stocked kiosk selling sweets, chips, cold drinks and coffee.
It is an ideal venue for children's and teens' parties with party packages on offer. Closing time on week nights is 20:30, so teenagers cannot complain about not having anything exciting to do.
The huge trampoline zone with more than 60 connected trampolines (+/- 600 m²) enables you to do tricks and jump from one trampoline to the next. There is an integrated trampoline dodge-ball court and teams can be enrolled for a dodge-ball league.
The trampolines have 45-degree sides enabling you to double back on your favourite moves and you can show off your wake board skills on the trampoline jump boards.
Children from the age of four are allowed to jump. Younger children can also have fun on the jungle gym and small trampoline for free.
Other attractions include a foam pit, slam dunk hoops to show off your sleek trampoline basketball routines, and a gladiator beam (beam fight over the foam pit).
Fitness classes are presented in the mornings and evenings and can be booked by e-mailing
xtra@elevatepark.co.za
.
Elevate Trampoline Park has an agreement with the local Southern Cape Trampoline Academy to use some of their athletes as Elevate ambassadors who will regularly be doing trampoline coaching and training with the public.
The owners put safety first and there is full CCTV coverage. Elevate staff have been coached in general trampoline safety to make sure their patrons are properly looked after. Prices are currently locked in at the "low" rate to encourage local patrons to make regular use of the park. Corporate team building is among the future plans for this new facility.
The hours are Monday to Thursday from 10:00 to 20:30, Friday and Saturday from 10:00 to 22:00 and Sunday from 10:00 to 19:00.
Watch a video below.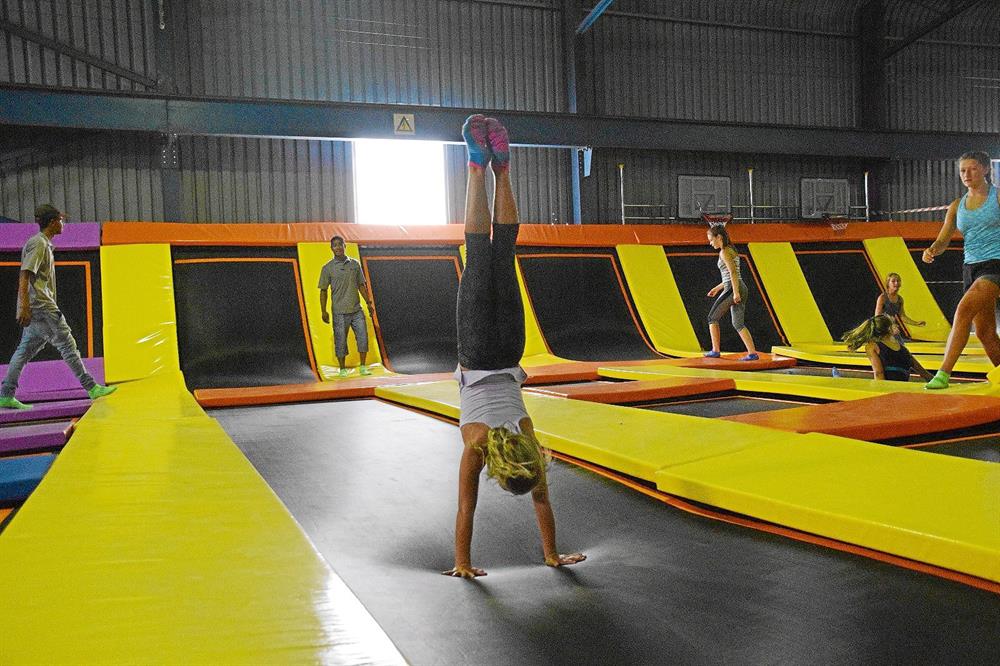 Elevate Park offers a total of 600m² of interconnected trampolines that enable you to jump to your heart's content.
'We bring you the latest George, Garden Route news'