GEORGE BUSINESS NEWS - At the George Business Chamber's August networking meeting on Thursday 28 August, hosted at the George Herald's print works, Chamber President Dr Willie Cilliers unveiled the Chamber's new colourful logo and reminded members to support the Business Person of the Year competition.
The winners will be announced on 2 October when a gala evening will be held.
While addressing Chamber guests, Group Editors Operations Director Nicole Rimbault highlighted the company's successful foray into the field of social media without impacting negatively on the readership of the printed newspapers in the Group Editors stable - the George Herald, Mossel Bay Advertiser, Knysna-Plett Herald, Oudtshoorn Courant, Suid-Kaap Forum and Graaff-Reinet Advertiser.
Rimbault pointed out the popularity of the 'George Herald Business Directory 2013/2014' booklet, which is backed up by free listings on the online business directory.
"On a monthly basis all our newspaper title sites collectively get over 450 000 page views. The George Herald website alone gets over 200 000 page views a month. Research has also shown that while our printed edition has not decreased in readership there are at least an additional 30% of online readers who do not buy the printed newspaper." She added that this proves the importance of advertising on the website as well.

www.onlinegardenroute.co.za
"Due to the lower cost of advertising for online adverts, we can now offer this as an advertising means for smaller businesses, to ensure that they too get exposure for their businesses on a weekly or monthly basis. Further to this we have the biggest online business directory in the Garden Route with over 6 600 business listed on it."
A basic listing that includes a company name, address and telephone number is completely free of charge. "If you were to Google business directory George,
www.onlinegardenroute.co.za
comes up first and www.georgeherald.com comes up third."

Growth through support
Rimbault thanked the community - both readers and advertisers - for their support. "We are a local company, we employ local staff, we print and distribute locally, we pay local rates and taxes for the betterment of our area, the George Herald has been the most read local newspaper since 1881.
"We are the only newspaper that is not afraid to tackle all aspect of news; hard news, municipal news, political news, sports news and school news. We have sustained the storm of the economic crisis that hit our country and as management I have fought to ensure that we do not have to retrench any employees, as we truly are a family business. Without the team, or should I say without the family that is in place here, and without you our readers and our clients, we would not be as successful as we are."

Click here for photo gallery.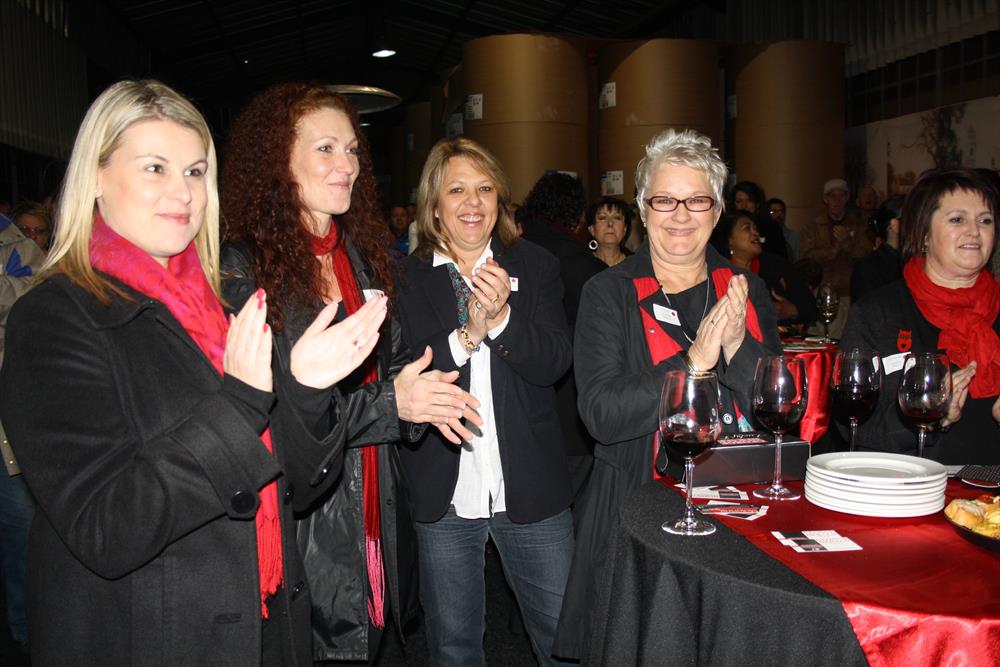 The George Herald marketing team are, from left: Rozanne Olivier, Glenda Barnard, Lorraine Verhagen (personal assistant to Operations Director Nicole Rimbault), Lorraine Botha (advertising manager) and Lo-An-Nel Breytenbach.

'We bring you the latest George, Garden Route news'