AGRICULTURE NEWS - It is not yet clear whether the outbreak of African horse sickness (AHS) in the protection zone of the Western Cape will have an impact on the EU's auditing of the local horse industry to allow direct exporting of horses to the region.
The Western Cape Department of Agriculture announced on Friday, 16 April that five horses had died from the disease between 9 and 14 April on a farm in the Cederberg Local Municipality between Clanwilliam and the border of the Northern Cape.
"Samples from a recent a death were obtained on 13 April and submitted to the Stellenbosch Provincial Veterinary Laboratory and tested positive for the AHS virus," the statement said.
In response to the outbreak, the Western Cape Department of Agriculture established a controlled outbreak area that encompasses the Cederberg Local Municipality.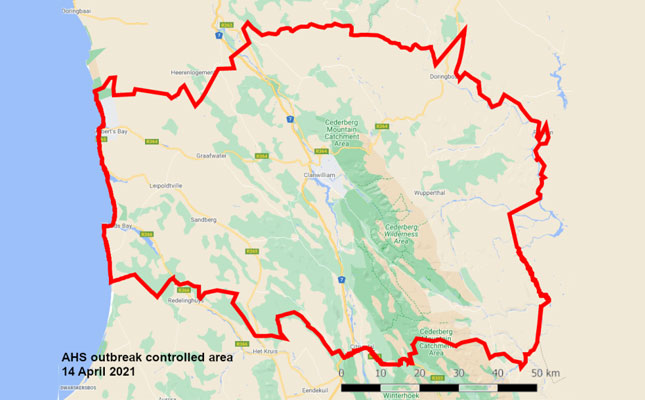 Read the full article here on the Caxton publication, Farmer's Weekly