GEORGE NEWS - A winning combination of home-made crafts and art, live entertainment and lovely food can be enjoyed from 17:00 to 22:00 on Tuesday to Friday (19 – 22 December) at the Getafix Café in the Garden Route Botanical Garden.
Live entertainment will be provided by local musicians.
This outdoor market is being offered under the protection of three tents, where warm food will also be served.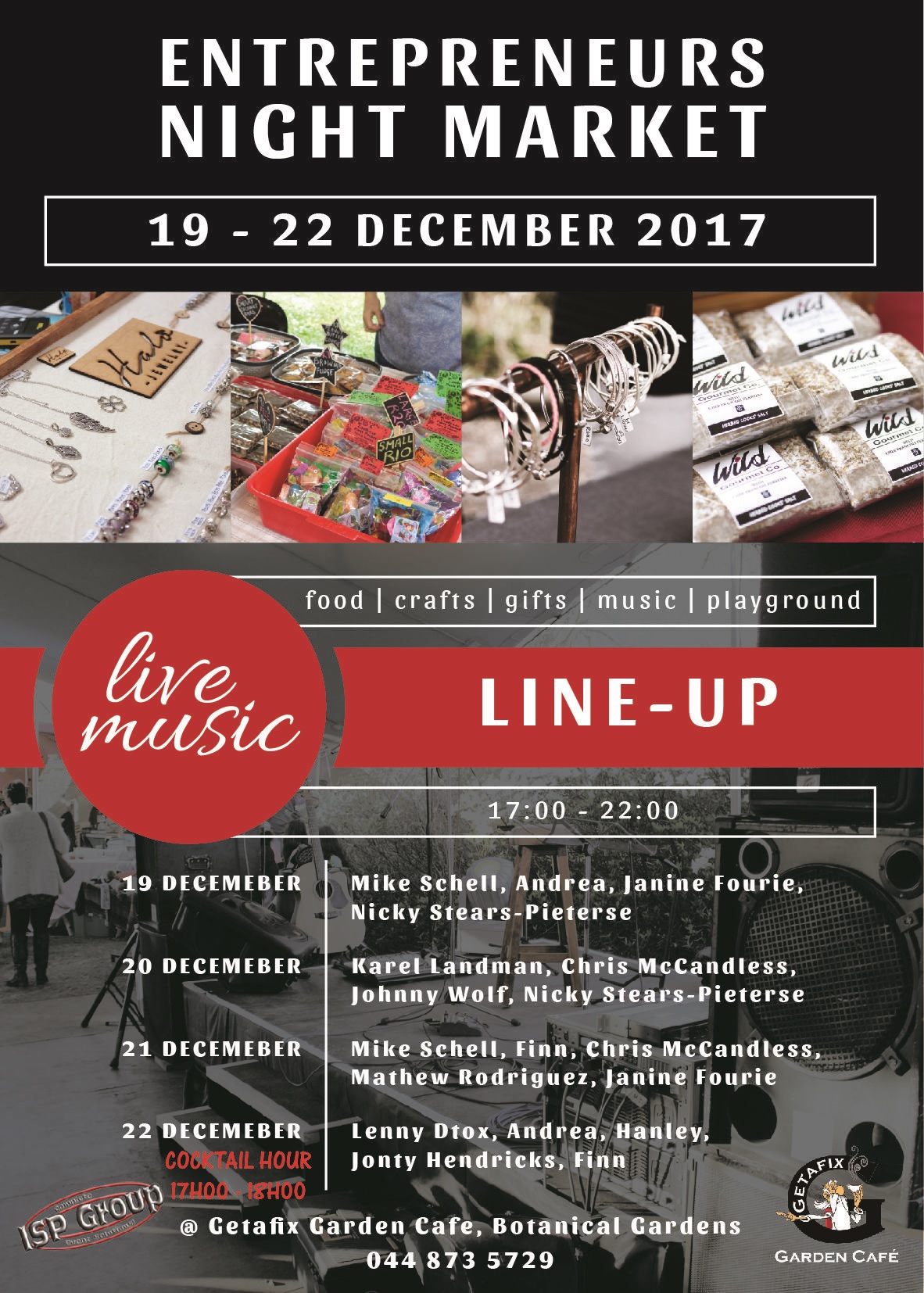 'We bring you the latest George, Garden Route news'