GEORGE NUUS - Die George-musiekvereniging bied op Saterdagaand 25 Augustus 19:30 die hoogs aangeskrewe Bella Rosa Kwartet van Kaapstad aan in die Oakhurst Insurance George Arts Theatre.
Die groep bestaan uit Albert Combrinck (pianis), Pieter- Adriaan Stofberg (tjellis), Sally Minter (fluitspeler) en Louise Howlett (sangeres) wat beroemde musiek van onder andere Ravel en Debussy gaan opvoer.
Albert Combrinck is 'n internasionaal erkende pianis, komponis en stemafrigter met verskeie toekennings en kwalifikasies wat hy ontvang het tydens sy vele optredes internasionaal en plaaslik.
Pieter Adriaan Stofberg is 'n tjellis wat gestudeer het aan die Universiteit van Kaapstad en die Trinity College in Londen waar hy sy meestersgraad verwerf het onder dr. Anzel Gerber. Hy tree gereeld op en verskaf onderrig in Kaapstad en is tans weer besig met verdere studies aan die Trinity College in Londen.
Sally Minter studeer aan die Universiteit van Kaapstad en ook aan die Royal Academy of Music in Londen onder Paul Edmund Davis, die beroemde fluitspeler. Sy tree op in Londen saam met verskeie dirigente en word daar erken as 'n uitstaande fluitspeler.
Louise Howlett kom oorspronklik van Engeland waar sy aan die Royal College of Music onder Margaret Cable studeer het.
In 1993 kom sy na Suid-Afrika waarna sy besluit om haarself hier as musikant te vestig en raak sy betrokke in verskeie fasette van musiek genres in die Kaap.
Kaartjies en meer inligting is beskikbaar by www.georgemusicsociety.co.za of by die deur.
Pieter- Adriaan Stofberg - tjellis.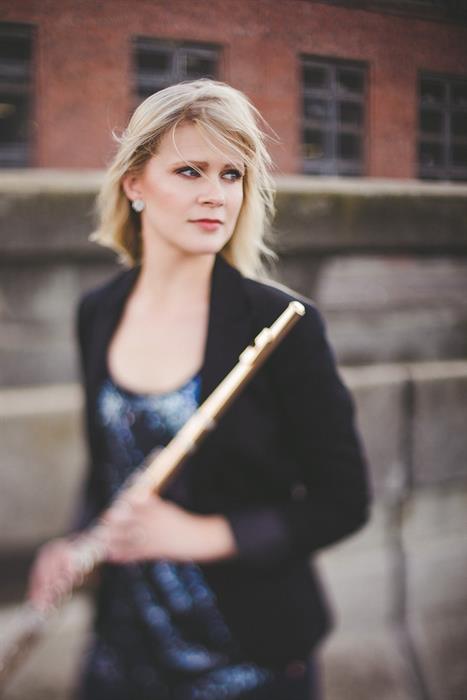 Sally Minter - fluitspeler.
Bella Rosa se pianis - Albert Combrinck.
'Ons bring jou die nuutste George, Tuinroete nuus'