GEORGE NEWS - Team ADT was the winner of the week in the Spring Business Challenge at the George Bowling Club last week.
The Spring Business Challenge saw some tremendous games resulting in a number of big wins. ADT was closely followed by one of the three Lancewood Cheddar teams entered in the competition.
Although they failed to achieve a large enough win for the weekly prize, Team 4 Fun is still leading after round five of the competition. They remain the only unbeaten team. Eager Holdings, in second place, has a mathematical chance of victory but it would take a miracle to stop the 4 Fun team from becoming the Challenge champions. Raubenheimer's, Four Jacks and York High are all in line for taking the runner-up spot.
In the Plate event, George High 2 are the favourites as they have a six point advantage over the Mazars B team. Also in the running are Lancewood Cheddar, Millers and ADT Security.
The final round of the 2017 Spring Business Challenge takes place today, Thursday 16 November. The prize-giving will take place immediately after the bowls. All players will receive a prize - thanks to the main sponsor, Lew Geffin Sotheby's, and the bar sponsor, Heineken.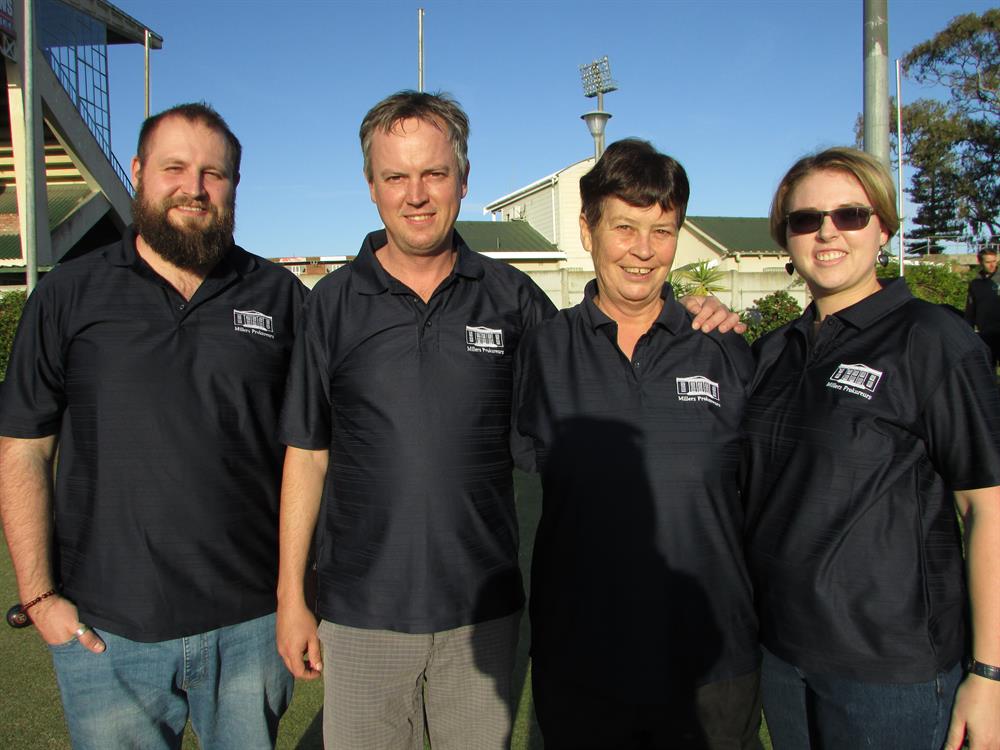 Team Millers is still in the running in die Plate section. They are, from left: Matthew Lehman, Arno Crous, Joy Gargan, and Corné Nunes.
'We bring you the latest George, Garden Route news'