GARDEN ROUTE NEWS - The SWD women's cricket team concluded their commitments for the 2017/18 season on a high with impressive victories over Northern Cape in the Cricket South Africa Women's competition.
The matches were played at the Recreation Ground in Oudtshoorn. In the limited over match, which was played on Saturday, the home team posted a competitive 214/8 in their allotted 50 overs and thereafter restricted Northern Cape for only 40 (in 23 overs) for a convincing 174 runs bonus point victory.
Monique Booysen (31, 80 balls, 1x4), Miceala Andrews (65; 75 balls 7x4) and Mochelle Bay (41*; 49 balls, 1x6, 1x4) were the SWD batting heroes.
Susan Benade (2/21) and Zantel van Wyk (2/37) were the most successful Northern Cape bowlers.
Haroline Rhodes (4/18 in 10 overs) and Janet Winster (4/10 in 8 overs) were destructive in restricting Northern Cape to 40 all out.
With this victory, SWD finished second behind Eastern Province in Pool A of the CSA limited over women's competition.
In the T20 match on Sunday, Rhodes (39; 40 balls, 5x4) excelled with the bat and produced a captain's innings to enable SWD to post 115/5 in their allotted 20 overs.
Merece Mackier (26; 39 balls, 3x4) was the only Northern Cape batter who offered resistance as they were restricted for 96/7 after 20 overs. SWD were victorious with 19 runs.
Marnizelle Rabie (3/14 in 4 overs) was SWD's best bowler.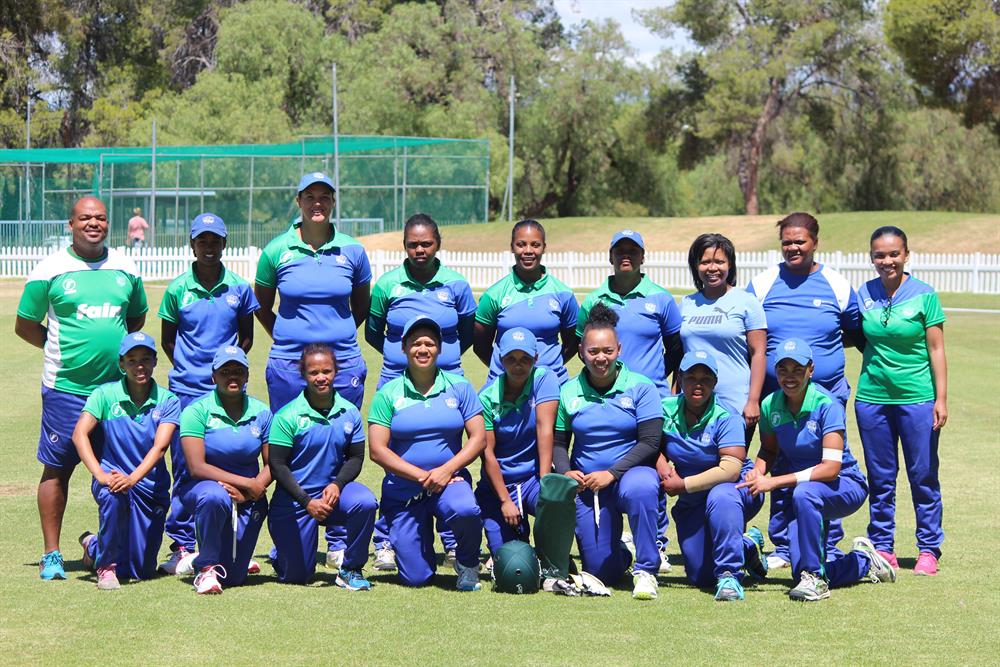 The SWD team members are, back, from left: Shaun Pretorius (coach), Chani Damons, Mochelle May, Monique Booysen, Micaela Andrews, Haroline Rhodes (capt), Katrisha Strydom (convenor of the selectors), Elize Arendse (medical assistant) and Michelle Weyers (team manager). Front: Candys Jansen, Mbali Ndukwana, Johanna Davids, Bianca Figeland, Jeneviwe Jantjies, Jané Winster, Julandi Saaymanand and Marnazelle Rabie.
'We bring you the latest Garden Route, Hessequa, Karoo news'