PROPERTY NEWS - After a long day, all we want is to come home to a sanctuary. One way to achieve that is to bring the outdoors inside. Mike Greeff, CEO of Greeff Christie's International Real Estate, says, "With the ever-growing focus on sustainability and the importance of living green, it's no surprise that there's an increased interest in making our homes reflect the outdoors''.
Whether you're looking for big and bold print or have an affinity for minimalism, there is a way to bring nature inside. Below, you will find a myriad of ways to turn your indoor space into an ode to an outdoor oasis and embrace all Mother Nature has to offer.
There is nothing like the serenity of a lush garden - and that space can be easily translated indoors. Create your own living wall by hanging up a variety of ceramic pots filled with your favourite plants and to instantly bring the greenery of the garden inside.
Tip: Purchase a slab of emerald green moss to create an instant accent wall.
For a space reminiscent of the outdoors, find textiles and accent pieces that mimic nature's colours and patterns. For example, use a wood slab coffee table as an accent piece or install a slate-stone countertop as a chic, yet refined way of embracing organic elements.
Use the colours below for your walls, curtains, bedding, and decor:
Greens - earth, grass and plants
Blues - water and the sky
Yellows - a sense of freshness, like the sun and fresh flowers
Neutral tones such as whites, tans and beiges - these shades make interiors feel natural and clean.
We can't always choose the layout of our homes, but we can pay more attention to areas that allow for some extra light. If you do not have a designated sun room, consider placing a comfortable chair or chaise in front of your most north-facing window to allow for optimal vitamin D.
Photo: www.pinterest.com
Another thing to consider is to replace heavy curtains with lighter fabrics to allow for maximum sunlight.
If you would like to bring the outdoors inside but you don't want to redo your entire home, start off with one room. Choosing the bathroom, for example, is an easy way to experiment with new trends without dealing with the cost and time of redoing a master bedroom or a living room.
You can place one or two pot plants on the bathtub rim, put up tropical print wallpaper or even hang art that reflects the blue ocean or tranquil forest.
Bring nature inside through the sense of smell. Nature-scented candles will not only take your mind to the wilderness but also make you feel calm and grounded.
Candles have a way of creating a relaxing atmosphere even when they are not lit. They have the power to put you at ease and breathing in their soothing essential oils and natural fragrances can instantly make your home feel like a sanctuary.
With our busy lives, and almost everything being chemical-based, it's essential that we take time to appreciate the beauty of nature. Since it's seldom that we get a chance to enjoy the outdoors, coming home to a nature-filled oasis can be very beneficial.
Having some of the outdoors inside is not only good for our well-being and psyche, but it adds that extra bit of je ne sais quoi to our homes.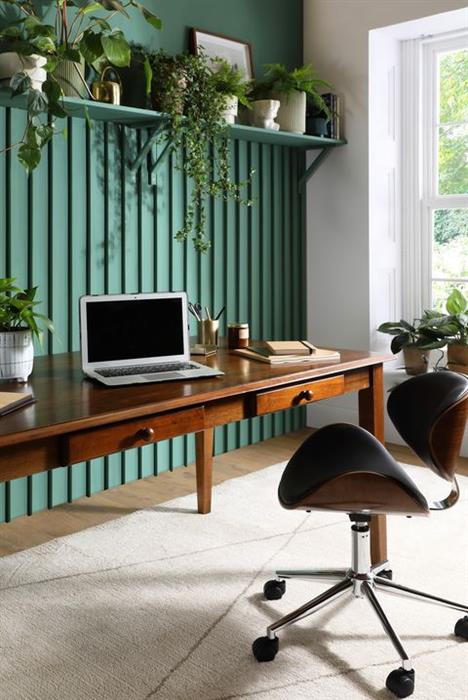 Photo: www.housebeautiful.com
'We bring you the latest Garden Route, Hessequa, Karoo news'