PROPERTY NEWS - There is a growing trend among busy young professionals to seek out smaller homes so that they can enjoy the advantages of living in upmarket areas without maintenance or security becoming too much of a burden
That's the opinion of Berry Everitt, CEO of the Chas Everitt International property group, who says there is currently excellent demand for well-priced smaller properties - especially among first-time buyers who are keen to move to established suburbs close to good schools and workplaces.
"In addition, there are many retirees who don't want to leave a familiar area, but would be delighted to downsize from a large family home to a smaller property that is easier to manage," he says.
"Consequently, we recommend that rather than make any expensive alterations, home sellers should focus on ensuring that the space they do have is well presented to potential buyers, both online and during viewings. This is what will really give their home the edge over others in the same price range."
And while the number-one way to make a small home look bigger and more appealing is to get rid of all forms of clutter, Everitt says, there are many other cost-effective strategies that owners can also employ.
Photo: www.realhomes.com
These include:
Painting walls and ceilings in light colours and hanging light curtains and blinds.
Removing unnecessary items of furniture and adding mirrors to give rooms more depth.
Using tall, narrow lamps and planters that take up less floor space and add an impression of height.
If possible, incorporating an outside entertainment area into the "living space" through the use of sliding doors.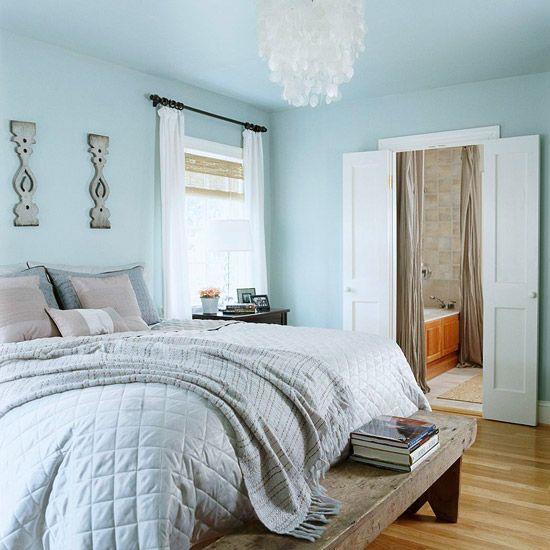 Photo: www.pinterest.com
'We bring you the latest Garden Route, Hessequa, Karoo news'