MOTORING NEWS - Five employees of Halfway Toyota George were awarded the prestigious Knight certificate, which goes to elite sales executives and management who perform at Toyota at the highest level.
The certificate of recognition acknowledges workers who give outstanding work in their specific field.
To be nominated for this award, an employee must exceed sales targets and customer experience targets and must also be involved in the community.
One has to qualify every year to be a Sales Knight or Sales Manager Knight in one's particular discipline.
The five employees are Marel Victor, Hampie Nieuwoudt, Ty Meiring, Sonja Witberg and John-Peter Sharp.
Sonja Witberg
Ty Meiring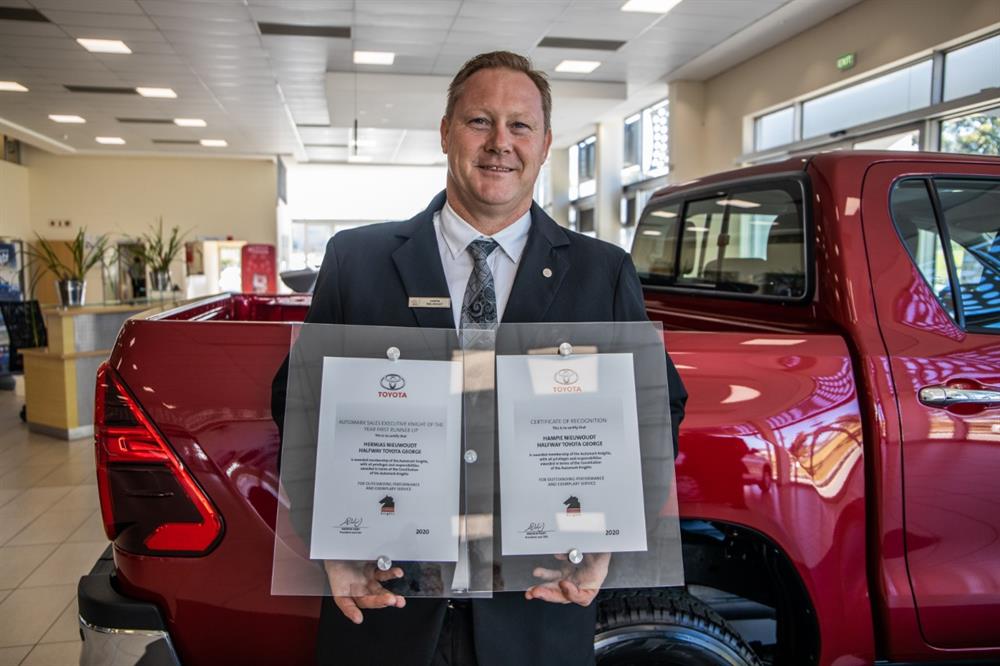 Hampie Nieuwoudt
John-Peter Sharp
Marel Victor
'We bring you the latest Garden Route, Hessequa, Karoo news'