MOTORING NEWS - The devastating coronavirus is having a global effect on businesses and production, as well as the buying behaviour of people - and the motor industry is no exception.
When the Covid-19 virus began in Wuhan, China, all their factories were shut down. Consequently, car sales dropped by 92% in the first half of February. The impact of this is felt worldwide as shortages affect the production of cars, distribution of parts, as well as import and export.
Sales in South Africa and the Southern Cape have already been heavily affected. Manufacturers have put the brakes on launch activities due to safety concerns.
Fortunately, it's not all doom and gloom, with many automotive businesses using innovative solutions to combat the drop in sales. Volkswagen, Nissan, and BMW are among those that have utilised online car shopping. They've been using tools such as virtual reality and live broadcasts to stimulate sales while the virus keeps potential buyers out of their showrooms.
Halfway Toyota and Lexus viewed from Knysna Road. According to sales manager Jacques du Plessis, they were still able to reach their target this month.
CarMag asked a few local dealers about the impact of the virus on sales:
• Ivo Vankeirsbilck, dealer principal at Maritime Motors George - previously known as Honda Auto George - said the foot traffic at the dealership is noticeably less. Less face-to-face communication means less business revenue. "This can impact us all severely and we can already feel the pinch."
• Peugeot Citroën George dealer principal, Hilton Cook, said that the immediate short-term effect is evident. Consumer activity is at an all-time low. "Buying a vehicle must be a physical experience and people are scared to go to any public places. I think the biggest effect will be in about two to three months. Consumers are careful to spend money in these difficult and uncertain times."
• Jacques du Plessis, sales manager at Halfway Lexus George, had not experienced any changes, and said their sales were on target.
• The new Volkswagen sales manager at Tavcor George, Christa Barnard, said they were experiencing less floor traffic at their showroom. "People don't want to visit dealerships. We also find that many approved finance applications are not taken up - customers don't want to make any financial commitments," she said. Tavcor George is waiting for Volkswagen South Africa to announce a shutdown time at the local VW Plant in Port Elizabeth, where Vivo and Polo are manufactured. The dealer is concerned about vehicle imports and the possibility of customs and harbours closing, as this will mean no stock availability. Another concern is that the licensing departments will close, and this will mean that they can't deliver sold vehicles.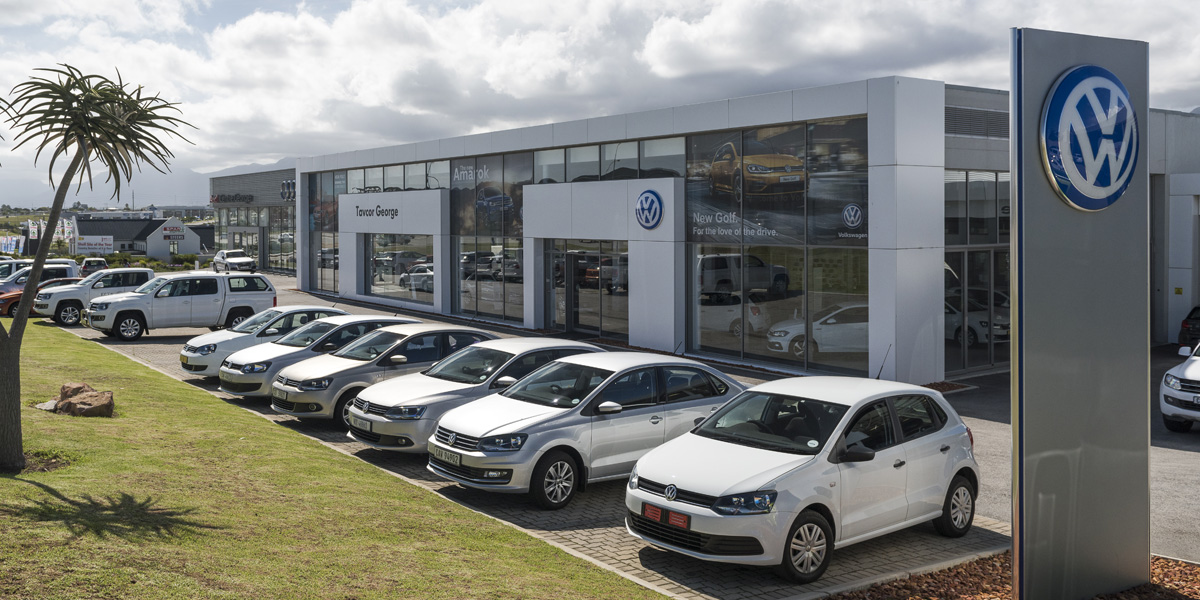 Volkswagen sales manager at Tavcor George, Christa Barnard, says many approved finance applications are not taken up as customers don't want to make financial commitments.
• Nick Niemann and Louis Botha, dealer principals of Batefin Auto, said being a business owner is tough, even in normal times. "With South Africa technically in a recession, it's a daily battle to make ends meet. Add this virus to the mix… and it goes from tough to nearly impossible. People are scared - quite rightly so. They switch to survival mode, stay at home and only spend their money on essentials like food. Buying a car is a luxury only reserved for the good times."
Nieman said the full ramifications of Covid-19 on the automotive industry will only be seen over time. "This is a developing story across every sphere of our lives. The effects of the virus will be much, much worse on the economy than on the health of our nation," he said.
"We at Batefin Auto will take every precaution at the garage to ensure our customers' safety and well-being and we would like to urge the public to come in, buy that car they want and support local businesses!! There have been difficult times in the past, but people are very adaptable and will find new, ingenious ways to overcome these times."