GEORGE NEWS - Various accidents occurred in and around George last weekend, leaving several people injured. No fatalities were reported. In one of the incidents a man sustained injuries when he was hit by a car along Nelson Mandela Boulevard in Thembalethu on Friday 2 June. He was attended to by Eden 911 and was taken to the George Hospital.
On Saturday morning, a truck overturned on the N2 near George Airport.
In the Outeniqua Pass Saturday evening a vehicle travelling from Oudtshoorn to George overturned.
One person sustained moderate injuries and was transported to George Hospital by ER24.
That same night a woman also sustained injuries after the car she was travelling in, was involved in an accident on the airport road.
Weekend operation
The traffic department conducted an operation over the weekend.
Donovan Saptoe, George traffic chief, said specific issues, such as drag racing and roadworthiness-related complaints, were addressed. Three drunken drivers were arrested, 40 summonses have been issued and a total of R28 000 in outstanding fines was recovered.
"We will regularly engage in sporadic law enforcement action to curb speeding and related matters," said Saptoe.
A man was injured when he was hit by a car in Thembalethu. Photo: Zolani Sinxo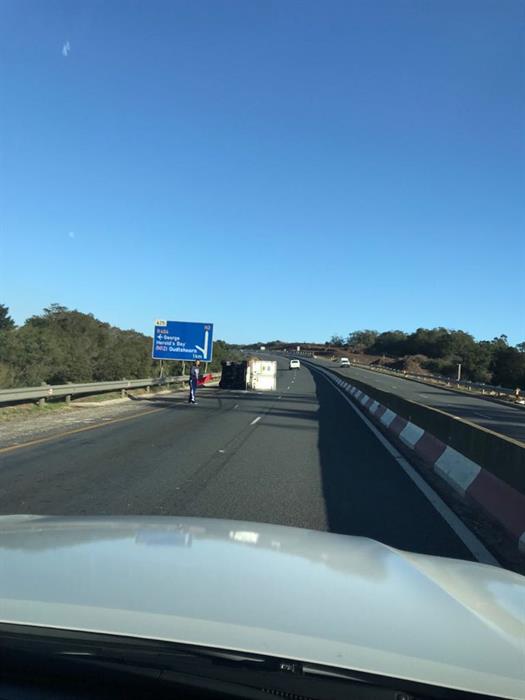 A truck overturned along the N2 road near George Airport on Saturday morning.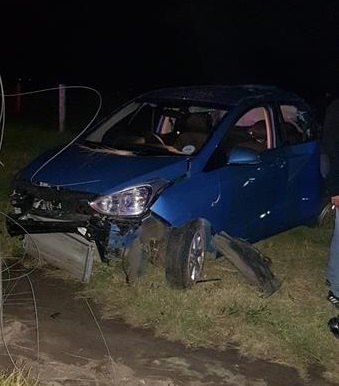 A woman was injured in an accident on the airport road Saturday night.
The George traffic department operation follows two weeks after the Western Cape Provincial Traffic Department held its
own operation in George called "Thatha Zonke".
The operation was held in response to illegal public transport operations and lawlessness by minibus taxi operators within the George area, which resulted from last month's national bus strike.
'We bring you the latest George, Garden Route news'