GEORGE NUUS - Na byna 'n maand se gesoek is daar steeds geen teken van die vermiste Stoffel Claassen (24) van Rosemoor nie. Claassen, wat geestelik gestremd is, is laas op Dinsdag 27 Maart in Rosemoor gesien toe hy saam met sy oom, Flip Claassen, gaan water haal het.
Hulle het albei daarna verdwyn tot Flip op Vrydag 30 Maart by die George-hospitaal, met krapmerke aan sy bene, opgespoor is.
Tot dusver kon daar nog nie vasgestel word hoe hy daar beland het nie.
Volgens Stoffel se ma, Anna, was Flip baie deurmekaar en maak hy asof hy mal is wanneer die polisie hom oor Stoffel ondervra. "Hy was baie deurmekaar toe ons hom in die hospitaal gaan sien het. Ek het hom gevra waar my kind is en al wat hy gesê het was iets oor 'n treinspoor by Heroldsbaai," vertel Anna.
'n Soekgeselskap is Sondag 8 April saam met die familie na Heroldsbaai ontplooi. Daar het Anna 'n skoen, wat volgens haar aan Flip behoort het, opgetel, maar daar was geen teken van Stoffel nie. Volgens Pieter Nel van Lions Alert, het hulle verlede naweek weer 'n soekgeselskap uitgestuur, maar daar is steeds geen goeie nuus nie.
Stoffel het 'n rooi T-hemp, grys en oranje kortbroek, 'n swart pet en sandale aangehad. Enigiemand wat hom dalk gesien het, of weet waar hy is, word gevra om Conville-polisiestasie by 044 803 3300 te skakel.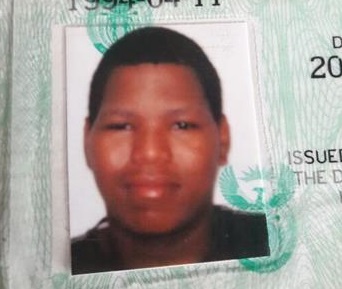 Die 24-jarige, verstandelike gestremde Stoffel Claassen word al byna 'n maand vermis. Foto: Kristy Kolberg
Ander vermistes:
Chevon Desmonique Adams
Die polisie is steeds op soek na Chevon Desmonique Adams (24) van Tarentaalstraat in Pacaltsdorp. Sy was Saterdag 7 April by die Rio-taverne in Liwanistraat in Thembalethu saam met haar ma toe sy omstreeks 20:00 saam met vriende daar weg is. Adams is laas gesien saam met 'n onbekende man in 'n maroen Isuzu-bakkie met 'n CBS-registrasienommer.
Sy het blou 'n denim, 'n grys T-hemp en 'n grys top aangehad ten tye van haar verdwyning. Enigeen met inligting kan adjudant offisier Franklyn Goliath by die Thembalethu-speurders by 044 802 8934 of 071 689 8370 skakel.
Kayla Solomons (22) het na bewering vermis geraak op Dinsdag 17 April na sy per ambulans na George-hospitaal geneem is.
Kayla Solomons
Die 22-jarige Kayla Solomons van Touwsranten is Donderdag 19 April as vermis aangemeld. Solomons is na bewering Dinsdag 17 April per ambulans na die George-hospitaal geneem, maar toe haar gesin haar Woensdagaand wou besoek was sy nêrens te vind nie.
Volgens die woordvoerder van gesondheid in Eden, Nadia Ferreira, is Solomons nie daardie betrokke dag by die hospitaal opgeneem nie.
Enigeen met inligting oor haar kan Lionel Manuel by 078 518 3161 skakel.
Marie Ostbo
'n Week van fynkam het slegs van die Noorweegse student, Marie Ostbo (21), se besittings opgelewer. Daar is steeds geen teken van haar nie.
Ostbo het verlede Dinsdag 17 April verdwyn terwyl sy saam met 'n buitelandse studente-toergroep in Sedgefield vertoef het. Sy het volgens die polisie omstreeks 18:00 op die strand gaan stap. Haar selfoon, hoed en skoene is op die strand gevind.
Lees vorige artikels hier:
'Ons bring jou die nuutste George, Tuinroete nuus'