Gallery Video
GEORGE NEWS & VIDEO - Pangas, slashers, pocket knives, scissors and toy guns were just some of the weapons that were confiscated by members of the Thembalethu Neighbourhood Watch in the last five months.
Eden Cluster Commander, Maj-Gen Oswald Reddy, lauded their work and the relationship between the local police and neighbourhood watch in the area when he was presented with numerous hand-made and dangerous weapons
While thanking the Thembalethu police and the neighbourhood watch for their hard work, he said that dangerous and self-made weapons are the number one choice in terms of contact crimes.
"Dangerous and self-made weapons are the number one choice for offenders of contact crimes. Whether it's murder, attempted murder, assault to cause grievous bodily harm or even robberies, these weapons are used," said Reddy.
The confiscated weapons will soon be destroyed.
Photo gallery: Dangerous weapons seized in Thembalethu
Reddy encouraged community members from across George to become part of the solution in the fight against crime.
"I want to encourage all communities to get involved. Register with the department of community safety and become an accredited neighbourhood watch. We are currently recruiting reservists. We also have the Community in Blue. So there's three options available for the community to engage with us and ensure that our neighbourhoods become safe and secure," he said.
Watch a video below:
Anyone between the ages of 25 and 50 who wants to become a reservist can apply until 28 February.
Successful applicants will be trained by the police and perform services with operational members.
For more information phone 044 803 4744.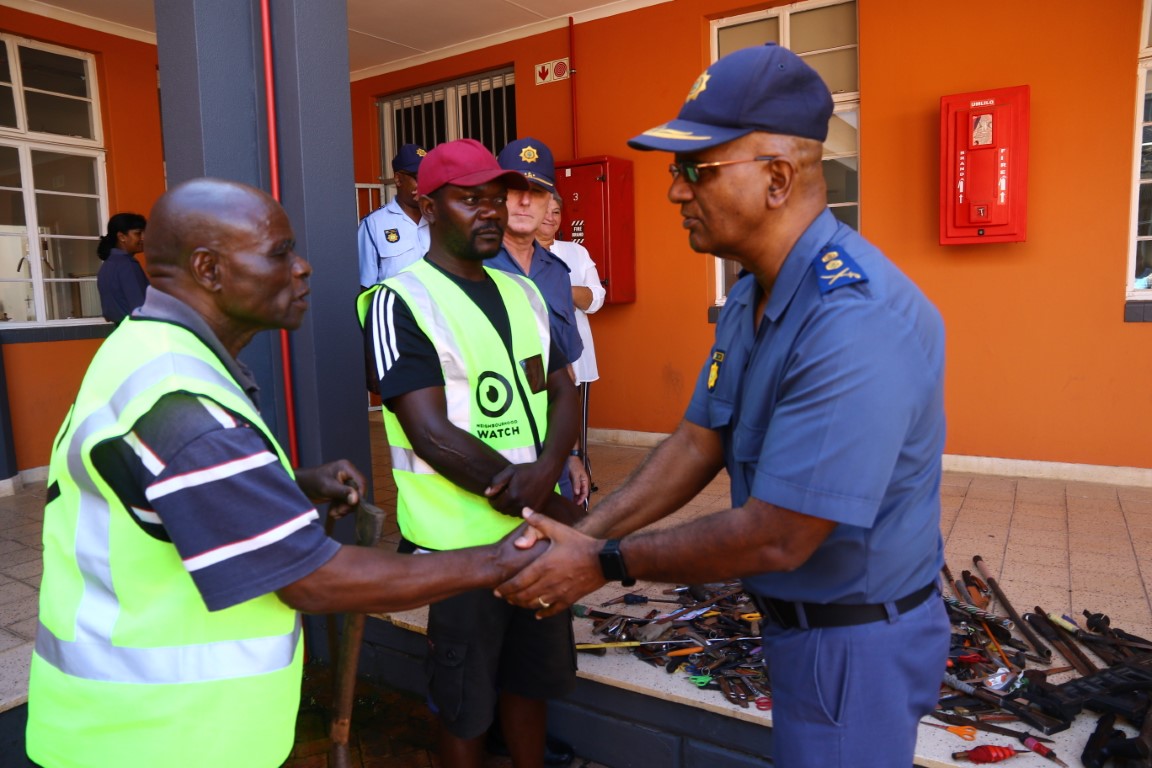 Photos: Kristy Kolberg
'We bring you the latest George, Garden Route news'