Video
GEORGE NEWS & VIDEO - "The man who supposedly had an affair with Winnie" is how local Paul Erasmus (62) refers to himself as he relates how he, an ex-apartheid security branch operative, was ostracised by sections of the George community after he spoke up for Winnie Madikizela Mandela in the 1990s.
He says he has been branded a traitor, an undercover ANC spy and a closet communist by right-wingers and even the church.
Last week, in the wake of Winnie's death, Erasmus, who worked for Stratcom, a former apartheid police unit tasked with spreading misinformation, again made headlines when he claimed that the entire Mandela United Football Club (MUFC) were police informers.
The MUFC was a group of youngsters in Soweto known as "Winnie's boys" and reputedly inflicted a reign of terror in the township on her orders.
Erasmus, who has a farm just outside Blanco and has lived in the area since 1991, has always maintained that no proof ever existed that Winnie had anything to do with the notorious murder of MUFC member Stompie Seipei (14) in 1989.
He says to the best of his knowledge all evidence against her in this regard was fabricated.
He claims that Winnie's aide-de-camp, Xoliswa Falati, who died in 2009 and accused Winnie of involvement in Seipei's murder during their trial and at the Truth and Reconciliation (TRC) hearings, was also a police informer.
Just friends
Falati was the person who made Erasmus's life hell when she told the TRC in November 1997 that Erasmus and Winnie had had a sexual relationship and that she had seen him entering Winnie's room late at night.
In an interview with the George Herald last Friday, Erasmus again emphatically denied ever having had sexual relations with Winnie.
"Falati was lying about us and about Winnie's role in Stompie's murder. Jerry Richardson [MUFC coach who was convicted for Seipei's murder] admitted that he murdered Stompie. I am telling you now that Stompie was killed because he knew that Jerry was a police informer just like him."
Erasmus says his relationship with Winnie was one of friendship based on forgiveness. "I loved her as a human being. Winnie told me we were both victims of apartheid. At a birthday party in 1999 for one of her grandchildren at her home in Orlando West, she even gave her wedding ring from the old man (Nelson Mandela) to my daughter Candice as a gesture of reconciliation."
Watch a video below:
Smear campaign
Erasmus asked the George Herald to stress that he is distancing himself from the documentary by French film-maker, Pascal Lamche, titled 'Winnie' which was aired on eNCA. In it his former boss at Stratcom, Vic McPherson, makes several rousing claims and Erasmus says he is often confused with McPherson, something he wants to avoid at all costs.
The documentary claims that the Mother of the Nation was "betrayed" by Nelson Mandela and the ANC and was "let down" by Archbishop Desmond Tutu. Erasmus says this is a bit harsh.
"Stratcom very possibly played a role in the break-up of the Mandelas' marriage. If anybody is to blame it should be the apartheid government and our smear campaign. If Winnie had a glass of wine, we would spread the word that she was blind drunk and even that she was promiscuous.
"With her matches and tyres slogans and green camouflage uniform, she was a propagandist's dream. She was a human being, not an angel, but we painted a very dark picture of her."
Former Stratcom operative, Georgian farmer, artist and fundraiser Paul Erasmus and his son Dylan. Photo: Wessel van Heerden
'What a waste'
In 1991 Erasmus left Stratcom and moved to Mossel Bay where he continued to spy and monitor anti-apartheid activists, but says at the time he just could not take the rot any more.
"The stress was too much and I eventually ended up in the Pink Palace [Neuro Clinic in George]. When Chappie Klopper*, went into hiding in Europe fearing for his life, I, my kids and my wife were put in a witness protection programme in the UK. Never, ever do I want to go through hell like that again. I joined the police in 1975 and the security branch in '77 wanting to protect my country.
"I needed to be part of this fight against the evil of communism and wanted to protect Christianity with every fibre in my body. Since then, so many so-called Christians have judged me because I have exposed some of the evils of apartheid and stood up for Winnie.
"If I could live my life again, I would have shaken off the dust of the apartheid system when I was young and gotten out of here. What a waste."
Erasmus let the Stratcom cat out of the bag in evidence before the Goldstone Commission in '94, during the TRC hearings that followed and in many newspaper reports since. He says the documentary proof in his possession safeguarded him from being killed.
* Klopper was a policeman who provided the Goldstone Commission with information regarding the so-called third force link between the police, Inkatha and township violence.
See newspaper clippings below.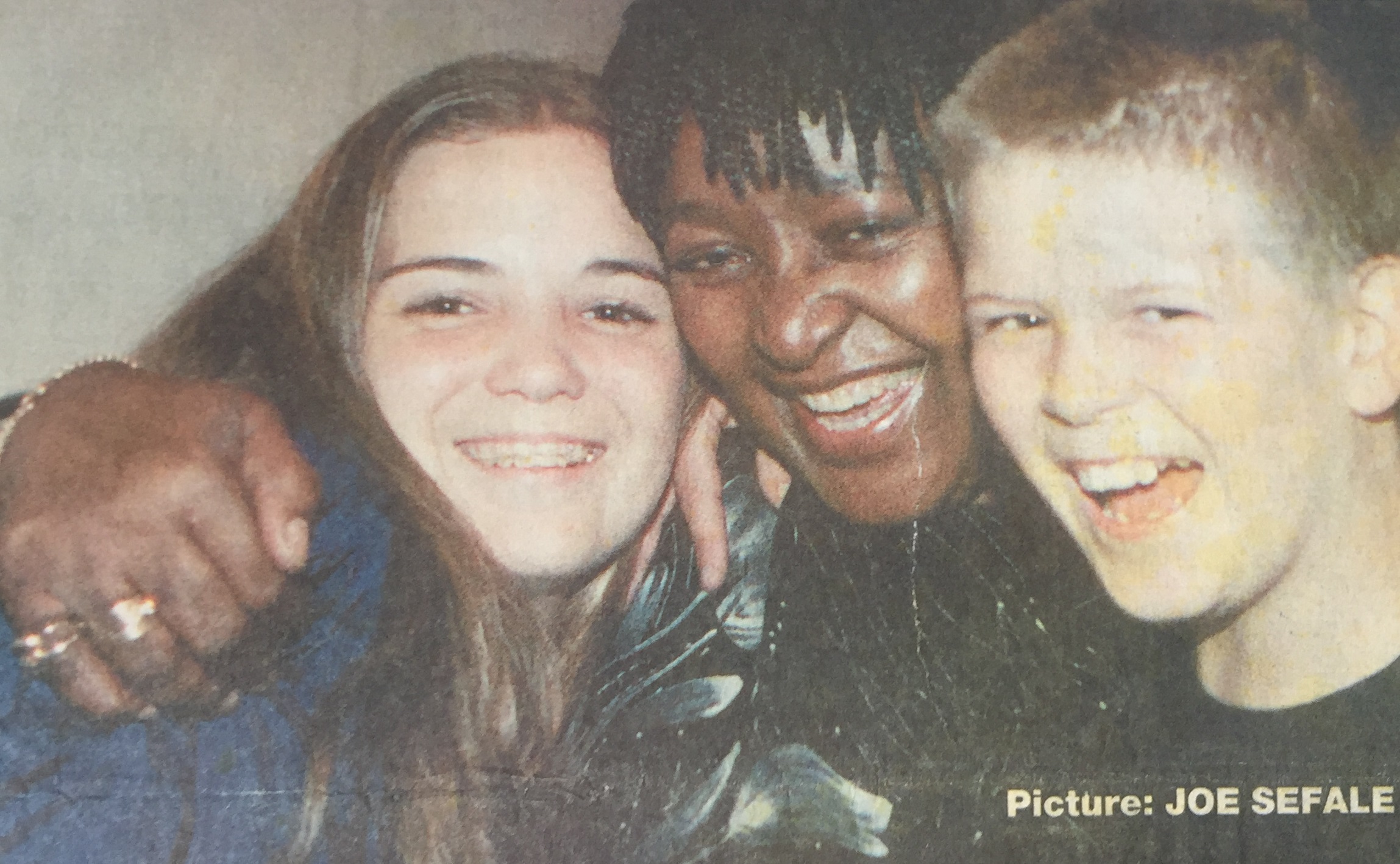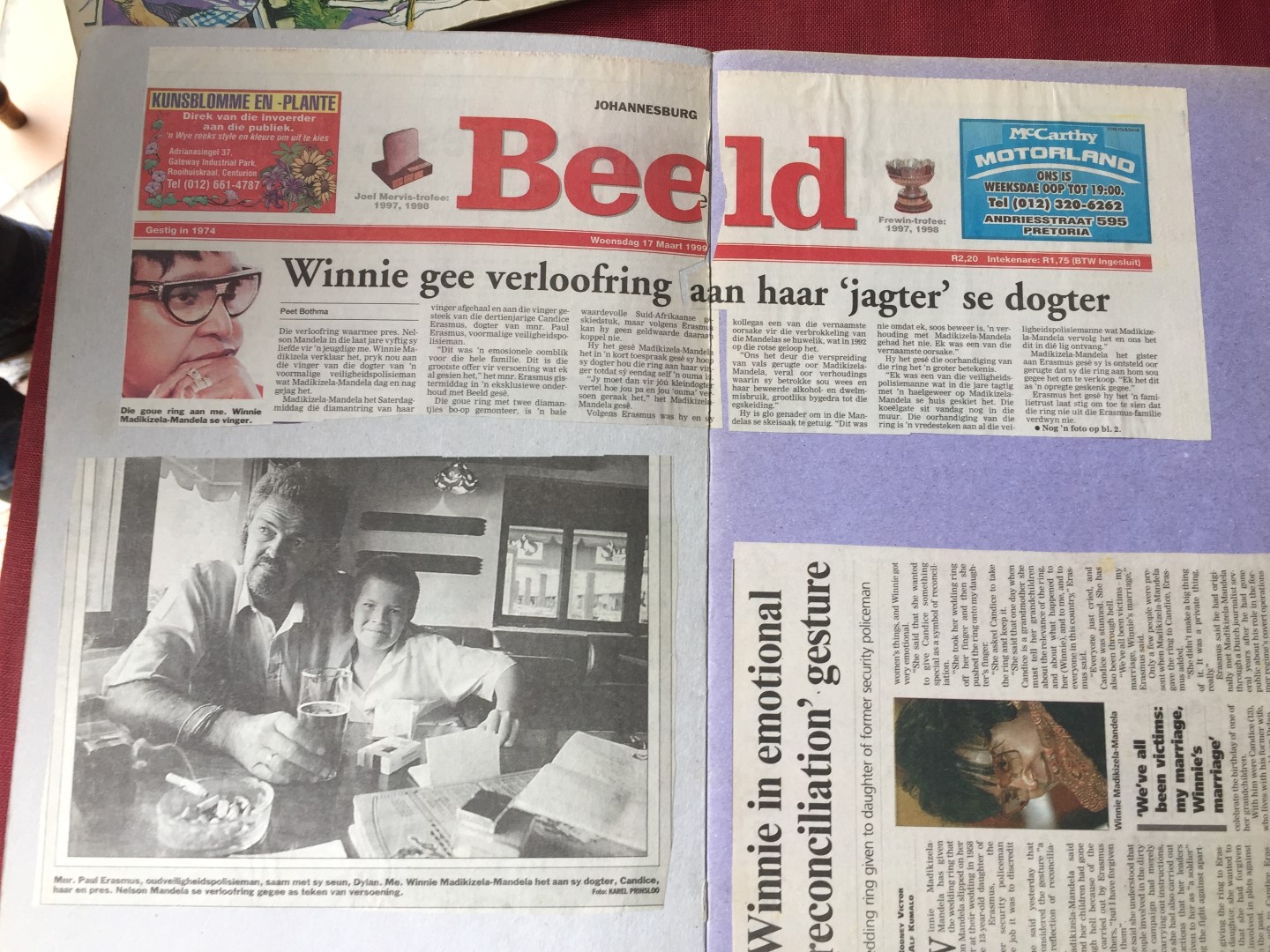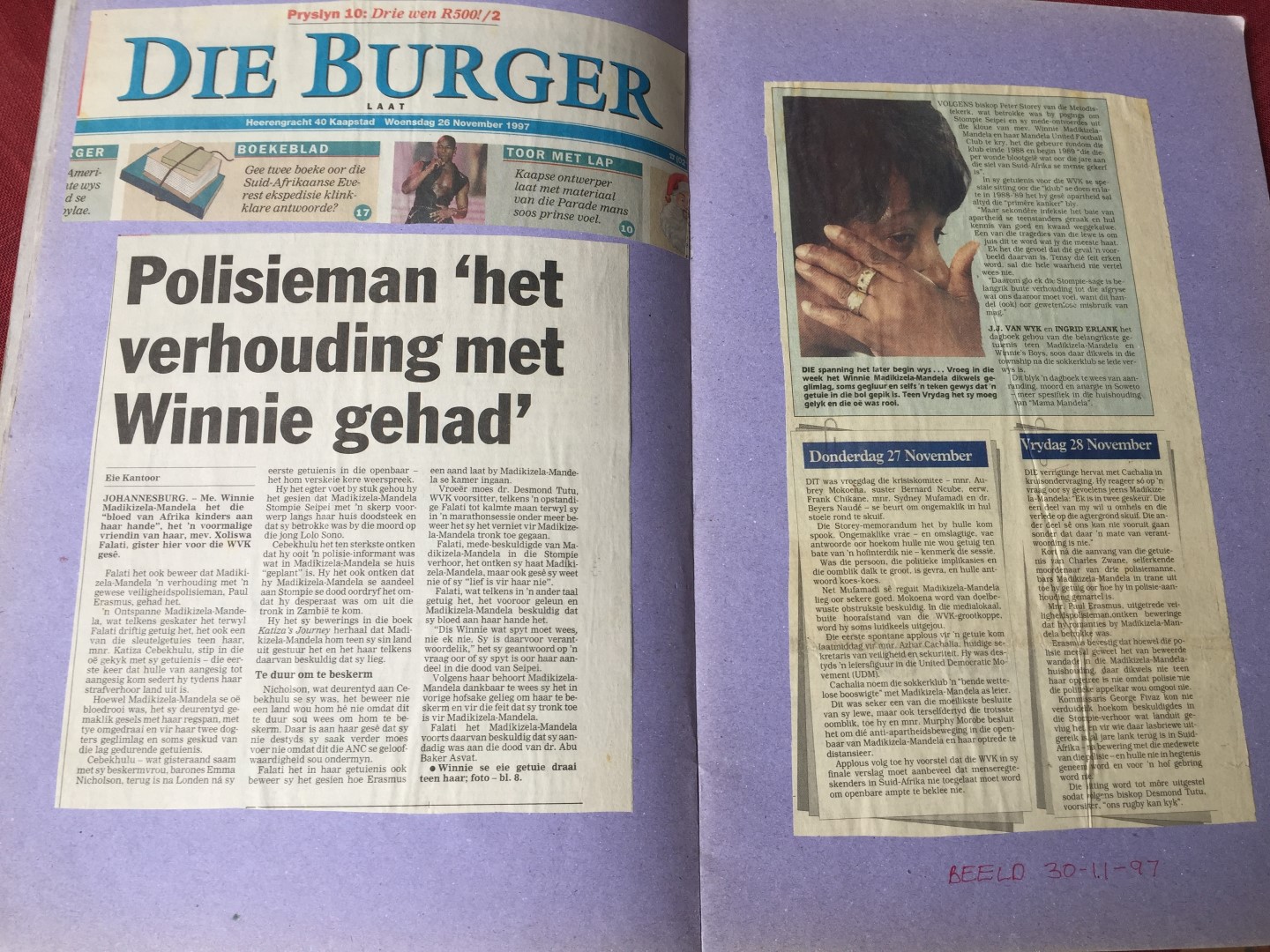 Watch the full-length video below:
'We bring you the latest George, Garden Route news'