GEORGE NEWS - Seven Passes Initiative in Touwsranten has started a feeding project during January in response to the dire circumstances of people in this community in the present economic climate.
"So many people are struggling and are hungry, so we have decided to provide food again for the whole community," says Wilmi Dippenaar, Seven Passes director.
They started a feeding project in January. On the first day, they handed out food to 144 people, mostly children. This has increased to 258.
"The food is not enough and we will hopefully be able to provide 400 meals a week. We make and distribute food three times per week and that adds up to 1 200 meals per week.
"Last year when lockdown was announced so many donors contributed towards our food provision initiative and we are asking for support again."
Anyone who is able to help, may phone Dippenaar on 044 850 1267 during office hours.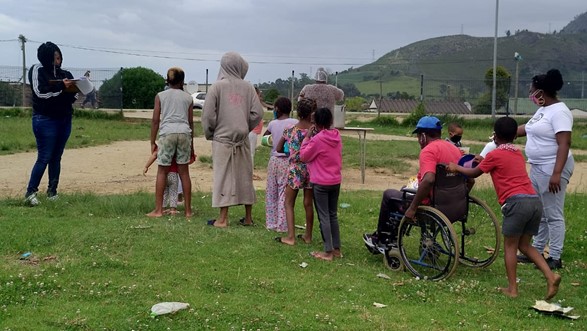 People from Touwsranten queuing for a meal.
'We bring you the latest George, Garden Route news'