GEORGE NEWS - "It's lockdown, what am I supposed to do?"
These were the words of a dog owner from Maraiskamp after SPCA inspector, Andrea Auerbach, told him that his dog, Dino, was in a shocking condition.
"We received a call about an injured dog in Maraiskamp Wednesday afternoon (20 May)," said Auerbach.
"When I got to the house I saw Dino walking around in the yard. I enquired about the state of the dog and the owner simply blamed it on lockdown."
According to Auerbach, there were two vehicles parked on the property, which is about 2km away from the PDSA and 6km from the SPCA.
"He had no excuse. This kind of neglect and abuse doesn't happen overnight. It's evident that this dog has been suffering for months," she said.
Dino was signed off to the SPCA by his owner and Auerbach took him straight to their clinic for medical treatment.
"He has a severe case of sarcoptic mange and is terribly skinny. He has a very long road to recovery ahead of him."
Dino is currently on a prescription diet and has to be bathed with special shampoo. He has been dewormed and is undergoing constant treatment for his mange.
Anyone who is willing to make a contribution towards Dino's treatment and food is asked to contact the SPCA on 044 878 1990. Any contributions will be much appreciated.
Dino safely at the SPCA.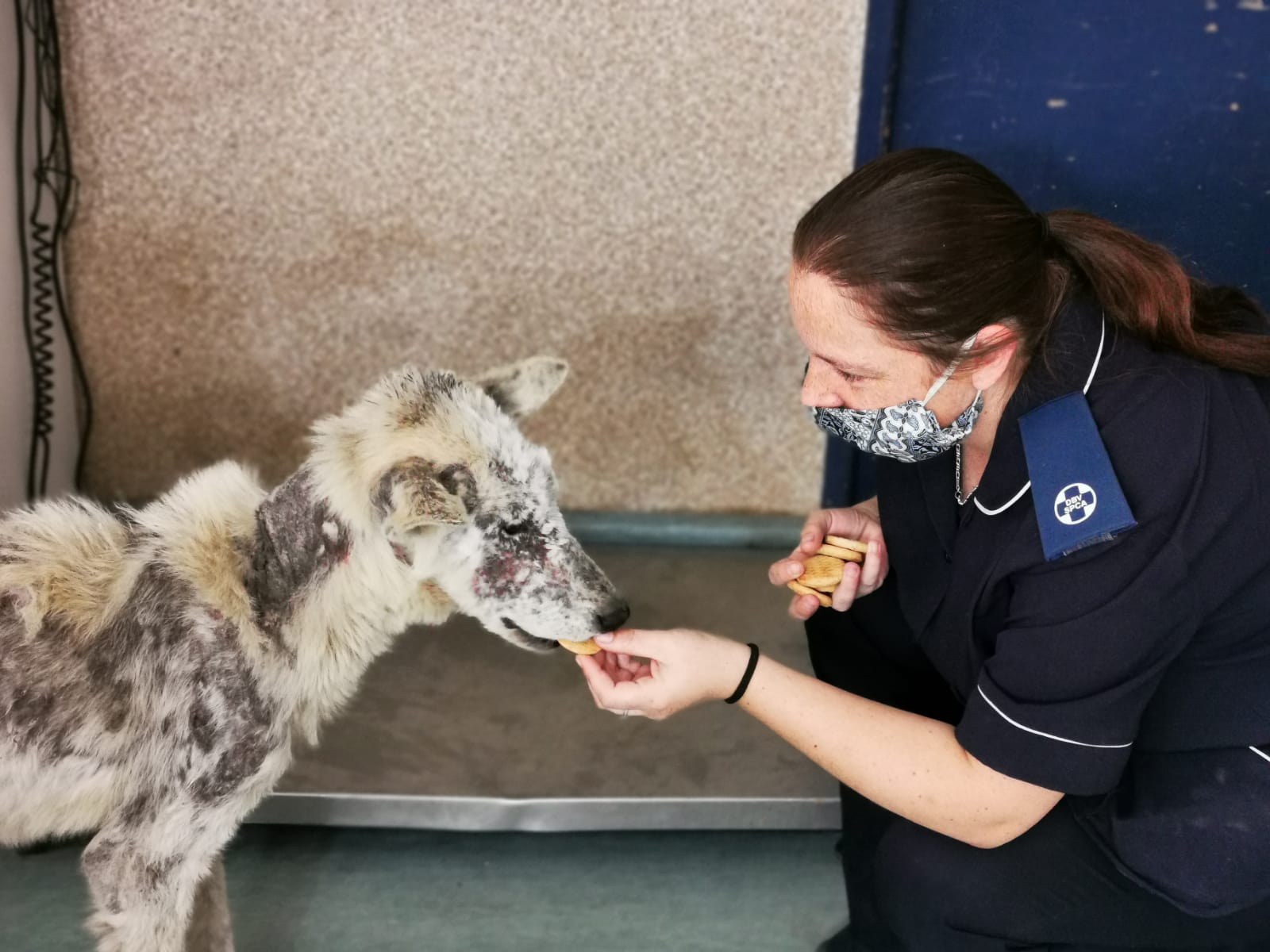 Theatre assistant Alta Koekemoer wasted no time to give Dino a treat.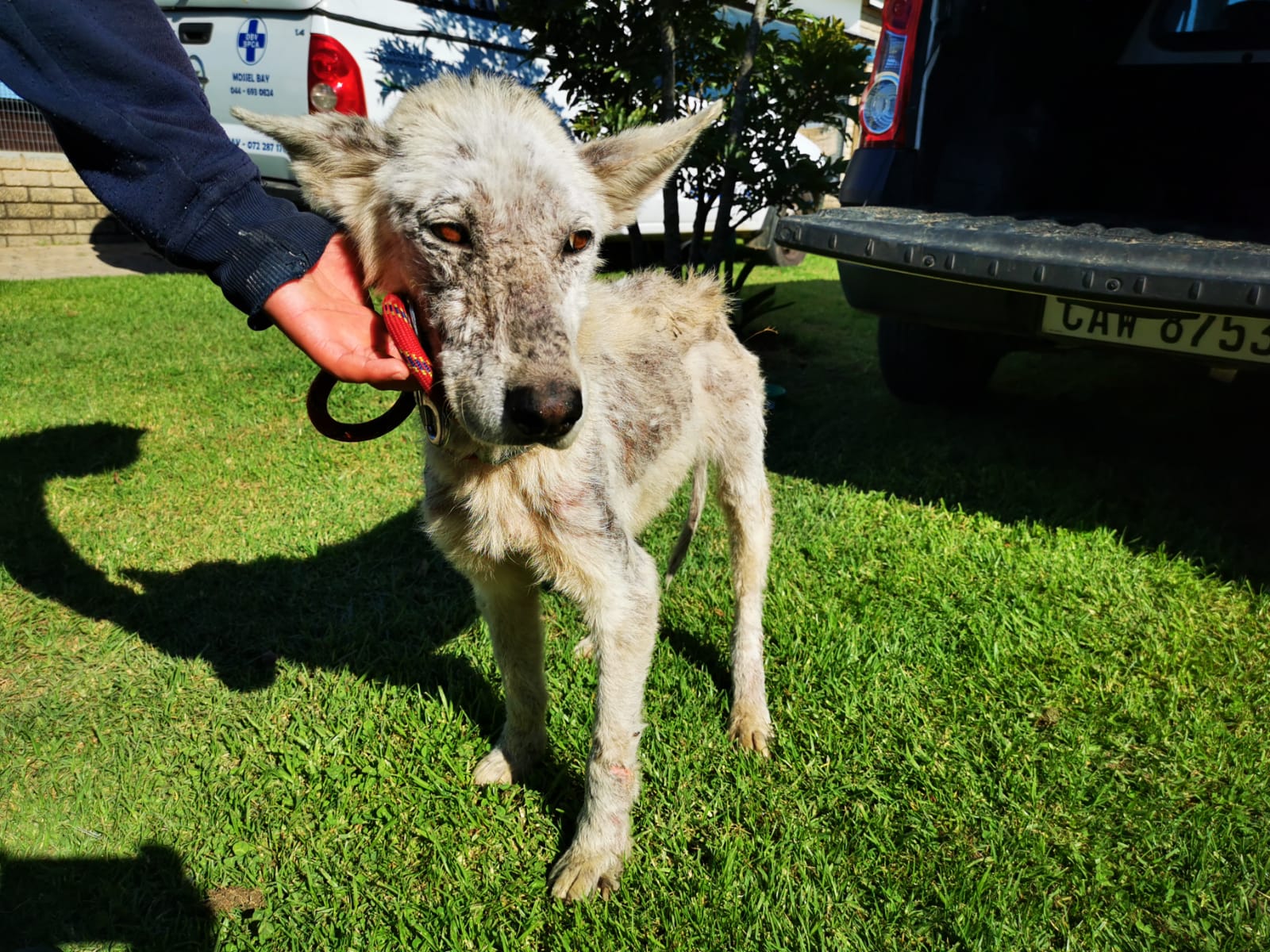 A very frightened Dino arrived at the SPCA after he was rescued from certain death in Maraiskamp.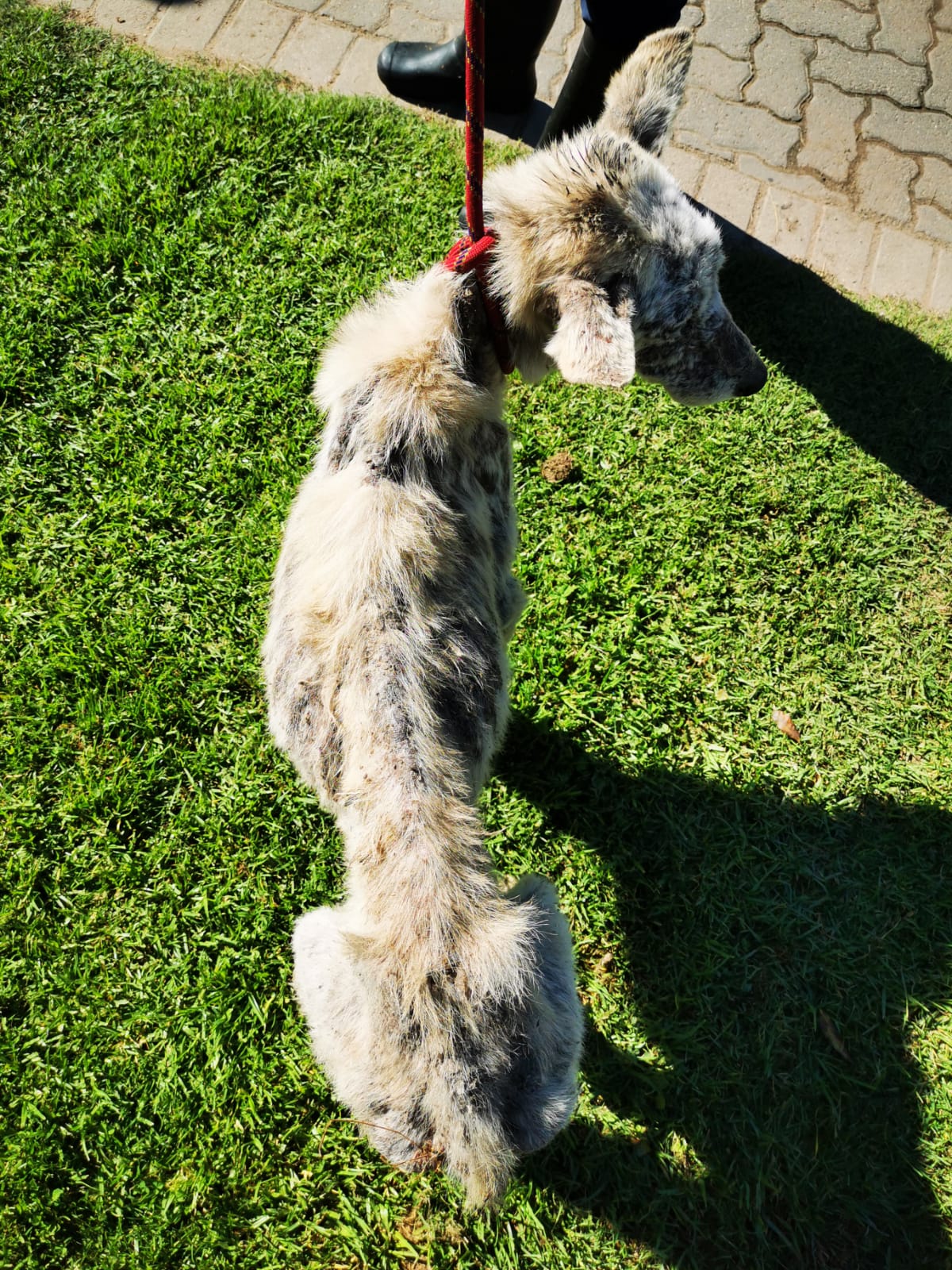 A very skinny Dino needs your help to become the beautiful dog he is supposed to be.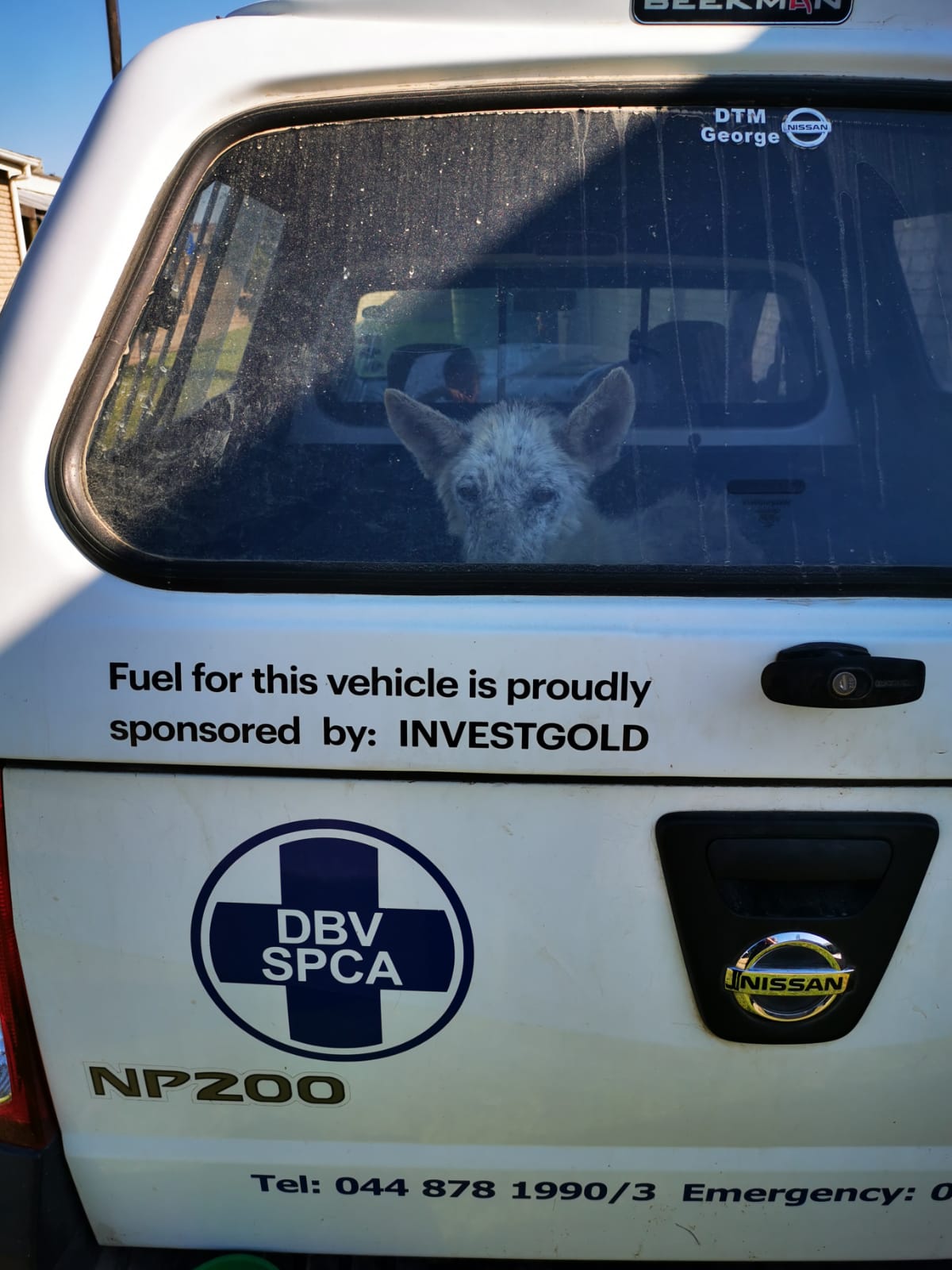 Dino on his way to a better life.
'We bring you the latest George, Garden Route news'