Gallery
GEORGE NEWS - Saving the Kat River Bridge Project is an initiative and partnership between the Ward 18 Committee of which Cllr Donovan Gultig is the Ward Councillor and other organisations to restore the bridge that is in a dilapidated state and includes the cycling trail that extends from there to the Garden Route Dam.
The Kat River Bridge is the shortest way from the Eden area to reach the Garden Route Dam area.
The other stakeholders are HillBillies Mountain Bike Club, residents of the suburbs of Eden and towing companies of George, Eden Steel and Transistor Electronics store. Cllr Gultig said they have started on Friday, 30 October with the first phase of the repair work.
Photo gallery: Kat River Bridge repairs project
According to Gultig, they have welded sections of the bridge that were loose, and put in some added reinforcement, a full day's work. He said the bridge is considerably more secure now.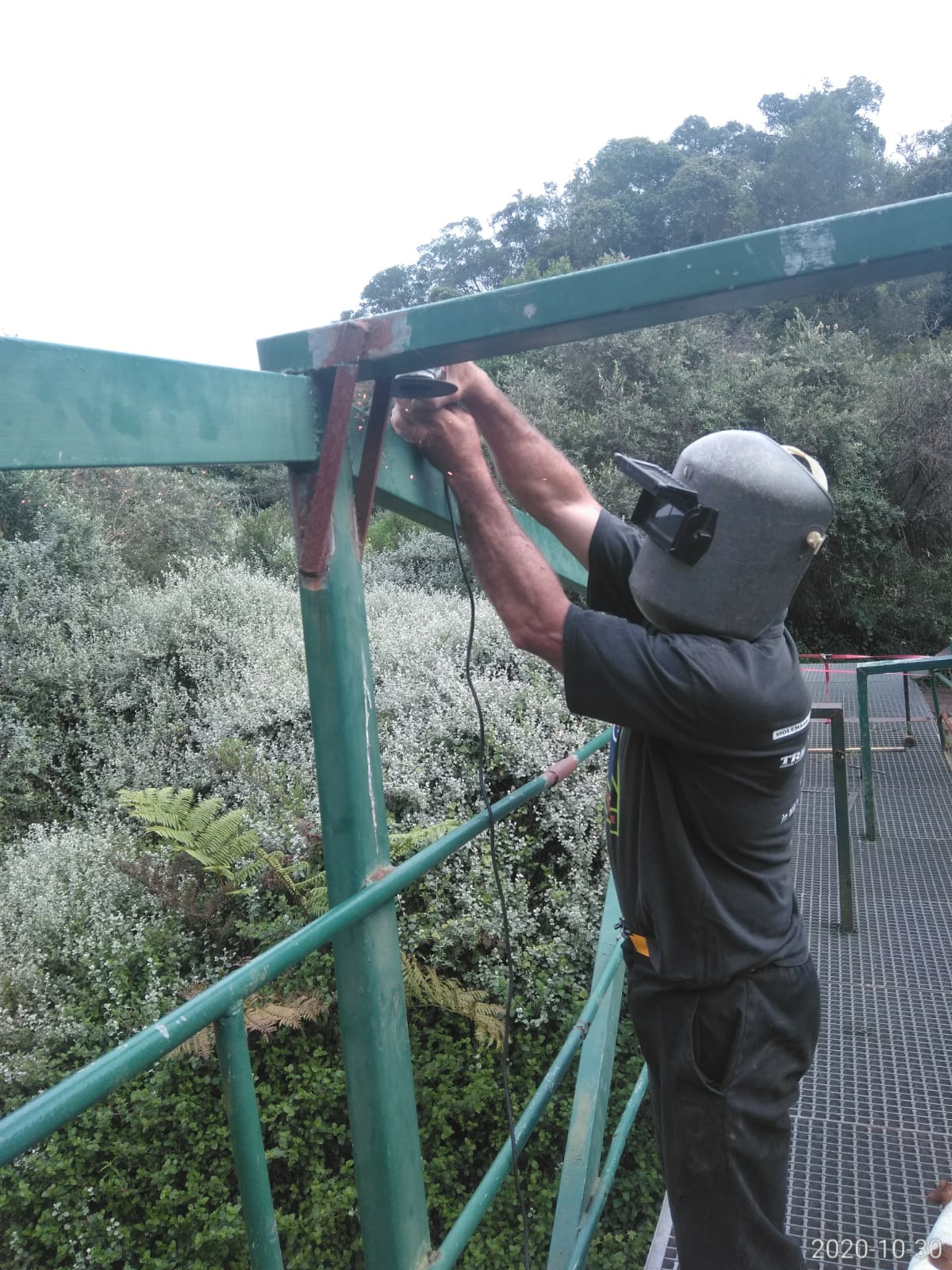 Busy working on the bridge.
Gultig said the rest of the phases will include attaching and adding more support to the bridge and to paint the bridge with anti-rust paint. He said the aim is not only to restore the bridge but to make it a better one.
Gultig said once the bridge project has been completed, the Hillbillies club will be assisted to repair their cycling, jogging and walking trail. The raised water of the Garden Route Dam has submerged the lower sections of the trails.
If any person would like to help with the Save the Kat River Bridge Project, feel free to contact Cllr Gultig on dgultig@geoge.gov.za or phone 079 523 5162.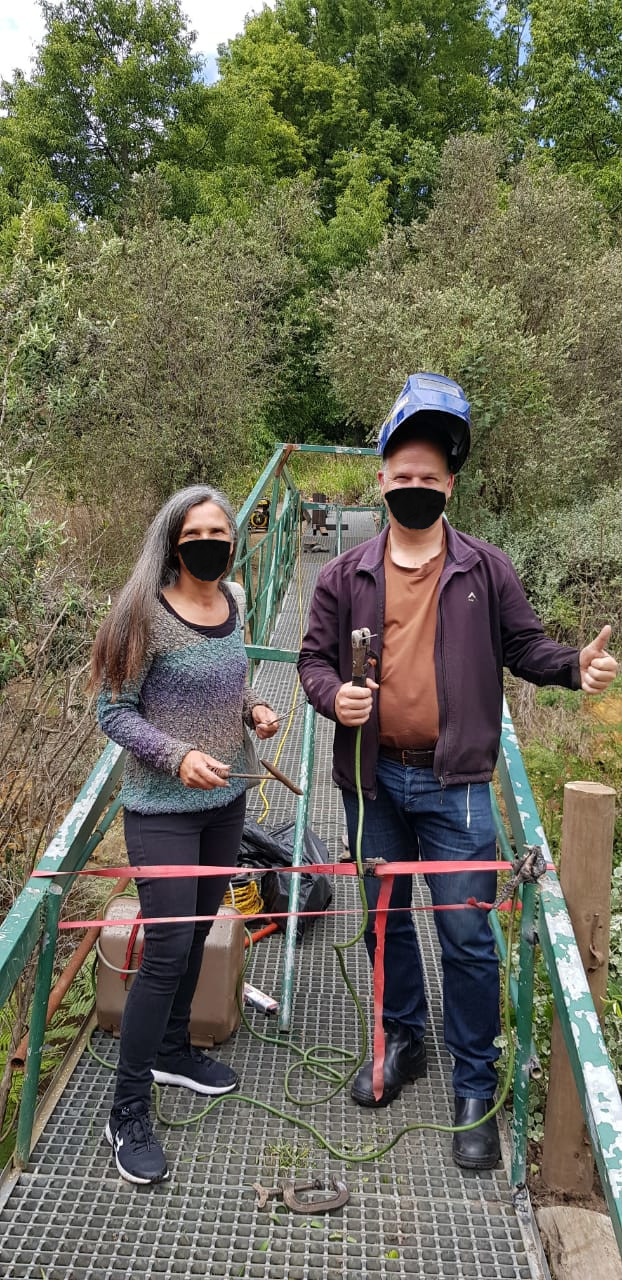 Cllr. D Gultig and Ward Commitee member A. Joubert.
After work had been done on the bridge.
'We bring you the latest George, Garden Route news'