GEORGE NEWS - Ongoing vandalism at Gwaiing beach has become extremely costly with ablution facilities seriously damaged and the lifeguard lookout tower burnt down over the past weeks.
The ablution facilities at the beach that were vandalised on the night of 29 March will cost George Municipality around R30 000 to repair.
Two weeks before, the lifeguard tower was destroyed in a fire and a replacement tower will cost an estimated R150 000. The ablution facility's toilets, windows and pipes were all damaged or broken.
The Directorate of Community Services was able to restore the ablution facility to a usable standard before the past Easter weekend. However, during the Easter Weekend a door at the campsite was again vandalised.
George Municipality has laid criminal charges with the police.
The ablution facility at Gwaiing beach suffered damages close to R30 000 due to vandalism.
Contact George Municipality with any information about vandalism against municipal property or assets on 044 801 9111 or 044 801 6300. When reporting vandalism, it is a good idea to make use of the four Ws - stick to the factual details and tell them Where it happened, What happened, When it happened and Who did it?
Help George Municipality to keep George safe.
Photo of the vandalised ablution facility at Gwaing beach.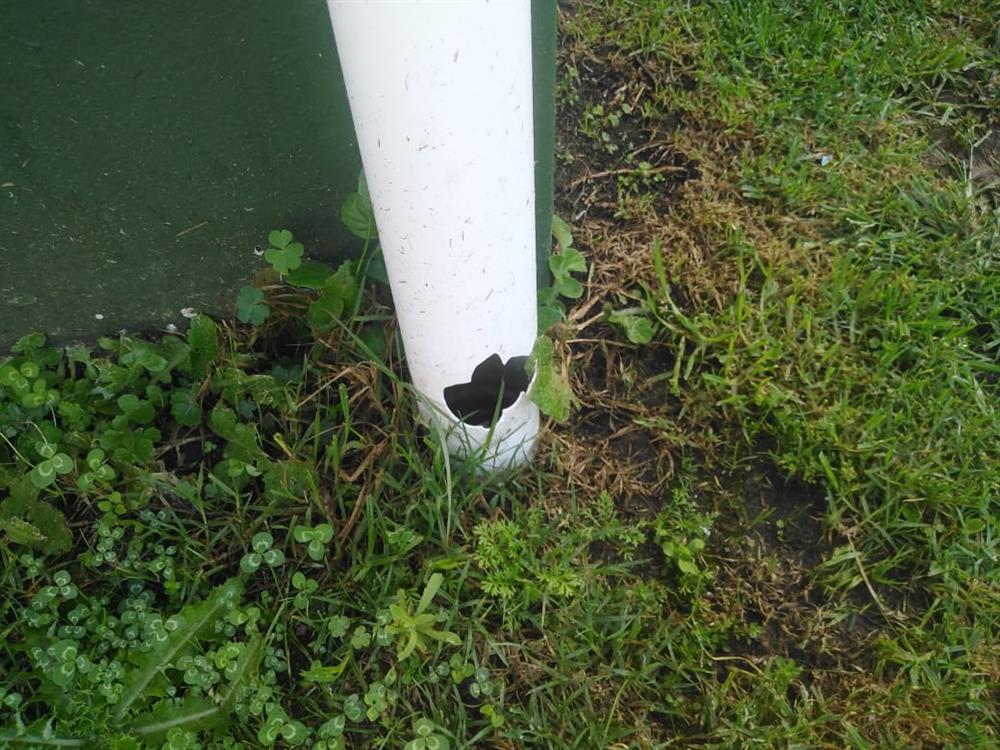 Photos: Supplied
'We bring you the latest George, Garden Route news'