GEORGE NEWS - In a recent Outeniqua Wheelchair Challenge (OCC) survey conducted via Survey Monkey by the George Business Chamber, 38 businesses indicated their willingness to support the OCC financially, or in kind, and 37 said they are willing to get actively involve or serve on the organising committee.
This year's OCC, the 17th since its inception in 2002, takes place in host and founder city George on Saturday 14 September, but sponsorships and donations are needed to make this a reality.
George Municipality announced earlier this year that the event was cancelled after ACSA George withdrew its sponsorship.
Shocked Georgians rallied together to save the popular race and it was agreed that the event would be moved to September and again organised by the Disabled Road Race Foundation.
This event still has two main objectives: to assist South Africa's athletes in identifying their talent and to compete against international athletes, as well as creating an opportunity for ordinary persons with physical disabilities to build their self-esteem and restore belief in their own abilities.
Chamber CEO Ingrid Cronje has now asked businesses who took part in the survey to come forward as they are unable to ascertain from the survey which businesses are those willing to assist. "We would like to make an urgent appeal to businesses to come forward. Your contributions in whatever form is highly valued!"
She says there is a financial shortfall of at least R150 000 to make the event happen.
"Put in simple terms, only 30 businesses need to give R5 000 each in order to overcome the financial challenge. Please find it in your hearts to support this very important event," Cronje pleads in an e-mail to chamber members.
"Please would you also kindly forward this appeal for support to your centres of influence who also may wish to support this amazing initiative. Spread the word!"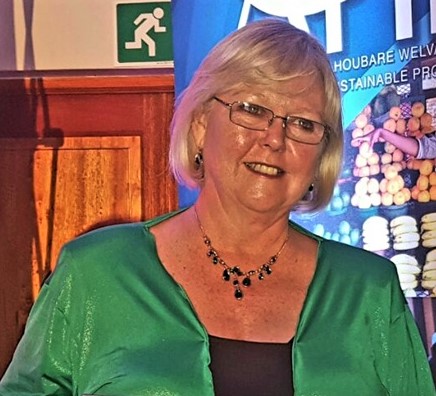 George Business Chamber CEO Ingrid Cronje
'We bring you the latest George, Garden route news'