Gallery
GEORGE NEWS - The George Municipality Protection Services Department has been consistent in keeping up its excellent work during the Covid-19 lockdown operations, going the extra mile to keep people safe, assisting with cleaning, and enforcing the law.
Fire and Disaster Management, Traffic, Law Enforcement, Anti-Land Invasion and Go George each plays a crucial role as a unit in the bigger picture.
Although the municipality still forms part of the Garden Route Multi-agency Coordinating Committee (formerly the Garden Route District Municipality Joint Operations Centre), it has now also established its own municipal joint operations centre (JOC) to coordinate municipal operations.
"We thank all of these officials for their dedication and commitment to their duties during these unusual times," said Director of Protection Services, Steven Erasmus.
Photo gallery: Protection Services protecting George
Fire Department
George Fire Department staff began sanitising Go George bus shelters and the Go George Transport Hub last week. They will continue doing the cleansing on a scheduled basis while they carry out their usual firefighting duties as well.
During the past two weeks, the department attended to at least 72 incidents including house fires, veld fires, vehicles burning, and four accidents.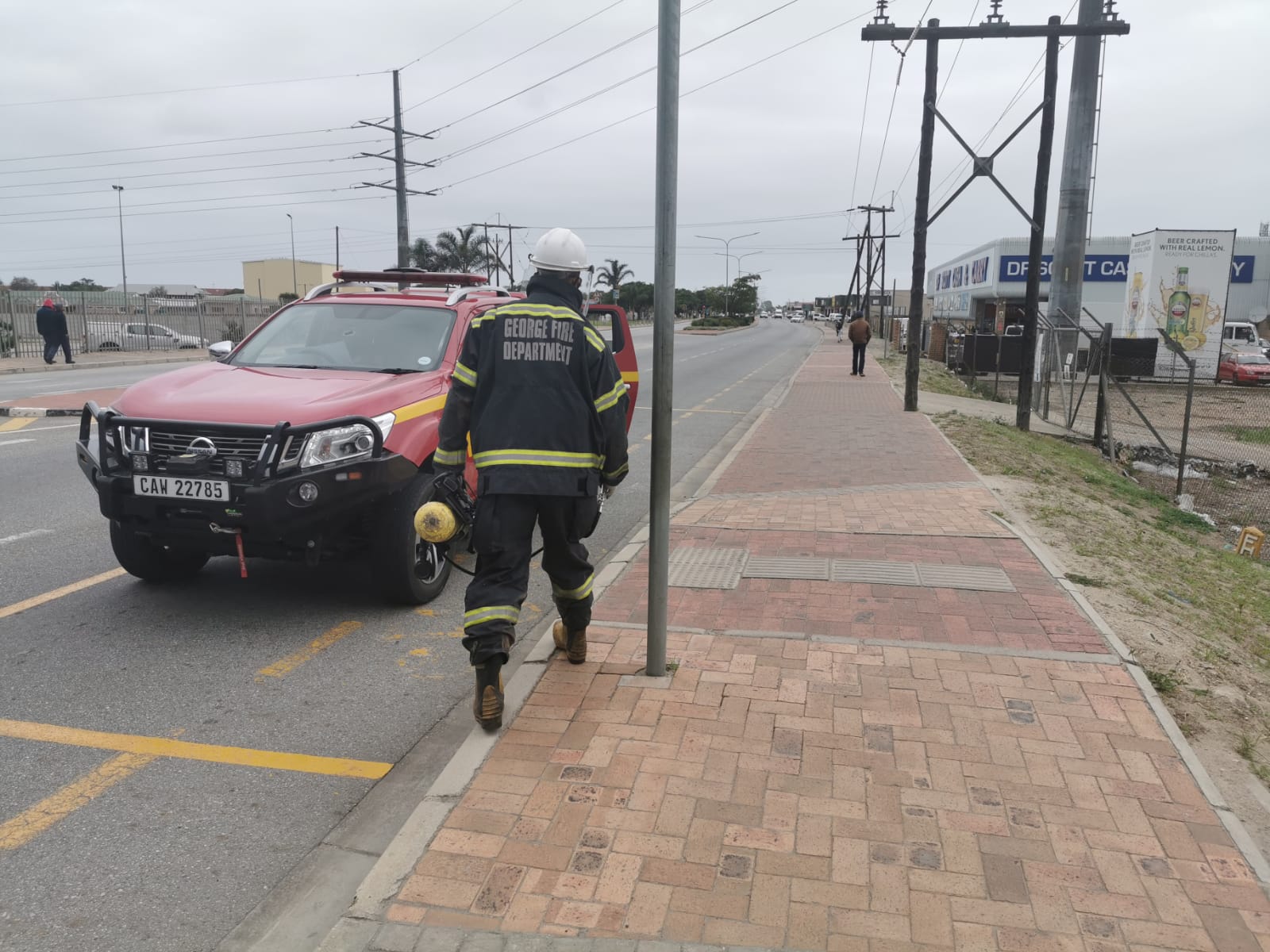 Fire Department officials use Biocide sanitiser to clean Go George bus stops and the Go George transport hub.
George JOC
The officials that operate the George JOC / Disaster Call Centre are dealing with an average of 40 to 50 calls daily from 08:00 to 20:00, including weekends. The municipality's donation drive-through centre is being managed by the municipal departments of Fire, and Rescue and Disaster Management in coordination with the Community and Social Development section, and is open on weekdays (08:00 – 18:00) and on weekends and public holidays (08:00 – 17:00).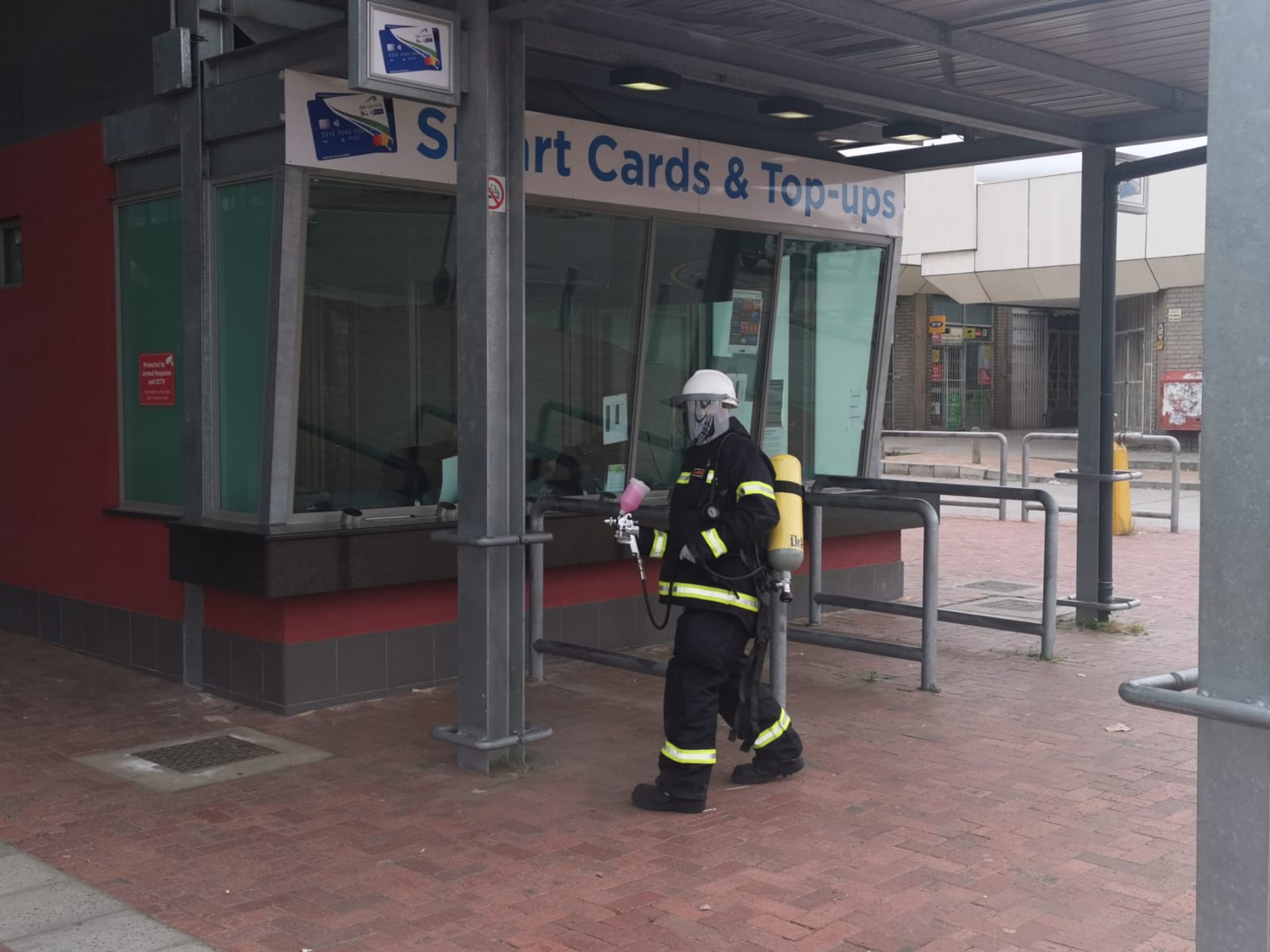 Fire Department officials use Biocide sanitiser to clean Go George bus stops and the Go George transport hub.
Law Enforcement
Since the beginning of the Covid-19 lockdown, traffic and law enforcement officers have been doing visible policing, patrolling, and supporting security and emergency agencies in George and surrounds, including Haarlem and Uniondale. They continue to enforce municipal by-laws and have played a vital role in awareness and information to the public with regard to the Covid-19 restrictions.
They have also been assisting the Cleansing Department with the clearing of illegal dumping sites. The law enforcement officials have been in neighbourhoods to warn people to stay off the streets.
While residents in most neighbourhoods are generally adhering to lockdown regulations, officers respond to occasional calls of people roaming or hanging around outside shops and kids playing in the streets. Normal duties such as the impounding of stray animals continue.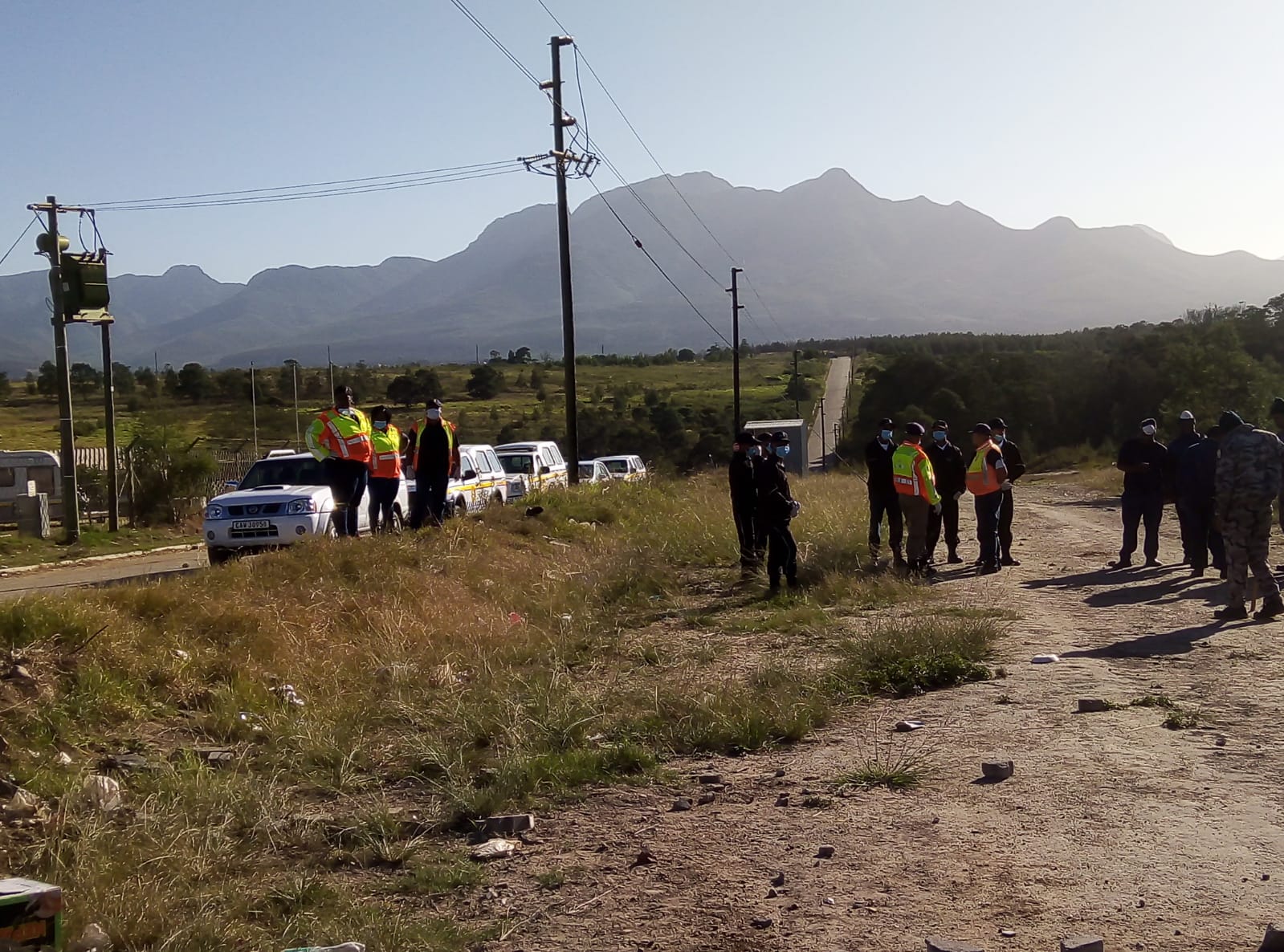 Teams doing foot patrols in the communities.
Traffic
Traffic officers continue with traffic safety and roadblocks. In the past weeks they have dealt with people driving without a driver's licence, driving unregistered vehicles and vehicles without number plates. Several fines were issued.
Our Anti-Land Invasion unit continues to assist in transporting the homeless to the temporary shelter at Rosemoor Stadium and assisting with the enforcement of municipal by-laws such as illegal informal vendors, illegal structures and occupations, vagrants and closing businesses not allowed to operate during lockdown.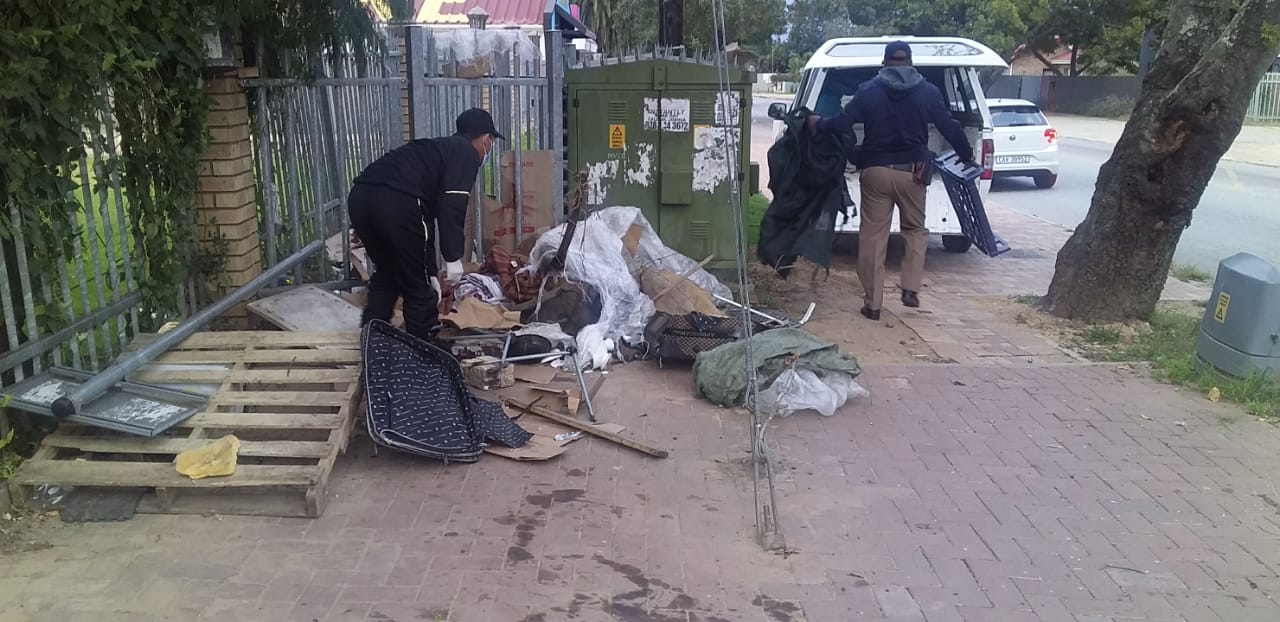 Law enforcement officers help clearing illegal dumping hotspots.
'We bring you the latest George, Garden Route news'