GEORGE NEWS - George Councillor Stag Cronjé and former chief financial officer Keith Jordaan will not be prosecuted for fraud. In a letter by the National Prosecuting Authority (NPA) it is stated that there is no evidence of any criminal offence having been committed and that the NPA therefore declines to prosecute.
This was confirmed by NPA spokesperson Eric Ntabazalila, who said none of the allegations in the docket could be substantiated against either Jordaan or Cronjé.
Former municipal manager Trevor Botha opened a case against Cronjé and Jordaan, regarding an investment of municipal funds at Old Mutual Wealth from which Cronjé's son allegedly benefited. Jordaan was the CFO at the time. Jordaan was found guilty on three of four charges at a municipal disciplinary hearing and left his office in July 2019.
Jordaan referred the case for arbitration and the outcome is still being awaited. Asked about the welcome news from the NPA, Jordaan said he did not wish to pass comment at this stage.
Cronjé gave the following comment: "The Bible says... 'your enemies will be ashamed' ... that is where we are now." Responding to a request for comment, George Municipality's senior communications officer Athane Scholtz said the processes of the NPA are totally separate from the municipality's disciplinary processes.
"Questions regarding such letter and processes should please be directed to the NPA."
After a recent municipal disciplinary hearing, Cronjé was fined one month's pay check for breaching the code of conduct for councillors, by not declaring his interest in the matter. He reportedly filed an appeal with MEC Anton Bredell.
DA George Constituency Head Geordin Hill-Lewis said the DA maintained from the very beginning that there was no evidence of corruption.
"Two forensic investigations found no evidence of corruption. So the NPA's decision should not be a surprise. But it is still welcome. It puts the matter to rest," said Hill-Lewis. "The only issue was ever the failure to declare properly to Council, for which he [Cronjé] was issued the fine."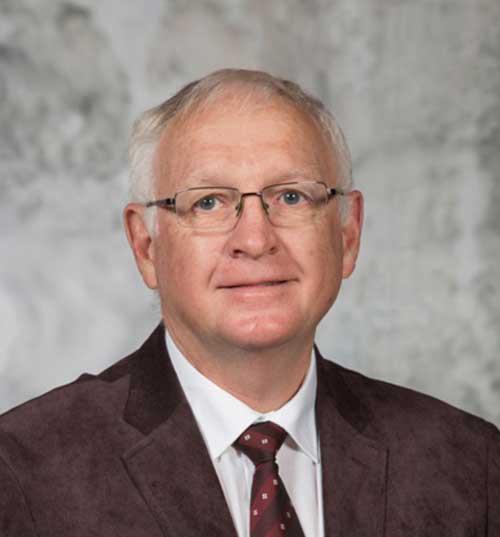 Stag Cronjé
The investment
The case relates to a R350-million investment at Old Mutual Wealth in 2017. The choice of the financial institution came under scrutiny for "not being on the list" of institutions where municipalities may invest money.
At the time Cronjé, who was Portfolio Councillor of Finance, faced some heat since his son, a former agent for Old Mutual Broker Distribution, referred the municipality as a possible client to the financial services provider.
A referral fee payable to the broker was the bone of contention. In their sworn affidavits, both Cronjé and his son vehemently objected to the allegations against them, as stipulated in a report by FTI Consulting.
'We bring you the latest George, Garden Route news'